Bourbon continues to rank among the most popular distilled spirits in the United States — and it's not just sales seeing a spike. As the number of producers in the country continues to rise, so, too, does the range of styles in the category, with distillers turning to innovative fermentation and aging techniques, as well as left-field grains, to stand out.
The tasting for VinePair's 2023 edition of our annual bourbon roundup offered great insight into how broad and deep the category has become. Among the more than 150 bottles considered, we sampled brands from across the country and encountered more craft expressions than ever before.
A few more final notes on the list before we dive in: VinePair limited inclusion to one expression per brand, and we have listed average prices based on available information online. We choose to do the latter to reflect the fact that highly coveted releases often retail for a much higher price than the brand's MSRP. In instances where those numbers were not available, often because the release is brand new, we instead cited that MSRP.
With all that said, here are 30 of the best bourbons to drink in 2023.
Table Of Contents
The Best Bourbons Under $50
Larceny Small Batch
The entry-level offering of Heaven Hill's wheated mash bill bourbons, Larceny invites you in with characteristic sweet aromas and a hint of vanilla custard. The palate adds subtle spice and doles out even more vanilla. This bourbon over-delivers for its price and continues to be one of the best value picks on the market. If you come across its charged, barrel-proof older sibling, be sure to pick up a bottle, too.
Average price: $27
Rating: 90
Buffalo Trace Kentucky Straight Bourbon Whiskey
The eponymous release from the Buffalo Trace distillery, this expression remains among the most widely available and easily obtainable from the brand. That doesn't mean it should go overlooked, though. This is a solid entry-level bourbon with enjoyable caramel, brown sugar, and spice notes. It also performs valiantly in cocktails.
Average price: $37
Rating: 91
Russell's Reserve 10 Years Old
Named after Wild Turkey's father-son master distiller duo Jimmy and Eddie Russell, this is a standout option at this price point. Attractive dried orange peel aromas set the tone for what is a fruity bourbon with heavy vanilla character. While it begs to be enjoyed neat, the price also allows you to savor a decade-old bourbon in whiskey cocktails. Start with a Boulevardier.
Average price: $41
Rating: 93
Maker's Mark 46 Kentucky Straight Bourbon Whisky
Crafted during the final stages of Bill Samuels Jr.'s tenure at Maker's Mark, this release boasts an amplified profile that he described as "Maker's on steroids." To achieve this bold flavor, the distillery created a proprietary stave finishing process that imparts intensified notes of caramel, vanilla, and baking spices, culminating in a long, complex finish. The result is a superb release that offers great value for money.
Average price: $42
Rating: 93
Town Branch True Cask Bourbon Batch #004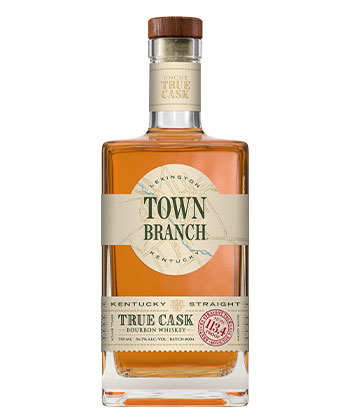 This cask-strength release arrives at a relatively tame (for the style) 56.7 percent ABV. It combines a blend of two mash bills: a high-malt recipe, which Town Branch describes as its "signature," and a more traditional high-corn blend. (The producer does not divulge what percentage of each makes up the finished whiskey.) Alluring and bright cherry notes lead the nose, setting up a rounded palate, which has a sweet, fruity core and intense finish.
Average price: $42
Rating: 92
The Best Bourbons Under $100
Bardstown Bourbon Company Origin Series Bottled-in-Bond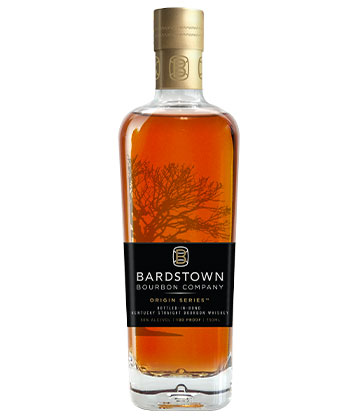 Bardstown's Discovery and Fusion series have gained legions of fans in recent years, crafted from a blend of high-quality sourced, aged whiskey and proprietary distillates. The recently introduced "Origin Series" marks the producer's first wave of 100 percent estate-distilled releases. Aged for six years, and made using a wheated mash bill, the bottled-in-bond expression delivers incredible bang for buck with a well-balanced profile, distinctive character, and flickers of nuance from nose to finish.
Average price: $50
Rating: 94
Legent Bourbon
Beam Suntory's Legent represents the collaboration between Jim Beam master distiller Fred Noe and Suntory chief blender Shinji Fukuyo. Touted as a celebration of "Kentucky Tradition and Japanese Detail," the 47 percent ABV bourbon succeeds by way of subtle charm. Light wafts of coffee and vanilla precede sips of toasted oak and spicy rye. Drink neat at room temperature to enjoy all it has to offer.
Average price: $50
Rating: 92
New Riff Distilling Winter Whiskey
This limited-edition release from New Riff delivers a profile unlike any other you've likely encountered in bourbon. Malted oat and chocolate malt (malted grain that's been heavily toasted) are included in its mash bill, drawing on the producer's brewing background and delivering a whiskey that recalls a distilled, barrel-aged stout with equal helpings of sweet, savory, rich, and toasted notes. All of these characteristics arrive even more amplified on the palate. The final profile is likely polarizing — not an obvious replacement for "standard" bourbon but one that enthusiasts will no doubt geek out over.
Average price: $50
Rating: 94
Watershed Distillery Bottled-in-Bond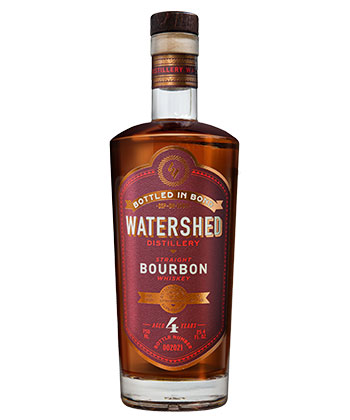 From Columbus Ohio's Watershed Distillery, this is a great craft offering that serves good bang for buck and accomplished concentration. Bottled without chill filtration, cinnamon-like cherry notes mingle with rich apple on the nose. The palate follows with distinctive flavors of mocha, caramel, and charred chicory.
Average price: $50
Rating: 93
Angel's Envy Kentucky Straight Bourbon Finished In Port Wine Barrels
Finished for three to six months in port wine casks, this Angel's Envy release is blended in relatively small batches (from a larger producer perspective) of around a dozen barrels. The red wine influence stands out but doesn't overwhelm, instead complementing attractive chocolate, caramelized nut, and vanilla notes.
Average price: $52
Rating: 92
Basil Hayden Toast
Launched in 2021 as the fourth permanent expression in the Basil Hayden line, this whiskey replaces the 27 percent rye used in the brand's signature bourbon mash bill with 27 percent brown rice. The whiskey also spends an unspecified period finishing in toasted barrels. Both factors bring character and decent concentration to the 80 proof spirit, which sings to the tune of vanilla, caramel, and — unsurprisingly — toasted oak.
Average price: $53
Rating: 92
Wilderness Trail Small Batch Bourbon Bottled in Bond
Kentucky-based Wilderness Trail takes a highly scientific approach to whiskey production, and it shows in the final profile of the distillery's impressive portfolio of whiskeys. Containing 24 percent rye in the mash bill, this release coaxes an incredible amount of character from the grain, which presents itself in a herbaceous, minty note. Though it dominates the nose, it weaves seamlessly into the palate, lending just a gentle spice and a mentholated kick to the finish. Keep an eye on this distillery, if it isn't already on your radar.
Average price: $53
Rating: 94
Buzzard's Roost Char #1 Straight Bourbon Whiskey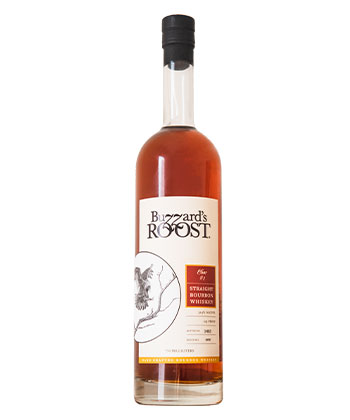 Made using 4-year-old sourced whiskey, this release ages in Buzzard's Roost's proprietary charred barrels. As sourced releases go, this one offers distinctive character via dark sugar, molasses, and charred aromas followed by toasty, drying tannins on the palate. Bottled at 52.5 percent ABV, this bourbon packs enough punch to hold its own when sipped over ice or mixed in a cocktail. Start with an Old Fashioned.
Average price: $55
Rating: 93
Castle & Key Small Batch Traditional Bourbon 2023 Batch 1
Another brand that's increasingly caught the attention of whiskey enthusiasts, this bourbon comes from the revamped Castle & Key distillery, which stands in place of the historic Old Taylor Distillery. Proof (100), age (4 years), and price (just over 50 bucks) are all on point here, while the attractive profile blends sweet oak, vanilla, and rounded grain notes from the high-corn, rye-accented mash bill. Seek out a bottle and own a slice of history in the making.
Average price: $55
Rating: 93
Woodford Reserve Double Oaked
Ideal for those who enjoy a heady influence of oak, this release spends a second maturation period in heavily toasted barrels. The process amps up the sweet notes of vanilla, honey, and creamy butterscotch, but the spirit never feels overly weighty on the palate. Choose this bottle for a decadent Old Fashioned.
Average price: $57
Rating: 92
Frey Ranch Quad Malt Bourbon Whiskey
Available exclusively at Frey Ranch's Nevada distillery tasting room, this release uses the same mash bill as the producer's flagship bourbon. The difference here is hinted at in the expression's "Quad Malt" name, with all four grains included in the recipe (corn, winter wheat, winter rye, and two-row barley) malted prior to fermentation, instead of just the barley. Aromas of dried stone fruits blend nicely with a distinctive grainy profile on the palate. Typically, the latter tasting descriptor might accompany a craft whiskey that would benefit from some more time in barrel. Here, we use it to denote genuine character from high-quality ingredients whose influence still shines through following distillation and maturation. Bravo, Frey Ranch!
Average price: $59 (per 375-milliliter bottle)
Rating: 94
Four Roses Small Batch Select Bourbon
Four Roses utilizes six of its 10 proprietary recipes for this flagship offering. It is classically bourbon in character, with no shortage of vanilla, caramel, and rich oak notes. There are layers and nuance, too, with a scent of jasmine tea on the nose and ripe berries and rich spice on the palate. The 52 percent ABV is barely noticeable and its profile continues to evolve with time in the glass.
Average price: $60
Rating: 94
Great Jones Distilling Four Grain Bourbon
Another four-grain release, this bourbon is made using 100 percent New-York-grown corn, malted barley, rye, and wheat. Arriving after four years of aging, it opens with enjoyable toasted, malty, cereal aromas. Each sip delivers depth and concentration, with a fairly even representation of mash bill and maturation — the latter of which lends a slight sweetness to the bourbon's finish.
Average price: $60
Rating: 92
Rabbit Hole Dareringer
While sherry-cask-finishing has become commonplace in the production of other styles of aged spirits, this Pedro Ximénez-finished release marks one of the few examples in the bourbon space. The final resting period (duration not specified by the brand) builds upon the sweet, smooth profile of its wheated mash bill, adding nuanced savory notes and an extra layer of luxury.
Average price: $61
Rating: 92
Stellum Bourbon Whiskey
From the same team behind Barrell Craft Spirits, this release represents a triumph of blending, with three separate Indiana-distilled and -aged whiskeys married with Kentucky- and Tennessee-born bourbon. Bottled at cask strength, it has a highly expressive nose and deeply concentrated palate, both of which occasionally tread into unexpected territory. Prepare for notes of cigar box, potpourri, maple syrup, candied ginger, and explosive ABV.
Average price: $61
Rating: 93
Old Elk Wheated Bourbon
This wheated bourbon contains a whopping 45 percent of the sweet grain in its mash bill. The finished whiskey was also "slow-proofed" down to 46 percent ABV over the course of multiple weeks, a process the distillery claims maintains subtle aromas and flavors that might otherwise be eliminated. Its aromas are, indeed, soft and rounded, while the palate serves surprising bite and grip considering the mash bill and ABV. This is a delicate, enjoyable wheated bourbon.
Average price: $70
Rating: 92
Jefferson's Ocean Voyage 24
An experimental release from a brand that's known for aging bourbon at sea, this expression spent its maritime maturation voyage exclusively in the Caribbean, where it experienced average temperatures of 93 degrees Fahrenheit. Those conditions nudge the distillate's profile to a place of rich caramel and ripe, juicy berries. A spicy finish builds upon its complex palate, which delivers much more flavor than most 90-proof bourbon.
Average price: $82
Rating: 93
High N' Wicked Singular Limited Release No. 6 'The Judge'
This limited-edition offering sees (almost) 14-year-old sourced Tennessee whiskey finished in Tokaji sweet wine casks for six months. While it's not the only bourbon to hit the market with Tokaji influence, "The Judge" only makes us crave much more. Hunt down one of the 12,000 bottles that hit this March, and marvel in its complexity and intensity. At 104 proof, a large rock of ice can absolutely enter the equation, should you prefer to sip your spirits in that manner. Either way, prepare to be bowled over.
Average price: $90
Rating: 94
The Best Bourbons Over $100
Booker's Bourbon 2022-04 'Pinkie's Batch'
The final Booker's release of 2022 gets its name from Booker Noe's dad (the original Frederick Booker Noe), who went by "Pinkie" among his family and friends. The release spent six years, 10 months, and 10 days in cask and arrives at 61.2 percent ABV. With such high proof comes vibrant concentration in each sip, and noticeable but not distracting heat. Vibrant spice notes frame a rich apple pie core, and the whiskey continues to share more about its very exact maturation period with time in glass, and the optional addition of some drops of water. Hazmat fans, have at it!
Average price: $130
Rating: 93
Elijah Craig Toasted Barrel Bourbon Whiskey
Launched in 2020, Elijah Craig Toasted Barrel quickly won over bourbon aficionados, and bottles now fetch much more than its $50 MSRP at retail. Made by finishing standard Elijah Craig in new, custom-toasted oak barrels, the bourbon has multiple layers of aromas and flavors that go well beyond wood. Expect sweet caramel tones on the nose, and enticing coffee and dark chocolate on the palate. If you come across this bottle, don't leave it sitting on the shelf.
Average price: $132
Rating: 94
Wolf Spirit Puncher's Chance Bourbon 'The Left Cross'
Another pricey but impressive 14-year-old, finished release, "The Left Cross" (a boxing reference) spent the final two to six months of its maturation resting in freshly emptied, 12-year-old Jamaican rum casks. Opting for such barrels as a finishing vessel can, occasionally, overpower aged spirits, but the influence here is wonderfully integrated. The palate offers so much depth and concentration, with molasses-rich rum notes adding layers to the deep, round, slightly spiced base bourbon.
Average price: $150
Rating: 95
I.W. Harper 15-Year-Old Bourbon Whiskey
After 15 years in barrel, this bourbon has not only taken on a rich oak character but also developed deep complexity from gradually increasing exposure to air. Those characteristics present themselves in the form of concentrated nutty notes and hints of chocolate and mocha. A heavy dose of dried fruit on the finish makes this a great option for Cognac drinkers.
Average price: $154
Rating: 93
Parker's Heritage Collection Double Barreled Blend
The release of this bourbon at the end of last year marked the 16th edition of Heaven Hill's Parker's Heritage Collection. The blend, referenced in its name, comprises 67 percent 13-year-old bourbon that underwent an extra month of aging in newly charred barrels, and 33 percent 15-year-old bourbon. The nose kicks off with a delightful cherry aroma that sets a sweet tone. Despite being a cask-strength release arriving at 66.1 percent ABV, the palate lacks any noticeable heat and is instead enjoyably flavorsome, with notes of baking and savory spices.
MSRP: $175. (Average price: $600)
Rating: 95
Knob Creek 18 Year 2022 Limited Edition Kentucky Straight Bourbon Whiskey
In 2022, Knob Creek reintroduced this heavily aged, limited-edition release. That long maturation period elevates Knob Creek's signature profile of chocolate and peanuts to new levels of refinement and complexity, with subtle hints of musty, dried flowers. Not only was this the best bourbon we've tasted over the past 12 months; it ranked as the second-best overall spirit in VinePair's 2022 Top 50 Spirits list.
Average price: $288
Rating: 96
W. L. Weller 12 Year Old Kentucky Straight Wheated Bourbon Whiskey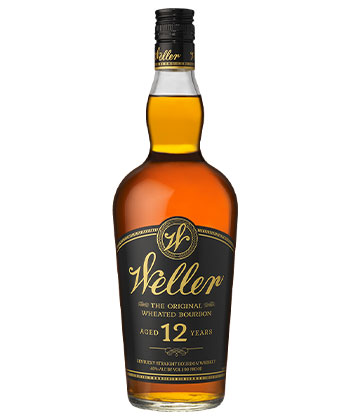 From the Buffalo Trace distillery — a producer that played a major role in bringing attention to and popularizing "wheated" bourbons — this remains a coveted release for good reason. While limited supply and eye-watering retail markups will place it out of reach for most drinkers, snap up any reasonably priced bottle you encounter, or commit to a pour at a specialized whiskey bar. The rewards lie in creamy, almond- and vanilla-rich sips, with charred oak accents and a sublime finish.
MSRP: $40 (Average price: $330)
Rating: 94
Bonus: Best Single Barrel Bourbons
In addition to VinePair's annual bourbon roundup, each year we conduct a separate tasting for our ranking of the best single barrel bourbons. Listed below are three of our favorite bottles from the most recent single barrel tasting. Learn more by reading the full single barrel bourbon list here.
Evan Williams Single Barrel (2014 Vintage)
The annual Evan Williams single-barrel vintage release marks one of the best bargains in bourbon. Aged for almost a decade, this whiskey is approachable and balanced. The most recent 2014 vintage delivers a delightful mix of winter baking spices, sweet vanilla, and subtle hints of toasted oak.
Average price: $30
Rating: 92
Milam & Greene Whiskey Single Barrel Bourbon
This is a sourced release from Texas-based, independently owned whiskey company Milam & Greene. The Cask No. 195 bottling tasted for this roundup exudes vibrant fruit notes and maple sweetness. The palate serves rich helpings of banana and has a "craft" profile that brims with personality.
Average price: $57
Rating: 93
Barrell Craft Spirits Bourbon Single Barrel Bottled
Barrel Craft Spirits typically deals in blended releases, but this single-barrel bourbon (barrel Z3H5 was tasted for this roundup) is equally impressive as the brand's other expressions. Distilled in Kentucky, this whiskey serves complex oak aromas on the nose. Pleasing baking spices jump out on the palate, followed by toasted oak and bright fruit.
Average price: $115
Rating: 95
FAQ
What's the top-rated bourbon?
The top-rated bourbon is Knob Creek 18 Year Old, a 2022 limited-edition release that takes the brand's standard flavor profile to new levels of complexity via lengthy and considered aging.
What are the smoothest bourbons?
Wheated bourbons are typically considered to be the smoothest, most easy-drinking bourbons on the market. Some popular examples include Maker's Mark and ultimate unicorn Pappy Van Winkle.
What is the holy grail of bourbon?
Many whiskey drinkers consider the Pappy Van Winkle line to be the holy grail of bourbon. In recent years, encountering a bottle for sale in retail stores has become all but impossible, and those that are available are generally offered with huge markups. Pappy gained notoriety and acclaim thanks in part to its wheated mash bill.
VinePair's Tasting Methodology: How We Rate
Throughout the year, VinePair conducts numerous tastings for our popular Buy This Booze column and wine and spirits reviews. Our mission is to offer a clear, reliable source of information for drinkers, providing an overview applicable to day-to-day buying and drinking.
In alignment with our reviews mission, we believe in purposefully tasting all products as our readers typically would, with full knowledge of the producer, the region, and — importantly — the price. Tastings are therefore not typically conducted blind.
For Buy This Booze roundups, we usually include a maximum of one expression per brand, though we do allow multiple products from the same production facility (i.e., released under different labels).
For this bourbon whiskey roundup, we considered a number of different factors before finalizing the list. Our overall aim was to provide a complete overview of the myriad styles and expressions of America's native spirit — from cask-strength releases to single-barrel bottlings. Price points span from entry-level "approachable" bottles to ultra-premium releases. We are confident that every bottle that made this final ranking delivers on flavor, balance, depth, and complexity for each of their respective price points.