What do Jimmy Buffet, this bear, and Chilis have in common? Well, they all love Margaritas. And who doesn't? In 2019, the festive tequila drink was listed as the top cocktail choice among American drinkers, accounting for 56 percent of cocktail sales. In 2018, one Margarita even sold for $2,500.
No matter the season (or reason), making Margaritas — consisting of tequila, lime juice, and orange liqueur (usually triple sec) — is both simple and endlessly customizable. Don't know where to start? We've assembled our 10 most popular Margarita recipes here, to honor the cocktail in all its sweet, salty, and spicy versions.
From coconut and blueberries, to avocados, to plain old OJ, consider this an essential guide to the Margarita — in its many, maddeningly delicious forms.
Don't Miss A Drop
Get the latest in beer, wine, and cocktail culture sent straight to your inbox.

First, we'll ease into it with the original Margarita. Although the origins of this drink are somewhat mysterious, this classic recipe doesn't have to be. Take tequila, lime juice, and triple sec and — ta da! — mission accomplished.

Admittedly, it still feels like winter in some parts of the U.S. If that describes your geographic location (or perhaps state of mind), then this iteration, calling for pear and cranberry, offers both a crisp flavor and appearance, and the rich, caramel-y reposado will warm you right up.

Like your fruit and want to drink it, too? Blanco tequila, blueberries, and coconut cream blend together in this adult smoothie. Serve it in a Collins glass to showcase the beautiful berry color.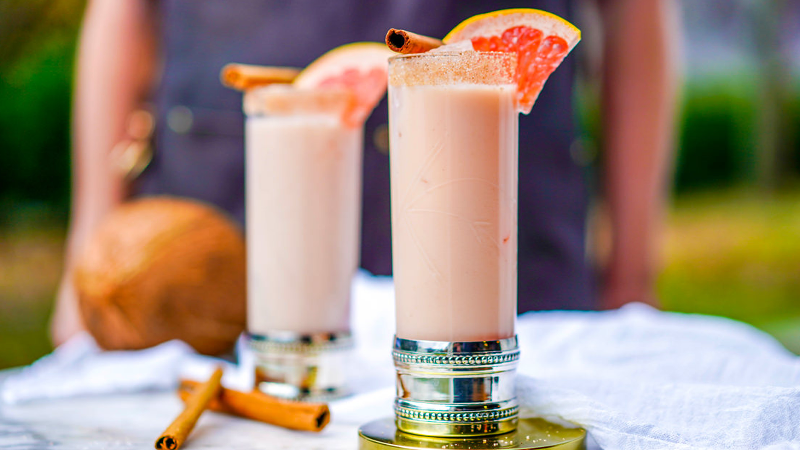 Crazy for coconut but not big on blueberry? Opt for this version of the coconut Margarita, which is all sorts of creamy, tropical, and tasty. Coconut and cinnamon flavors take the stage here.

Strawberry, spice, and tequila sound… pretty nice. This version promises just that, plus a spicy addition of a chopped serrano pepper. Wash your hands, and dry your eyes. No need to cry over this recipe (unless you spill it, of course).

Spice, spice baby. Yes, another spicy Marg. Skip the serrano pepper and opt instead for fresh jalapeño. The kick from the pepper balances nicely with sweet agave nectar and blackberry fruit.

Reposado-based Margaritas offer mellow vanilla and oak flavors that a standard silver tequila won't. That brings beautiful balance to serrano spice and subtle citrus in this spicy Margarita riff. Swap orange liqueur for mandarin juice, and batch it in a pitcher for some picnic table drinking.

Bust out the blender and avocados for this sea-foam green, creamy Margarita. An addition of tajín — a seasoning from Mexico that combines chili, lime, and salt — adds savory complexity.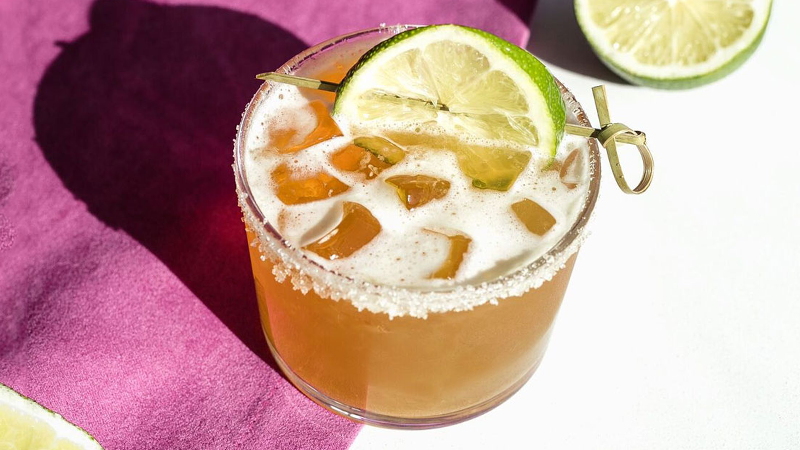 Mimosa, who? In this ode to orange juice, tequila and lemon-ginger syrup mix with OJ in a brightly colored cocktail that upgrades any brunch plan.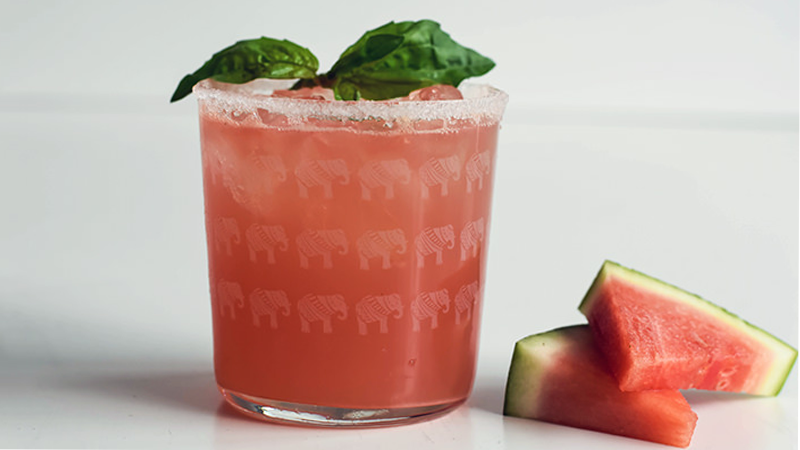 Nothing says summer like the refreshing taste of watermelon. This Margarita combines añejo tequila with fresh basil and watermelon, which bring out the tequila's savory and sweet sides.