Despite the comparisons regularly thrown its way, mezcal occupies a unique place among the world's many distilled spirits.
Hailing from Mexico and made from agave, there's an obvious tequila tie-in. Mezcal's signature smoky, earthy notes will be somewhat familiar to peated Scotch drinkers, too. And the fact that it incorporates a range of agave varieties grown in various states across Mexico — rather than just the Blue Weber from Jalisco used in tequila — brings terroir into the conversation, and even places one foot in brandy territory.
But mezcal is more than all of these comparisons — a distinct, complex spirit, ready to be enjoyed and celebrated in its own right. So where to begin?
VinePair's complete guide to the different types of mezcal and mezcal brands will arm any drinker with all the knowledge to decipher the information that features on bottle labels. But for a quick primer: Most of the widely available bottles come from the state of Oaxaca and are made using Espadín agave. This particular variety is easier to grow and more efficient during production than others used for mezcal, but don't take that as a sign of inferiority. Finally, while aged reposado and añejo expressions exist — just as in tequila — the practice is much less common in mezcal.
Ready to continue the exploration with a bottle and glass (or clay copita) in hand? Here are 25 of the best mezcals to drink right now.
Best Mezcals For Cocktails
Agave de Cortés Mezcal Joven
Produced by the Cortés family, whose mezcal making lineage runs six generations deep, this 100 percent Espadín expression is made using an entirely non-mechanized (Mezcal Ancestral) process. Bright tropical fruit notes, a subtle hint of perfume, and a juicy berry finish ensure it will shine when mixed in cocktails. Don't count out simple highballs or even sipping on the rocks.
Average price: $40
Rating: 92
Cruz de Fuego Espadín
Though admittedly great in cocktails, this is an equally good entry-level mezcal. Priced at just over $40 — which really is as low as you should go when shopping for this spirit — it delivers all the hallmarks of a textbook Espadín: It begins with a cloud of woody smoke and a hint of BBQ; follows with underripe pineapple and green notes; and finishes a spiced agave pepperiness. No other bottle below $50 serves all of the above with the same definition and poise.
Average price: $43
Rating: 93
Ilegal Mezcal Joven
Introduced to the U.S. in 2010, this mezcal is one of the few brands that benefit from national distribution thanks to a 2016 deal that saw Bacardí take on a minority stake. Easy to find and easy to enjoy, this Espadín-based unaged expression serves wafts of smoke and hints of apple, pepper, and earthy agave.
Average price: $46
Rating: 90
Borroso Mezcal Espadín
We're including this 100 percent Espadín mezcal in the cocktail category due to its value for money and assertive ABV (49 percent). But in reality, it's also great for sipping, with a citrusy and herbaceous profile, and perfumed nose.
Average price: $54 (1 liter)
Rating: 92
Best Mezcals for Sipping
Legendario Domingo Oaxaca Espadín
This is one of multiple bottles on this list that proves Espadín is so much more than a "workhorse" variety, and that viewing mezcal as "smoky tequila" is reductive. Spicy pineapple aromas immediately leap out on the nose and lead onto a vegetal-forward, earthy, and fruity palate. At this price, you can comfortably make delicious cocktails, but it more than holds its own when sipped neat.
Average price: $48
Rating: 94
Pelotón de la Muerte Criollo
Part-owned by the Mexico City-born chef Danny Mena, Pelotón de la Muerte offers four expressions made using traditional methods and mostly wild varieties. This 100 percent Criollo bottling intrigues from the get-go, with red berries interacting with orange and crayon wax on the nose. Smoke integrates nicely throughout, while its 50.2 percent ABV content barely registers any heat.
Average price: $49
Rating: 94
Bosscal Mezcal Damiana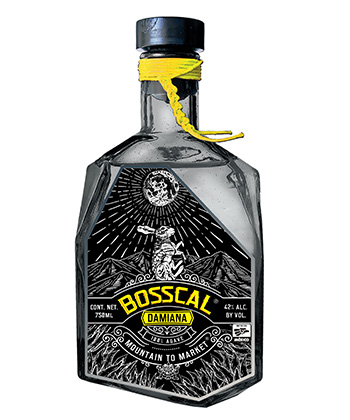 From Durango, this mezcal includes the traditional Mexican herb damiana, which lends an attractive herbaceous quality to its aromatic profile. Though bottled at a relatively tame 42 percent ABV, notes of green pepper and savory spices land on the palate with searing intensity.
Average price: $50
Rating: 92
Desolas Mezcal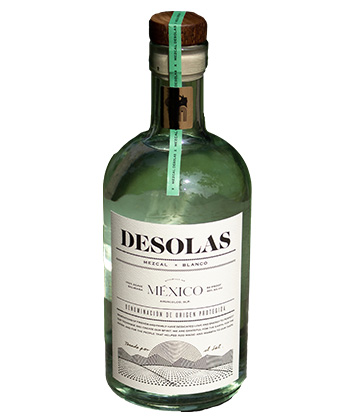 Typically speaking, seeing a mezcal bottled at 40 percent ABV is a red flag, often leading to a palate that's lacking concentration. Not here, though. Made from the Salmiana variety, this expression is bursting with underripe tropical fruit notes and has accents of stony minerals.
Average price: $53
Rating: 92
Mezcal de Leyendas Maguey Verde San Luis Potosí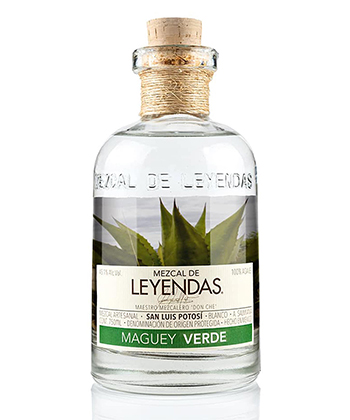 The term Maguey Verde refers to many different types of agave, depending on the production region. In San Luis Potosí, the origin of this bottle, the species in question is Agave Salmiana. And the word verde also captures its aromatic profile, which begins with clean aloe vera notes and only a suggestion of smoke. A lively palate dances between zesty citrus and grapefruit, with flecks of salty mineral notes providing an enjoyable seasoning.
Average price: $57
Rating: 93
Nuestra Soledad San Luis del Rio
From San Luis del Rio, Oaxaca, and produced using Espadín grown at over 7,000 feet, this is a brooding, decadent mezcal. Mesquite smoke, leather, and poblano peppers engulf the nose and quickly wash over the palate. This one's a sipper, for sure, and perhaps not the first bottle on a mezcal exploration. But its complexity and quality are undoubtable.
Average price: $59
Rating: 92
Mal Bien Mezcal 'Alto' Isidro Rodríguez Montoya
The Mal Bien label offers a curated selection of small-production mezcals from across Mexico. Made by Don Isidro Rodríguez Montoya and entirely from the Alto variety, this is a distinctly clean and mineral-driven mezcal that brims with tropical fruit aromas, while a surprising savory depth awaits on the palate. Sipping allows full appreciation of its nuance, but the temptation to mix excellent cocktails with this mezcal may prove too strong.
Average price: $69
Rating: 94
Mezcal Vago Ensamble en Barro
This ensamble, or blend, was produced using traditional clay stills and comprises a handful of different varieties. It opens with intense fruity and floral aromas, then follows with earthy, rustic notes. Peppery spice and vegetal flavors set up a green, savory palate, with smoke barely an afterthought.
Average price: $70
Rating: 93
Don Amado Tobalá-Bicuishe Ensamble
Complex smoke defines this blend of Tobalá and Bicuishe. Once that gives way, stunning notes of stone fruit and black tea emerge, followed by a weighty, slightly sweet palate, with smoke returning once again on the finish. If you're a peated Scotch drinker, you'll love this mezcal.
Average price: $100
Rating: 93
Don Mateo de la Sierra Pechuga
Family owned and operated for six generations, Don Mateo de la Sierra is based in the western state of Michoacán. The recipe for its Pechuga mezcal typically varies by batch, and production usually sees ingredients such as venison, turkey, iguana, dried fruits, and spices suspended in fabric within the still. That visualization may not sound immediately appealing but the distillate's goji berry and candied tropical fruit aromas, and intensely concentrated savory palate, are sure to win over all.
Average price: $100
Rating: 93
Siete Misterios Espadín Tepeztate Ensamble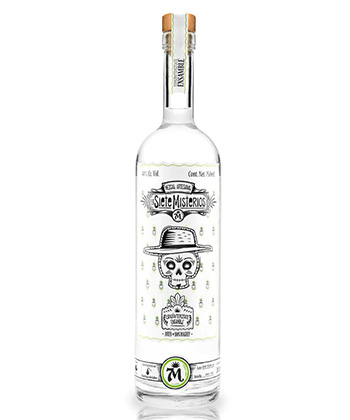 Distilled in copper pots, this blend of Espadín and the rarer Tepeztate variety boasts a clean, mineral-rich nose and lithe texture on the palate. Its fruity core is complemented by seasonings of herbs, flowers, and citrus, with just a whisper of smoke running throughout.
Average price: $100
Rating: 93
Ixcateco Papalome
Made using the rare ​​Papalomé variety, this traditionally-produced mezcal was fermented in rawhide and distilled in clay pots. Its profile is agricultural — in the best possible way — with a nice balance of sweet and savory notes, and earthy corn flavors enjoying the most prominence on the palate. This is definitely a bottle for spirits geeks.
Average price: $115
Rating: 94
Cinco Sentidos Espadín Capón Alberto Martinez
For this intriguing Espadín, maestro mezcalero Alberto Martinez and son-in-law Reynaldo cut the agaves' stalks (quiotes) after sprouting, then leave the plants in ground for almost a year to increase their sugar concentration. (The process is known as "capón.") The spirit begins with clean mineral aromas and vibrant red candies. Bright red fruit and pink peppercorns linger onto the finish.
Average price: $121
Rating: 93
Del Maguey Tobalá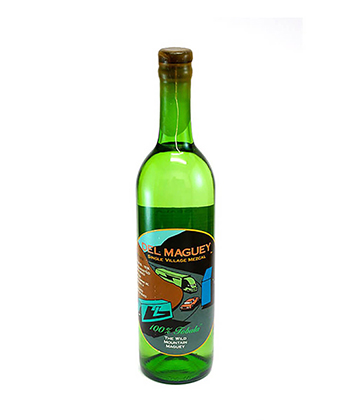 Del Maguey's green bottles and colorfully illustrated labels instantly stand out on liquor store shelves and back bars. Most familiar is the brand's widely available Vida expression, but the best experiences lie in its single-village expressions, such as this Tobalá from Santa Maria Albarradas. Smoky aromas quickly pass, revealing dates and sugar snap peas. The palate awakens with tropical fruit and mineral saline notes before smoke comes full circle on the finish.
Average price: $125
Rating: 94
Chacolo Brocha Vol. 3A Destilado de Agave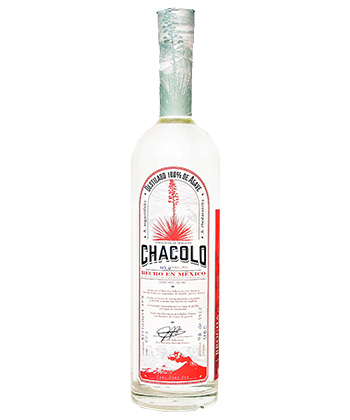 This unclassified agave spirit is made from the Brocha variety, which matures at around 7 years old, and this producer also uses the capón technique, leaving the agave in field for up to three  years. Rich and velvety, the final spirit offers decadent sweet and spiced notes, with leather and smoke bringing further complexity and nuance.
Average price: $128
Rating: 93
Mezcal Macurichos Madrecuishe
From Santiago Matatlán, Oaxaca, this mezcal is made from Madrecuishe agave matured between eight and 18 years before harvesting. A heady nose opens with orange pith and grapefruit aromas, and a hint of waxy rocks. The palate walks a precise line of smoke and minerality, with subtle floral notes adding further color. Bottled at 48 percent ABV, each sip lands with extreme depth and intensity, before subtle nuances evolve on the lengthy finish of each sip.
Average price: $129
Rating: 93
El Jolgorio Tepeztate Mezcal
Named after the celebrations and festivals — or jolgorios — that take place in the Zapotec mountain villages of Oaxaca, this label represents a collection of some of the finest mezcal- producing families in the region. This bottling ranks as the finest expression we've tasted all year. Made from Tepeztate harvested at 25 years old, it is full of character and piercing in its delivery of aromas and flavors. Expect to be blown away by freeze-dried raspberries, rose water, and neutral wood smoke on the nose. Then prep your palate for a wild and intense ride of smoke, minerality, and vibrant tropical fruit.
Average price: $140
Rating: 96
Lalocura Tobasiche
Terms such as artisanal and hand made have long since lost their identity in the spirits realm — which is a shame for bottles such as this, because this Tobasiche mezcal is the real deal. Roasted in earth, mashed by hand, and ultimately distilled in clay ovens, the earthy, rustic charm of its nose quickly conveys the loving manual labor that went into its production. Smoke, and that same earthy character, soon part to reveal an enticing perfume, then lead to an attractive fruitiness on the palate.
Average price: $140
Rating: 95
Convite Mezcal Coyote
Produced from the rare Coyote agave in the Zapotec mountains of San Baltazar Guelavila, Oaxaca, this is a phenomenally expressive mezcal. A dozen red roses seem to spring from the glass, with dried red berries soon following. White pepper on the palate tempers an alluring sweetness before the berries and flowers begin their charge once more. Smoke is an afterthought in this mezcal, though an enjoyable one that only adds to the experience.
Average price: $160
Rating: 95
NETA Tequilana Ramón and Wilfrido García Sánchez
From 2023 VinePair 50 honoree NETA arrives this stunning small-batch Tequilana agave spirit. Produced by brothers Ramón and Wilfrido García Sánchez, it lives up to the exceptional quality of NETA releases, delivering heady punches of fruit, green vegetables, and minerals, before a slight funk emerges on the finish. Just over 400 bottles of this mezcal were made, so this is definitely a release to savor over time if you're lucky enough to score one.
Average price: $170
Rating: 95
Tlamati Spirits Espadilla Destilado de Agave
Double distilled in copper pots, this release is made using Espadilla, a subspecies of Agave angustifolia that's native to Puebla. Everything about this mezcal is phenomenal, from its expressive, fruity nose to its wonderfully layered and textured palate. Expect notes of fresh red berries dusted with confectioner's sugar, green bell peppers, and savory smoke. While undoubtedly pricy, this is a special bottle that promises to be the jewel in the crown of any collection.
Average price: $182
Rating: 95
FAQs
What's the difference between tequila and mezcal?
Both tequila and mezcal are spirits distilled from the agave plant. While mezcal can be made from a range of agave varieties in various states across Mexico, by law tequila must be made with Tequilana Weber or Blue Weber agave in the Mexican states of Jalisco, Nayarit, Tamaulipas, Michoacan, and Guanajuato. (Check out this guide for more on the differences between tequila and mezcal.)
Is mezcal stronger than tequila?
It depends on the bottle. Most mezcals and tequilas will be within the 36–55 percent alcohol by volume (ABV) range. And while you can find bottles of each spirit at both ends of the range, you'll more often find tequilas at 40 percent ABV and mezcals a little higher.
Can you drink mezcal straight?
Many drinks professionals recommend drinking mezcal straight, sipped neat with water on the side. But there are plenty of cocktails that the smoky spirit lends itself to, too. (Check out this guide on how to drink mezcal.)
Which is smoother: mezcal or tequila?
Smoothness is a very subjective quality in spirits. While a certain expression of mezcal might be smooth to you, it might not be to another drinker. Similarly, you might not find a certain tequila smooth while someone else might. Which is to say that it depends: on the quality of the spirit, the distillation process, and your own personal perception. But as far as categories go, between mezcal and tequila, we wouldn't say one is smoother than the other.
Does mezcal give you a hangover?
"Mezcal doesn't give you a hangover." You've probably heard this before. And while there is no science to support this claim, lots of folks say they feel less crummy after a night of drinking mezcal or mezcal-based cocktails. While any mezcal made without additives — like sugar, colorings, or other chemicals — will probably make you feel less bad in the morning, as with any alcohol, drinking enough mezcal (read: too much) will indeed lead to a hangover.
VinePair's Tasting Methodology: How We Rate
VinePair conducts numerous tastings for our popular Buy This Booze column and wine and spirits reviews. Our mission is to offer a clear, reliable source of information for drinkers, providing an overview applicable to day-to-day buying and drinking.
In alignment with our reviews mission, we believe in purposefully tasting all products as our readers typically would, with full knowledge of the producer, the region, and the price. Tastings are therefore not conducted blind.
For Buy This Booze roundups, while we will taste multiple expressions from one brand, we typically include only one expression per brand.
For this mezcal roundup, our overall aim was to provide a complete overview of the growing category and detailed mezcal reviews, and to highlight bottles that are standouts in terms of profile, value, and price. We are confident that every bottle included in this final list delivers on flavor, balance, depth, and complexity for its respective price point.