I had no idea a drink called Kansas City Ice Water existed until 24 hours before Super Bowl LVII's opening kickoff. The day before the Kansas City Chiefs took on the Philadelphia Eagles, my wife and I thought it would be fun to make a couple of cocktails celebrating the participants' cities. After some intrepid digging (read: I Googled "Kansas City cocktail"), I stumbled upon an easy-drinking highball with a vodka/gin split base. It looked like a tall, cool glass of ice water, and the perfect kind of no-fuss, no-muss drink to enjoy during a big sporting event. It was a touchdown. If I'm being honest, it ended up being several touchdowns. Not bad for a drink I didn't know about when I woke up the day before.
The drink we made for the Eagles was also aces — more on that later — but the Kansas City Ice Water? That was a reveal, and it got me thinking: Why wait until the Super Bowl to engage in this little exercise? Meaningful NFL action happens weekly from September until February (except for the week before the Big Game). That provides fans with 22 weeks to make mixed drinks celebrating one of the NFL's 32 teams and deviate from the usual path of drinking beers. Think of the following list as a cocktail playbook for the upcoming season. You'll see a few classics and regional favorites here. You'll encounter drinks you know and drinks that sound like they're flat-out made up. Each carries the potential to enhance your football-watching experience. And if your favorite team stinks, you may even enjoy the drink much more than the game.
This 1970s-era "disco drink" rose from Phoenix decades earlier… sort of. Cocktail historian David Wondrich pinpoints the drink's origins to a Tijuana resort called Agua Caliente in the 1930s, but several other sources claim the drink debuted at Phoenix's Biltmore Bar around the same time. Wondrich's account is accurate, but the Phoenix narrative has created a strong link between the drink and the city. Just know that the original version was radically different from the more common build you'll be working with; it initially featured tequila, lime juice, crème de cassis, and seltzer water.
Don't Miss A Drop
Get the latest in beer, wine, and cocktail culture sent straight to your inbox.
Atlanta Falcons: Cab Calloway
Pioneering bartender Tiffanie Barrie created this mighty drink for Atlanta airport bar and restaurant One Flew South, proving that craft cocktail creativity can happen even in the most unexpected places. This spirit-forward drink of oloroso sherry, rye whiskey, vermouth, and apricot functions as an aperitivo, so it will also prepare your stomach for the chicken wings and nachos you'll be downing after kickoff.
Baltimore Ravens: Orange Crush
This isn't a reference to the nickname the Denver Broncos' defense owned in the 1970s. It's all about a regional Maryland favorite initially conjured up at an Ocean City joint called Harborside Bar & Grill in 1995. The key ingredient is fresh juice from an orange that's been preferably crushed to oblivion. Drop the juice directly into a glass containing equal amounts of vodka and triple sec, top off with lemon-lime soda, and you're good to go.
Buffalo Bills: Gin and Jam
Shortly after World War II, sodas and syrups made from loganberries — a California-born hybrid of a blackberry and a raspberry — started popping up in Buffalo and southern Ontario. The region's been enamored with its tangy flavor ever since. One problem: Loganberry juice and syrup are difficult to find outside the greater Buffalo area, unless you're willing to buy them online and bite the bullet on shipping costs. Fear not: This delicious concoction of gin, lemon juice, simple syrup and a teaspoon of seasonal jam will stand in quite nicely. You can even make it loganberry-adjacent by filling the teaspoon with one-half blackberry and one-half raspberry.
Carolina Panthers: Cherry Bounce
North Carolina's history with the Cherry Bounce starts in the late 1800s, when an Irish moonshiner and "Cherry Bounce King" Amos Owens created the first Cherry Bounce Festival to celebrate his concoction. The drink involves sugar and cherries steeped in a spirit of your choice, although the traditional spirit used is brandy. The drink can be labor-intensive as the steeping process can take anywhere from three days to three months depending on the recipe, but you've got the whole season ahead of you.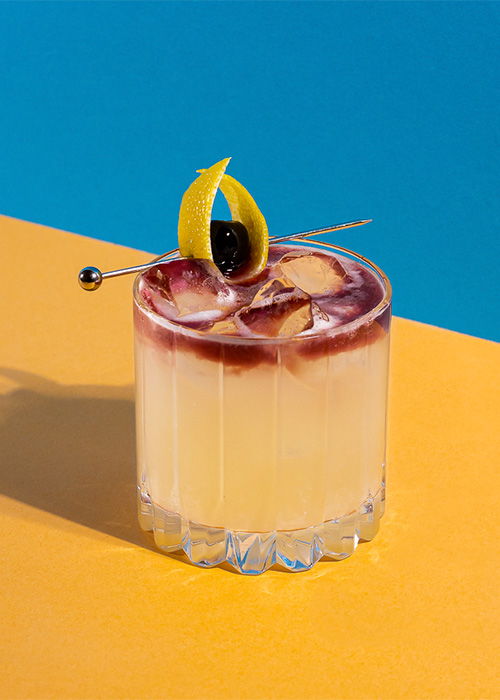 Don't freak out. Picking a cocktail with "New York" in its name for Chicago actually makes sense. It's generally agreed upon that the New York Sour initially popped up in Chicago in the 1880s, albeit under a different moniker. Its specs made it to New York, and someone changed the name along the way. Disagree with this choice if you must, but, hey, at least it's not a shot of Malört.
Cincinnati Bengals: Cincinnati Cocktail
Perhaps the best way to describe the Cincinnati Cocktail is to call it a DIY light beer. To make the two-ingredient drink, fill a pint glass halfway with beer and top it off with soda water. That's all. It tastes better than the average light beer. It's way older, too: The drink first popped up around the 1880s.
Nineteen states claim milk as their official drink. Lame. Ohio is not on that list — it rolls with tomato juice instead. That's all the excuse needed to whip up a batch of Bloody Marys to get you through three hours of watching the Cleveland Browns do Cleveland Brown things.
The frozen Margarita feels like it's been around forever, but it's relatively new. The drink — and the eponymous machine used to create the concoction — was invented in Dallas in 1971. The refreshing beverage is simple to make and easy to batch for guests if you have a reliable blender and sufficient ice handy. The drink will taste even better if you use fresh ingredients instead of a pre-made mix.
Denver Broncos: Buffalo Bill
Why does a drink that shares a name with the Buffalo Bills be listed as the Denver Broncos drink? William "Buffalo Bill" Cody, that's why. Legend has it that the larger-than-life Wild West showman and Denver resident liked to swing by a bar and restaurant called Buckhorn Exchange and enjoy a concoction of equal-parts bourbon and apple juice. The space still stands today as Denver's oldest restaurant where the drink is on the menu, named after its most famous fan.
Detroit Lions: Hummer
This decadent concoction of white rum, Kahlúa, and vanilla ice cream almost sounds too indulgent for the Motor City's no-frills persona, but its origins are as Detroit as it gets. Bartender Jerome Adams invented the drink in 1968 at the city's Bayview Yacht Club. It's not the first boozy milkshake ever created — spiked shakes appeared in the 1880s — but it's still the stuff of local legend.
Green Bay Packers: Wisconsin Old Fashioned
Take everything you know about an Old Fashioned. Forget about most of it. That's the first step to making this Wisconsin favorite. Once you muddle orange slices, maraschino cherries, sugar cube, and Angostura bitters into a glass, you'll reach for brandy instead of bourbon. Finish things off with club or lemon-lime soda, and you're in business. Does it make sense compared to the standard Old Fashioned? No. Does a comparison matter if you like it? Also no.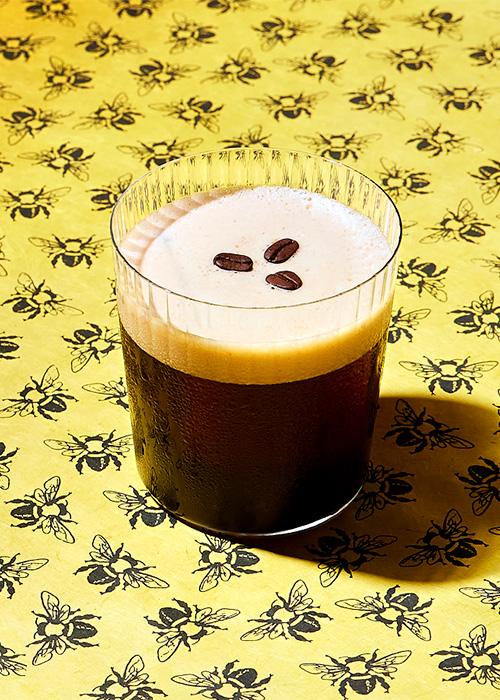 Houston doesn't have a cocktail creation to call its own. It has, however, fully embraced the Carajillo. The city's take on the caffeinated drink typically features espresso and Licor 43 liqueur and is served cold, aligning it with the version served in Mexico instead of the hot iteration originally concocted in Spain. It's an Espresso Martini, evolved. Don't have espresso? Coffee will do in a pinch.
Indianapolis Colts: Hoosier Heritage
Indianapolis has the same kind of issue as Buffalo. Its regional favorite is Elmo Cola, a drink invented by old-school Indy restaurant St. Elmo Steak House, but it's a little too regional. Its main ingredient is St. Elmo's vanilla- and cherry-infused bourbon, a bottle that barely exists outside Indiana, if at all. Fortunately, Hoosier Heritage provides a reliable backup. Sprung from a contest held by the Indiana State Museum in 2015, the state's "unofficial" drink consists of rye whiskey, maple syrup, lemon juice, and apple cider, shaken and strained into ice.
The Jaguars have played a game in London every year since 2013 except for Covid-riddled 2020. This arguably makes the Jags London's unofficial home team. The Breakfast Martini, created in London by Salvatore Calabrese in 1996, honors this oddity. Plus, London games start at 9:30 a.m. on the East Coast, making the drink and its moniker even more appropriate.
Kansas City Chiefs: Kansas City Ice Water
The reason why this locally beloved cocktail works so well is because it's so damn drinkable. The vodka-gin split base is balanced by triple sec and lime juice, then topped off with 3 ounces of lemon-lime soda. It's a refreshing highball that you'll want to sip on well after football season is over.
Las Vegas Raiders: Atomic
As the name suggests, this cocktail came of age in the 1950s, when large swaths of the Nevada desert doubled as atomic bomb testing grounds. The drink is a bit nuclear: Its build consists of vodka, brandy, dry sherry, and Champagne with no modifiers to be found, save for an orange wedge for garnish. Approach with caution.
Los Angeles Chargers: Paloma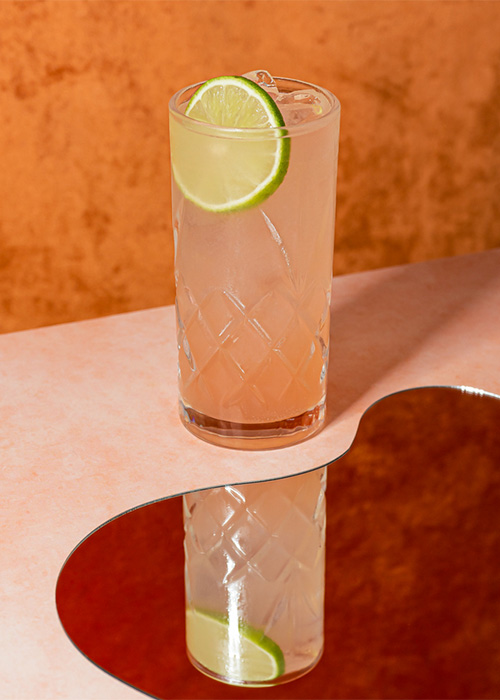 The Chargers are headquartered in Orange County, Calif., home to Disneyland, beaches… and the Paloma's American debut. Seriously. According to Wondrich, the first instance of a Paloma on a U.S. menu can be traced to the O.C. town of Placentia in 1999. It was not on some Texas pamphlet from 1953 that nobody's ever been able to find, like it's often reported. When you make one of these, try it with a Squirt if you can.
Los Angeles Rams: Brown Derby
The Rams aren't originally from Los Angeles. They moved to L.A. from Cleveland in 1946. This tidbit makes this charming cocktail perfect for a Rams game. Despite sharing its name with the iconic and long-shuttered Hollywood restaurant, the drink originated some four miles away at the Vendôme Club in the 1930s. Made with bourbon, honey syrup, and grapefruit juice, it still exudes an old-school glamour worthy of its Tinseltown roots.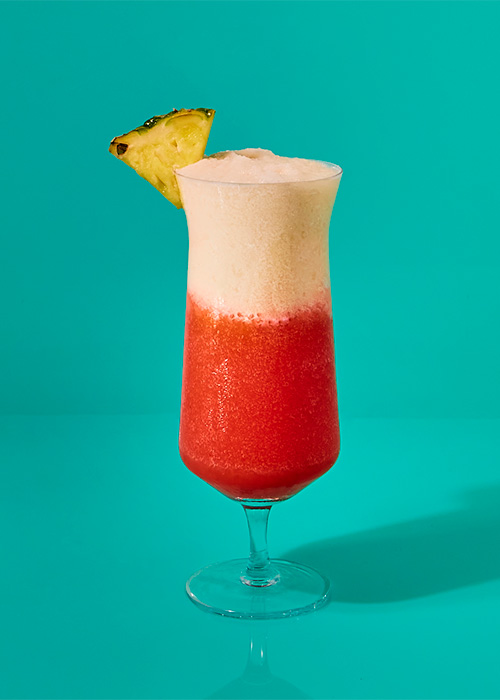 Named after the pastel-splashed '80s TV show and possibly invented around that time — the details are murky — the Miami Vice is part Piña Colada, part Strawberry Daiquiri, and all delightful. It not only works for a Dolphins game, but it can also provide a temporary mental escape from the elements during the cold late fall and winter months.
Minnesota Vikings: Grape Ape
Minneapolis's Loon Cafe concocted this purple drink in 1995. It's been a Twin Cities staple ever since, championed by local patrons and service industry folk alike. The cocktail's original specs of citrus vodka, grape soda, and sour mix may sound off-putting, especially if you're a hardcore craft cocktail aficionado. Don't fret – just replicate the drink with vodka, grape juice, lemon-lime soda, and a touch of grenadine.
New England Patriots: Ward 8
The Ward 8 was first crafted in Boston in 1898 and was supposedly named after the ward that sealed the victory for influential Boston politician Martin Lomasney. It features a terrific build of rye, orange juice, lemon juice, and grenadine. It's also a sadly forgotten pre-Prohibition cocktail, left behind while its contemporaries like the Sazerac, the Manhattan, and the Martinez have enjoyed resurgences. It deserves to be enjoyed — or at least, remembered — at home when the Patriots take the field.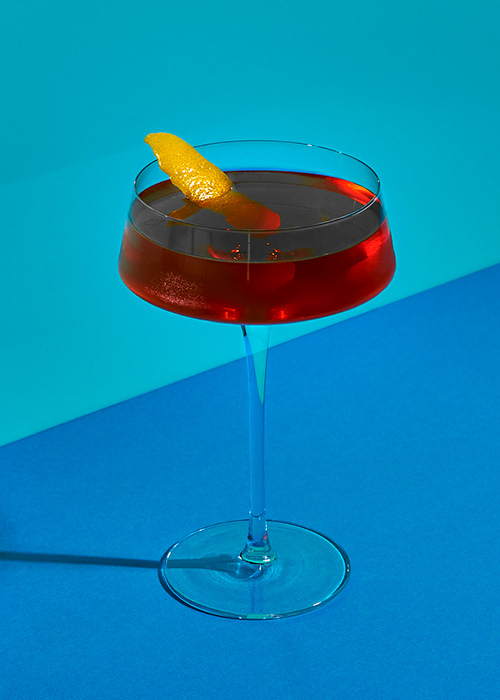 You have plenty of cocktail options to consider when you're watching the Saints play, thanks to New Orleans' deep cocktail history. The Vieux Carré gets the nod for two reasons. First, it's delicious. Second, it gives you an excuse to use that bottle of Benedictine that's been sitting at your home bar virtually untouched for the past five years.
Prior to their ongoing New Jersey residence, the Giants played their home games at the old Yankee Stadium from 1956 to 1973. The Bronx cocktail celebrates this unique slice of team history, even if the team largely stank during the stretch. It also gives you an excuse to check out a NYC-inspired cocktail that's not a Manhattan.
New York Jets: Queens Cocktail
Like the Giants, the Jets used to play in New York's outer boroughs before setting up shop in New Jersey: They called the old Shea Stadium in Queens home from 1964 to 1983. Consisting of gin, dry vermouth, sweet vermouth, and pineapple juice, this cocktail is a slightly fruity way to acknowledge the past. Thanks to the occasional flurry about moving the team back to Queens, it may even foretell the future.
This pink-hued pre-Prohibition cocktail is a Philly original. It hit the scene in the late 1800s at the city's Bellevue-Stratford Hotel, a well-known gathering spot for both creatives and captains of industry. After falling out of favor for decades, it enjoyed a 21st-century resurgence thanks in part to bartending legend Julie Reiner, who named her acclaimed Brooklyn bar after the drink in 2008. Tart, refreshing, and silky smooth, it's a drink for all occasions, including last year's Super Bowl.
Pittsburgh Steelers: Fussfungle
The drink's name sounds like the type of verbal gobbledygook Lewis Carrol may have thrown into the middle of "Jabberwocky." It's actually a sweeter riff on a rye Old Fashioned, purportedly created in a Pittsburgh speakeasy in 1902. The original specs call for burnt molasses syrup to go along with the drink's rye and orange bitters, but a burnt brown sugar syrup will work just fine.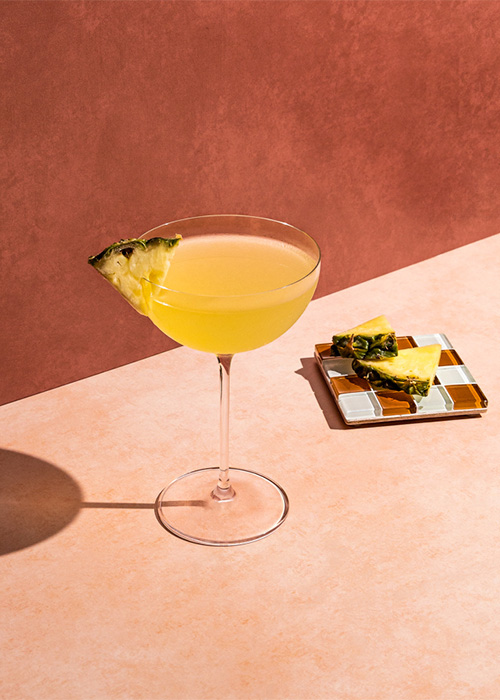 The Pisco Punch was the "it" drink of San Francisco's social scene shortly after bartender Duncan Nicol created the drink at the Bank Exchange Saloon in the 1880s. The pricey, potent cocktail featured an unknown ingredient Nicol allegedly took to his grave in 1926. Speculation ensued: While it's thought the secret sauce was pineapple-flavored gum syrup, others suggest it was cocaine. Today, the drink lives on as an easy-to-make delight.
This revitalized classic cocktail originated in Detroit — the Detroit Athletic Club in 1925, to be precise. But it's linked to the Seahawks because the drink was lost to history until Seattle-based bartender Murray Stenson rediscovered the drink around 2004 and put it on the menu at the Zig-Zag Cafe. It's been part of the modern cocktail lexicon ever since.
Tampa Bay Buccaneers: Rum Runner
Tampa's reputation for smuggling hooch (a.k.a. "rum running") during Prohibition led the city to be nicknamed "Little Chicago." Those days are long gone, but this refreshing tiki classic acknowledges the city's period of lawlessness. Bonus: The drink is a Florida creation, although it was created in the Keys.
Tennessee Titans: Jack & Coke
Sometimes, simple is best, and it doesn't get much simpler than this two-ingredient classic. The Jack Daniel's distillery is also about a 90-minute drive from downtown Nashville, where the Titans play. Knocking back a couple of these during the game just makes sense.
Washington Commanders: Gin Rickey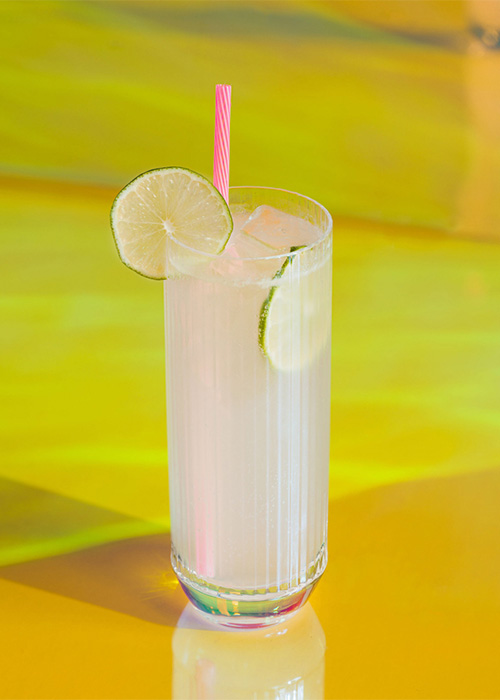 Parts of the Gin Rickey's origin story is up for debate, but it's generally agreed that the cocktail originated in Washington, D.C., in the 1880s at a bar called Shoomaker's. Easy to whip up and easier to down, the three-ingredient highball also provides a refreshing alternative when you need a break from Gin & Tonics.