When we think of winter libations, our minds often turn to strong bourbon drinks and warm whiskey cocktails. But it's time to expand our winter repertoire. Tequila is often boxed in as a summer spirit, to be used in ice- cold Palomas and frozen Margaritas. But when combined with the right ingredients, tequila can pair with snowed-in afternoons as well as it does with oceanside lounging.
Don't know where to start? We've got you covered. Read on for the eight best tequila cocktails to cozy up with while it's still chilly out.
Don't Miss A Drop
Get the latest in beer, wine, and cocktail culture sent straight to your inbox.
A fancy take on the spicy Margarita, the Champ's Choice combines silver tequila with aloe liqueur, mezcal, lemon juice, jalapeño, and tomatillos. Make a satisfyingly spicy simple syrup with the jalapeños and tomatillos, combine with the rest of the ingredients in a shaker with ice, and strain into a Highball glass. Top with soda water, garnish with a lime wheel, and enjoy.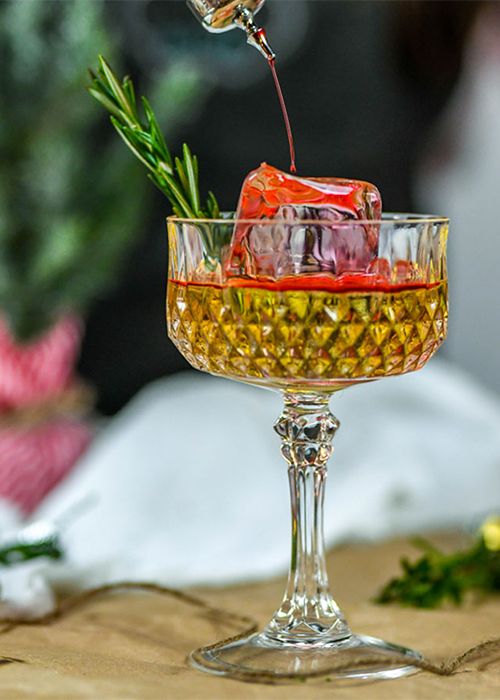 This cocktail is proof that tequila and white chocolate are a match made in heaven. Combine añejo tequila with Lillet Blanc, white chocolate syrup, and Peychaud's bitters, and pour over ice into a coupe glass. Garnish with a rosemary sprig, and drink your dessert.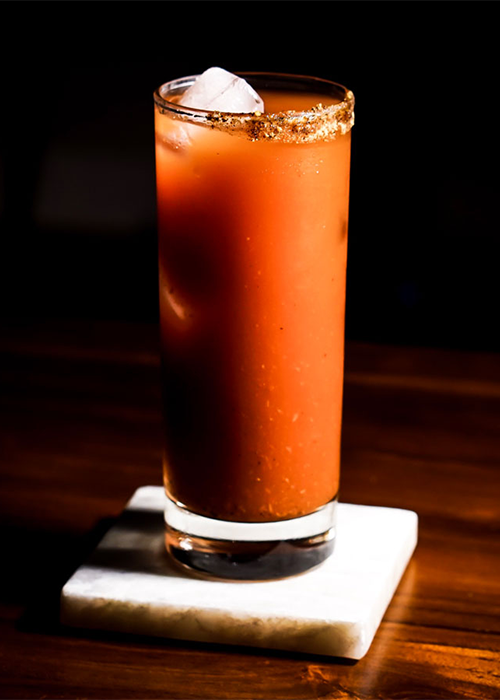 There's nothing worse than a boring Bloody. Luckily, this riff on the classic is anything but. Designed for evening sipping, this recipe combines Bloody Mary mix (we use Toma) with reposado tequila, chocolate-chili bitters, and lime juice. For an extra fancy presentation, rim your glass with agave and sal de gusano, and be instantly convinced that the Bloody Mary is so much more than a brunch cocktail.

This cocktail is coziness in a glass. To whip one up, stir together reposado, pear simple syrup, and Frangelico liqueur in a mixing glass, and strain over ice. Top with Angostura bitters, and garnish with a slice of pear for a seasonal flair.

If you're into the smoky flavors of Scotch, this is the tequila cocktail of your dreams. A combination of tequila blanco, yellow Chartreuse, lime juice, pineapple juice, and agave syrup, this concoction is shaken then infused with cherry wood and smoke for a wintry twist.

The Paloma is the world's second-favorite tequila drink after the Margarita. While the classic combines the spirit with grapefruit soda and lime juice, this seasonal twist subs in cranberry and pomegranate juices and is topped with soda water. The result is a tart wintry treat to pair with the season.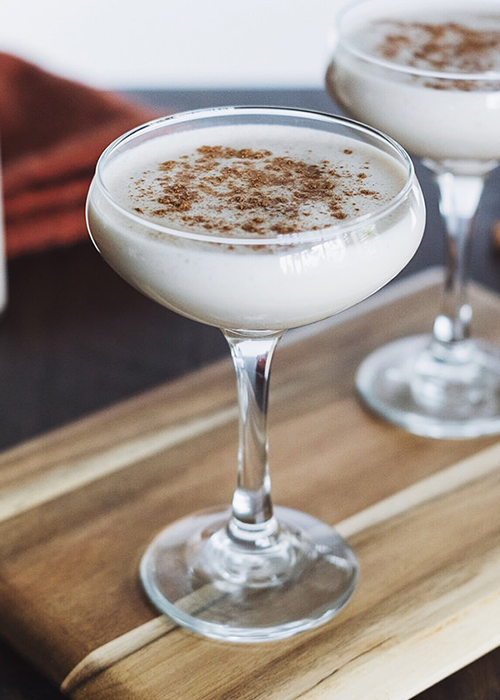 An exciting switch up for Brandy Alexander fans, this Puerto Rican classic is an essential winter party drink. Great for batching and a suitable substitute for egg nog, the Coquito is a combination of silver rum, añejo tequila, coconut milk, cream of coconut, sweetened condensed milk, evaporated milk, and ground nutmeg. Pair it with your favorite cookies and some lively conversation.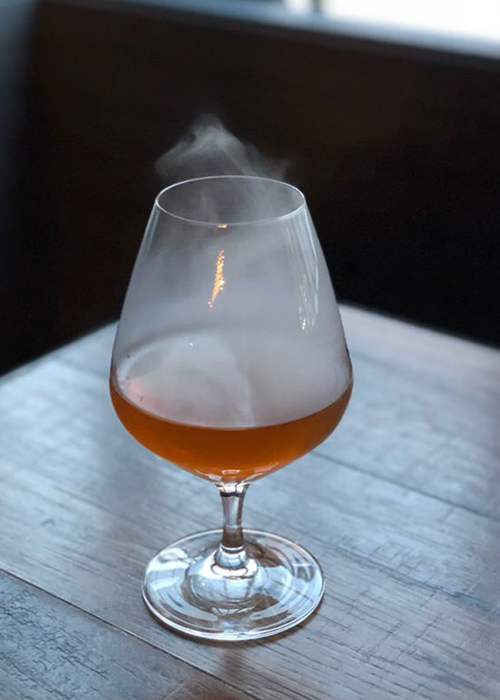 Developed at Oiji in Manhattan's East Village neighborhood, this Korean-inspired cocktail is more than just smoke and mirrors (though smoke is involved). To make it, combine reposado tequila, lime juice, white vermouth, tamarind juice, and Cynar, and serve neat. If you want to go the extra mile, burn a threaded Korean pepper to smoke in your glass before pouring in the mixture.