Sauvignon Blanc has an impressive range. Some expressions are extremely aromatic, while others are juicy and round, or even lean and mineral-driven. There is always talk of Pinot Noir and Chardonnay being "terroir-driven" or showing a sense of place. Well, this French grape can do that as well, and in some cases, in a more blatant way than in Burgundy.
Whether it's grown in its native France, where it thrives in the Loire Valley, or the northern tip of the south island of New Zealand in Marlborough; whether it's in the cool climates of Mendocino or the ancient winemaking region of Slovenia, Sauvignon Blanc expresses itself in many different ways. It's so fun to taste the variety across the diverse wine-growing regions of our planet, and we can't wait to share with you what we loved the most.
Whether you prefer notes of tropical fruit or savory minerality, there's a Sauvignon Blanc for every palate. VinePair compiled a list of the best the variety has to offer this year to help you get started.
Don't Miss A Drop
Get the latest in beer, wine, and cocktail culture sent straight to your inbox.
Read on for the 30 best Sauvignon Blancs to drink in 2023, with reviews from VinePair tastings director Keith Beavers.
Table Of Contents
Best Sauvignon Blancs Under $25
Domaine Andau Sauvignon Blanc 2022
Domaine Andau is the largest cooperative in Burgenland, Austria, and is composed of a community of over 90 wine-growing families. Co-ops are great in the modern wine world because they allow wine-growers to focus more on their vineyards than trying to justify the cost of their own wine-making facilities. Supported by the EU these days, they continue to make balanced and terroir-driven wines. This Sauvignon Blanc has a vibrant nose with high-toned notes of peach with some savory white pepper and ginger aromas. Clean and lean on the palate, but with good fruit depth to match the extremely present acidity. It all really works and makes the experience juicy.
Average price: $10
Rating: 91
Domaine de la Renaudie Touraine Chenonceaux Blanc 2021
The Loire Valley was home to royal vacation homes in the form of stunning castles (chateaux) along the river. In the heart of the valley is the Touraine region where Sauvignon Blanc and Pinot Noir thrive. In 2011, one of the most famous of these castles, Chenonceaux (this thing is incredible, moat and all) was given to the name of a new sub-region of the larger Touraine AOC. Domaine de la Renaudie has been here for generations and today is still one of a few producers in the area making certified sustainable wine. Its Sauvignon Blanc has the classic green pepper notes known in this variety and are balanced by good, tart fruit. There is great balance on the palate keeping the peppery notes in check with soft calm fruit. This wine is a thirst-quencher, and at a great value.
Average price: $15
Rating: 90
Ant Moore Estate Sauvignon Blanc 2022
Ant Moore is known as an experimenter. And in the stylized region of Marlborough, he takes his own path. From wild ferments to bottling without fining, he challenges the norm on the northern tip of the South Island of New Zealand. His fervor is undeniable in this Sauvignon Blanc. It has a gloriously subtle nose with bright pear fruit and quiet pepper notes for this region. The palate is balanced, showing that Marlborough can show restraint and verve.
Average price: $17
Rating: 92
McBride Sisters Collection Sauvignon Blanc 2022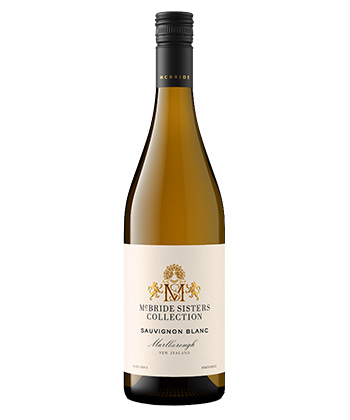 Two sisters on different sides of the planet, both working in wine, finally reunited and are now on a new journey together in a joint winemaking venture. This serendipitous pairing has yielded some serious success with their brand, and this Sauvignon Blanc shows no signs of them slowing down. This is a typical Sauvignon Blanc from Marlborough, New Zealand, but with heaps of balance. The bell pepper is prominent, but kept in check by well-developed fruit. It's refreshing with good active acidity bringing a nice harmony to the wine.
Average price: $17
Rating: 90
Von Winning Sauvignon Blanc II 2021
The small wine-growing village of Deidesheim in the Pfalz wine region of Germany is known for some pretty prestigious wines. The Riesling grape obviously dominates here along with other grapes such as Pinot Gris and Pinot Noir. Sauvignon Blanc is a sliver of the land under vine, but Weingut von Winning enjoys working with it. It approaches this grape like all of its other, more prominent varieties in the region which is, as owner Stephemn Attman says, "not doing the wrong thing at the wrong time." Well, here they are doing the right thing at the right time because this Sauvignon is so very expressive and balanced it is almost unmatched in uniqueness. Slightly herbaceous with quiet jalapeño and ginger notes and some added peach aromas floating to your brain. The palate carries all of these aromas over from the nose balanced by exceptional harmony between juicy roundness and bracing acidity.
Average price: $17
Rating: 94
Paris-Simoneau Oiso Touraine Sauvignon Blanc 2022
Touraine is a large winemaking region in the heart of the Loire Valley. It has long been a solid, affordable source for flinty, lean and expressive Sauvignon Blancs. Paris Simoneau owns over 70 hectares and has been producing wine here since the Second World War. This wine is not only delicious, but extremely affordable and a candidate for a case buy to have on hand and share in the more spontaneous moments. It's flinty with white pepper and apples on the nose. The palate is refreshing with balanced acidity that matches the fruit depth. Very approachable and weekday-worthy.
Average price: $18
Rating: 90
Kobal Sauvignon Blanc 2022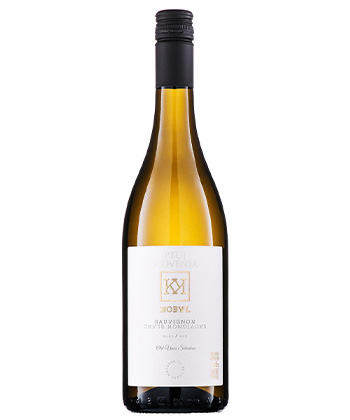 Just look at their website. The landing page shows the absolute wonder of the terroir and hills surrounding the Kobal estate. Situated in the Haloze Hills appellation of Slovenia, one of the oldest winemaking regions in the country, dating back 2,000 years. The owner and winemaker Bojan Kobal takes terroir seriously and works to make wines that fully express the inherent qualities of the grapes and the region's sense of place. And that comes through in this Sauvignon — they drop the "Blanc" in these parts. The balance in this wine is almost too much to handle at this price. It has an intense presence on the nose due to slightly high alcohol for this grape and we are here for it. Bruised fruit and citrus waft up toward your brain. The mouthfeel is round, deep, broad, and grippy all at the same time, stimulating the palate. This is a damn good wine, folks.
Average price: $19
Rating: 95
Domaine Ciringa 'Fosilni Breg' Sauvignon Blanc 2020
While the Tement family has been farming this land in the Styria region of Slovenia since 1959, Domaine Ciringa was founded in 2009, making it a relatively young winery. This is one of the newer plots on their property and is a Grand Cru vineyard dedicated to Sauvignon Blanc. The bottle's Grand Cru status comes through in the wine. There is a deep minerality on the nose with waxy fruit notes and some floral aromas folded in. It's light and refreshing on the palate with high acidity that is matched by grippy depth. Very refreshing. Very textured. Very, very good wine.
Average price: $20
Rating: 92
Dorcha Sauvignon 2022
Wine lovers, meet Izidor (Dorcha) Vehovar. He is a winemaker in Štajerska, a sub-region of Podravje tucked almost all the way in the northeast of Slovenia with Austria to the north and Croatia to the south. He makes wines from a long list of grapes but Sauvignon Blanc is a star in the region and his offering is a star in and of itself. His approach to wine is one that will compel you to seek out more of his wines. Vehovar's philosophy is listed in the winery's website, stating "it starts at the ground, in the vineyard. When you step into a vineyard, approach the vine, touch it, kneel down, and touch the ground, you can feel it. You have to have that in your blood and heart. As the vine grows, you grow up with it and with the earth under your nails. You smell grapes in the air that you breathe. The wine we produce is not classic, but has a unique character and taste … and most importantly, it has an energy." Feel that? Well, check this out. His Sauvignon is deep and subtly peppery with a spike of grapefruit and a hint of flowers. Extremely balanced on the palate with a nice soft grip and more fruit depth. The mineral and fruit components are at the same level, making for seamless harmony.
Average price: $20
Rating: 93
Auntsfield Single Vineyard Sauvignon Blanc 2022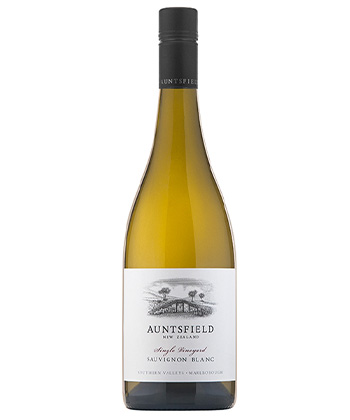 When Graeme and Linda Cowely bought land in Marlborough, they didn't realize they had purchased what was historically known as the first vineyard site in the region — dating back to 1873. Now, the family winery continues on the tradition of this site with an incredible series of single-vineyard wines. What is refreshing about this Savvy B is that it has all the trappings of the popular style in the region while maintaining balance and subtleness. The nose is classically ripe with very balanced jalapeño-ish notes on the nose with good tart fruit. The acidity is high, but the fruit is soft and juicy on the palate, countering that high tone.
Average price: $22
Rating: 90
Blažič Sauvignon 2019
The Blažič family has been making wine and farming in Slovenia since the late 19th century when owner Borut's great-grandfather left Austria-Hungary and bought a terraced farm. Terroir knows no borders, and this property has seen many geo-political shifts running right through its estate over the years. with half of the property being in Italy and the other in Slovenia. Although this is still the case today, it is much easier to cross the border to make the wines they love. While the winery is known for orange wines, this Sauvignon Blanc made without extended skin-contact is so damn good. The slight oxidative notes are helped by a nice waft of honey and ginger and a juicy slice of melon. The palate is rich and grippy with impeccable balance. VERY balanced and refreshing while still being a little savory.
Average price: $24
Rating: 94
Macari Vineyards Katherine's Field Sauvignon Blanc 2022
While Long Island has been producing wine as an AVA since the late '70s, it feels like with its current and ongoing attention to sustainability and organic agriculture, it is now truly showing its magic. Macari Vineyards has been at the forefront of this movement, which comes through clearly in this very balanced and expressive Sauvignon Blanc. Mineral peppery notes with a distant hit of citrus and maybe some peach flitter about on the nose. Bracing acidity fills the palate with good medium fruit depth and excellent balance of grip, fruit, and acid. Such a refreshing and balanced wine.
Average price: $24
Rating: 92
Shaw + Smith Sauvignon Blanc 2022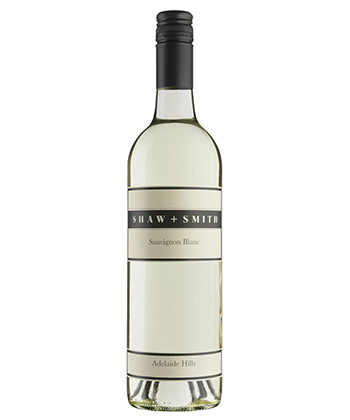 Michael Hill Smith MW and his cousin Martin Shaw began their winemaking journey in 1989. They have come a long way from making wine in other facilities such as Wirra Wirra. Today, they have a well-established winery and tasting room in Adelaide Hills, Australia, where they concentrate on cool-climate-friendly varieties suited to the terroir. Their Sauvignon Blanc really shows that cool climate vibe with nice balanced peppery notes and subtle but tart fruit notes. The palate has a wonderful balance of savory notes, fruit, and texture. It all comes together seamlessly.
Average price: $24
Rating: 91
Suhru Wines Sauvignon Blanc 2022
Suhru Winery is all about New York. Sure, they are on Long Island, but their goal has always been to find the plots where the soil and the variety are in harmony across the state of New York. Co-founder Russell Hearn has made wine all over the world and he and his wife Susan have traveled extensively researching wine and food across the globe. They ended up falling in love with New York wine, and started a winery on the North Fork in 2018.. They are really making their mark on Long Island, with stunning wines like this Sauvignon Blanc. This wine is deceptively lean on the nose with high minerality and winky fruit. The palate is the star with wonderful round grippy fruit that fills the palate and shows a fine note of peaches. VERY refreshing wine. Like, guys, really refreshing.
Average price: $24
Rating: 92
Best Sauvignon Blancs $50 and Under
Lieu Dit Santa Ynez Valley Sauvignon Blanc 2021
Eric Railsback was a restaurant guy and Justin Willett a winemaker. They came together over a love of wine, and in 2011 they partnered up to express native Loire Valley varieties in the microclimates and marine soils of Santa Barbara. They focus on both popular and obscure varieties from the Loire, including Melon de Bourgogne, Sauvignon Blanc, and Cabernet Franc. And this Sauvignon Blanc really does show the benefit of their sense of place. It has creamy citrus and waxy floral notes on the nose and low-ish acidity that makes for a really cool lake-like depth of fruit matched by just the right amount of lift. It's salty and refreshing.
Average price: $25
Rating: 90
Mayacamas Vineyards Napa Valley Sauvignon Blanc 2022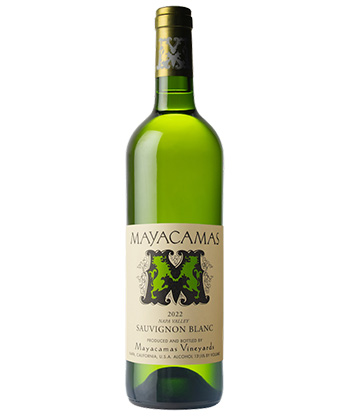 Situated on the mountain range it's named after, Mayacamas Vineyards has a long history. It started in the late 19th century, when the winery was called Fisher and Sons and was planted to the Zinfandel grape. Over the years it changed hands to Jack and Mary Taylor in the '40s, who gave it its current name, improved the property's facilities and planted the first vines of Cabernet Sauvignon and Chardonnay. It was after the late '60s when Bob and Eleanor Travers took the helm that the wines of Mayacamas Vineyards started to get recognized for their quality — notably in the 1976 Judgement of Paris. While all that elevation and sun help them craft stunning Cabernet Sauvignon, this terroir is also great for Sauvignon Blanc, which is glaringly apparent in this wine. It has a nice waxy-fruit nose with flecks of white pepper and a dash of lime oil. The palate is dry but full, with a soft grip and a very refreshing finish. A great weekday wine.
Average price: $65
Rating: 92
Dogwood & Thistle Sauvignon Blanc 2022
Husband-and-wife team Sandy and Erin have a background in wine: Sandy on the production side and Erin on the sales and marketing side. So it seems inevitable that these two would go for it and make their own wine. Enter Dogwood (Erin's native Virginia state flower) and Thistle (Sandy's native Scotland national flower). They have been sourcing grapes from quality vineyards in California and growing their label since 2019 and are just getting started. The winery began with a Pinot Noir (which is great) and the rest is history. Their Sauvignon Blanc was next in line and was a hit, especially with us. They source their Sauvignon Blanc grapes from Charles Vineyard in Mendocino and, wow, does that cool climate come through in the wine. It's bright and expressive with lime oil and lemongrass notes and a slaking mineral vibe. It has full, juicy fruit with great acidity and a balanced medium finish. It's an exciting wine. As exciting as what these two have on the horizon.
Average price: $26
Rating: 92
Kokomo Winery Timber Crest Vineyard Sauvignon Blanc 2022
Kokomo, Indiana, native Eric Miller started his winery in California in 2004 and named it after his hometown. The logo of the Cypress tree gives homage to his move out west. Eric is a scientist in the vineyards and the winery. His ability to sync up the viticulture with the viniculture is impressive to experience, and if you are lucky enough to get to their tasting room the family hospitality will only enhance the experience. This Sauvignon Blanc shows his skill — it s full and round on the nose with subtle pepper and a slight cider note. The palate is juicy and nicely balanced. The varietal character is restrained, but the round texture is so damn refreshing.
Average price: $26
Rating: 90
Long Meadow Ranch Sauvignon Blanc 2022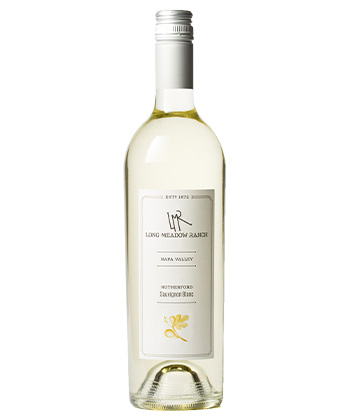 President Ulysses S. Grant signed a land patent to Civil War veteran E.J. Church after the Civil War. Located in the Mayacamas Mountains of Napa, the land once thrived with vineyards, livestock, and other crops — but was halted by Prohibition. The site was then purchased by the Hall family in the late '80s, and they revived the land, carefully replanting it. Today, the farm, named Long Meadow Ranch, thrives again with over 2,000 acres of grapes, olives, fruits, vegetables, and pasture. The wine is also thriving. Their Sauvignon Blanc has a proper nose with some deep fruit and balanced hints of pepper. The juicy, round palate has more of that subtle green bell pepper and quenching fruit all wrapped up in bright acidity, keeping it refreshing.
Average price: $26
Rating: 92
Villa Tolnay Sauvignon Blanc 2021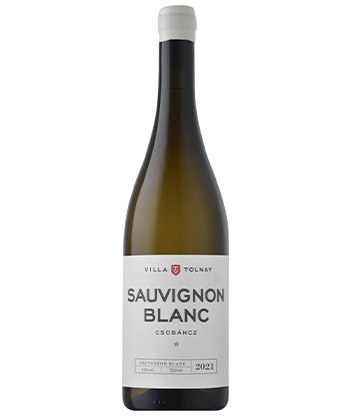 When Philipp Oser, owner of the winery, first laid eyes on the slopes of the dormant volcano Csobánc in Badacsony, Hungary, he instantly fell in love with the landscape and the special atmosphere (the macroclimate for nerds like me out there). Oser purchased the winery in 2004, recognizing its potential for making wine in the unique volcanic terroir. There was a house on the hill once owned by Hungarian actress Klári Tolnay, so out of respect for the actress, Philipp named the winery Villa Tolnay. Welcome to Hungarian Sauvignon Blanc. It's wonderful. It offers a mineral nose and soft juicy fruit notes. The wine wafts up with floral aromas with hints of pear and apple. The palate is lively with more minerality and juiciness with a dry finish. Very balanced and refreshing.
Average price: $26
Rating: 90
Abbazia di Novacella Sauvignon 2022
Abbazia di Novacella (the Abbey of the town of Novacella) has been producing wine since the 12th century in the region of Alto Adige in northern Italy. The Augustinian monks who steward the abbey farm vines as well as other crops, since their vows allow them to work to make a living. But make no mistake, wine is the main focus here, with an oenology school on the property as well as their in-house oenologist who was named winemaker of the year in 2009 by the Gambero Rosso (an authority in wine in Italy). They make wonderful wines at a price that makes no sense, but is wholly welcome, based on quality. This Sauvignon shows this. The nose is inviting with waxy citrus and lemongrass, maybe some fresh sliced pear. The palate is perfectly balanced for the grape in this place on this planet. This is weeknight gold.
Average price: $30
Rating: 94
Sturm Sauvignon Blanc 2022
Zegla is a town in Italy's northeastern region of Friuli. And this hilly area on the border of Slovenia makes such incredible wines that it is considered a "cru" in the area. Here, the local soil called "ponca" runs through the land under vine on the sun-kissed slopes. And it's here where Sauvignon thrives. The Strum family has been here for three generations taking advantage of the natural resources while respecting the land and the vine. This comes through in their very well-balanced Sauvignon. The nose has floral minerality with honey notes flitting around the edges and a whisper of high-toned white pepper. The palate is juicy, waxy, and amazing with round fruit and a wonderful finish. This wine fills your senses with texture, balance, and fruit.
Average price: $30
Rating: 93
Massican Sauvignon Blanc 2022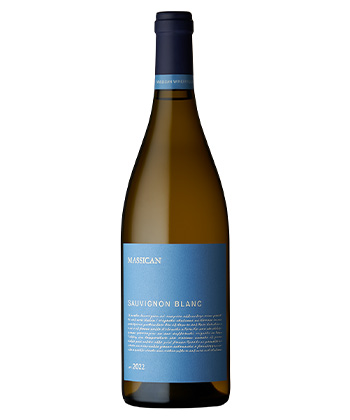 Winemaker Dan Petroski is shaking things up in Napa. His goal is to make Mediterranean-style white wines in the land of Cabernet Sauvignon and Chardonnay. That's an ambitious idea and why he works with grapes like Ribolla Gialla and Falanghina. The result is California wines with a lean side. Petroski's complex wines are focused on texture as well as aroma. This Sauvignon Blanc is a great example of his approach. The nose has some earthy vibes with roasted rosemary, fresh citrus, and poached pear. The palate has a wonderfully balanced texture with the slightest hint of bitterness that adds to the complexity.
Average price: $32
Rating: 95
Sokol Blosser Croft Vineyard Sauvignon Blanc 2022
Susan Sokol and Bill Blosser began their winemaking journey in the Dundee Hills of the Willamette Valley in 1971, before it was an official AVA. When they got started there was no wine industry here at all. Over the years, as the region grew exponentially, they kept true to themselves and their wine. Even after over 900 wineries opened in the region, they continue to to be an integral part of the Dundee Hills AVA. This Sauvignon Blanc from their Croft Vineyard has a nose of orchard fruit with a wafting pepper note in the background. The palate is juicy and round with good balance and fruit depth. Solid as the family that made it.
Average price: $34
Rating: 90
Russiz Superiore Sauvignon Blanc Collio 2022
In 1967 Marco Felluga purchased the Russiz Superiore property which has been a legendary example of quality wine since the 13th century. Marco, already a successful winemaker in his own right with his eponymous label, decided instead of folding the famed winery into his existing label he would honor its history by keeping it separate from his current holdings. The estate is known for making particularly age-worthy wines, and today sixth-generation Ilaria Felluga is at the helm continuing her father, Roberto, and grandfather, Marco's legacy with wines like this incredible Sauvignon Blanc. Friuli is home to some of the purest expressions of international varieties (it also has amazing native grapes) and this wine is a prime example of that. Here you can experience the juicy roundness of the fruit with a soft, textured palate. The aromas are waxy with that prominent minerality ready to ease into a few years of maturing, reducing, and settling into the texture and structure found in the winery's riserva bottling. You can drink this one now or hold onto it for a few years!
Average price: $35
Rating: 94
Ziata Sauvignon Blanc 2022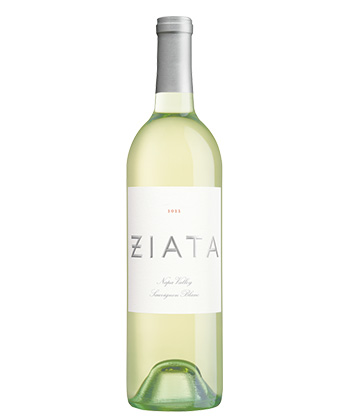 Karen Cakebread launched Ziata in 2008 after 20 years of marketing her family's wines. The Ziata label is named after Karen's mother Mary Annunziata. Winemaker Jennifer Williams grew up among the fruit trees and vines of the valley, studied wine abroad, and came back with experience in some very well-known wineries. Together, they wanted to craft structured, food-friendly wines that reflect the vineyards they are grown in. They started with Pinot Noir and Sauvignon Blanc, which are both terroir-driven wines and great food pairing companions. This collaboration has definitely produced what they set out to accomplish. This Sauvoignon Blanc has a balanced nose of mild fruit with peppery notes in the background. This wine is all about the texture, with a slight grip and wet-rock minerality.
Average price: $35
Rating: 90
Smith Story Wine Cellars Sauvignon Blanc 2022
Husband-and-wife team Eric Story and Alison Smith-Story's… story is so storied it won't fit in a review, so please go to their website and marvel at their traveled wine experience. They stay true to their mission statement of making wines with "respect for the land, kindness for the grower, and love from the winemaker." Actually, maybe go grab this bottle then sit down and give it a read. It's amazing. This is a great Sonoma Sauvignon Blanc with a waxy nose that shows quiet fruit. The palate is structurally sound with great acidity and a slightly bitter finish —which is a good thing in this case — adding a layer of complexity.
Average price: $40
Rating: 90
Lioco Wine Co. Lolonis Vineyard Sauvignon Blanc 2022
Husband-and-wife winemaking duo Matt and Sara Licklider primarily focus on Chardonnay, Pinot Noir, and Carignan. They seek out distinct vineyard sites across California, searching for old vines, unique soils, and heritage clones. If, in their search, an interesting variety comes along they will definitely jump at the opportunity. Like this Sauvignon Blanc from the Redwood Valley. It has nice balance on the nose, showing mostly mineral notes with some subtle fruit and distant white pepper. The palate has high acid and is dry, but offers enough depth for balance. Glad they took this one on!
Average price: $42
Rating: 90
Russiz Superiore Sauvignon Blanc Collio Riserva 2018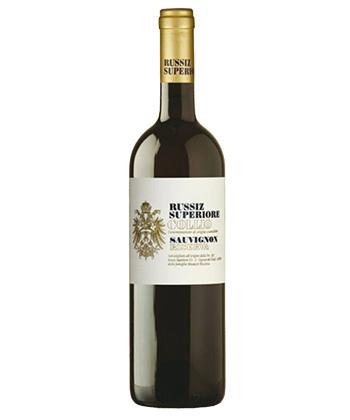 This could not be avoided. The structure and balance of these wines are so sound that it compelled us to list both their younger and aged examples. Sauvignon Blanc ages differently from other white wines. It's almost as if the texture is more of what evolves, with fruit and aroma taking second chair. The balance of this wine is glaringly apparent on the nose alone with prominent minerality and concentrated fruit. But it's the palate that will have you really swooning, with excellent texture and a lithe mouthfeel balancing the fruit and acidity seamlessly. These wines were too good not to list both. Scusa!
Average price: $43
Rating: 95
Merry Edwards Winery Russian River Valley Sauvignon Blanc 2021
Merry Edwards has been making wine in Sonoma for many years. She has been a beacon of quality and complexity and influenced many winemakers after her. She is known for stunning Pinot Noir, but also makes a mean Sauvignon Blanc. And this bottle is a perfect representation of how this winery rolls. Cidery pear and ginger notes come at your nose with a hint of yogurt. The palate is extremely well balanced, with a soft creamy texture and an earthy lemongrass finish. It has depth and verve at the same time. This is a great white wine for a serious meal, I'm thinking halibut or even roasted chicken.
Average price: $50
Rating: 92
FAQs
Which country makes the best Sauvignon Blanc?
Originally from France, Sauvignon Blanc now grows all over the world. The most notable regions for Sauvignon Blanc are California, New Zealand, Chile, Italy, Bordeaux, the Loire Valley, and South Africa.
Why is New Zealand Sauvignon Blanc so popular?
New Zealand Sauvignon Blanc has notes of tropical fruit, grapefruit, grass, and lime that make the wine easy to sip and appealing to a wide range of tastes. It also pairs well with popular dishes such as seafood and fresh vegetables.
Is Sancerre Sauvignon Blanc?
Sancerre is a region of France that grows the most pure expression of Sauvignon Blanc grapes. Sauvignon Blanc wines from this region have notes of tart lemon, wet stone, and green apple and are known for their light flavor profile.
What's the correct serving temperature for Sauvignon Blanc?
The best serving temperature for Sauvignon Blanc is between 45 and 49 degrees Fahrenheit. A general rule of thumb is that the lighter a wine is in color and flavor, the colder it should be served. We recommend chilling Sauvignon Blanc in the fridge for roughly an hour and a half and letting it come up to temp on the kitchen counter for 20 minutes before serving.
VinePair's Tasting Methodology
Throughout the year, VinePair conducts numerous tastings for our popular Buy This Booze column, and wine and spirits reviews. Our mission is to provide a clear, reliable source of information for drinkers, providing an overview applicable to day-to-day buying and drinking.
Tastings are not typically conducted blind. In alignment with our reviews mission, we believe in purposefully tasting all products as our readers typically would, with full knowledge of the producer, the region, and — importantly — the price.