Chardonnay was born in Burgundy, but has grown up to be a world traveler. The versatile grape is known for its ability to adapt to whatever environment it is in and let winemakers guide it into many different styles. As you will see in this list, Chardonnay offers a wide range of expressions — not only does the aroma profile shift, but so does the structure and texture of the wine.
From the cool-climate of the Finger Lakes to the volcanic soils of the Sierra Foothills and from the sun-soaked, breezy vineyards of Greece to its home in the Mâconnais, this list is a source of some seriously awesome and diverse Chardonnays. Here you will find some wines to age as well as bottles to enjoy right now. There are crowd pleasers and case-buys as well as splurges and special occasion finds. We basically have you covered across the entire spectrum. These are 30 of the best Chardonnays to drink in 2023.
Table Of Contents
Best Chardonnays Under $25
Louis Jadot Mâcon-Villages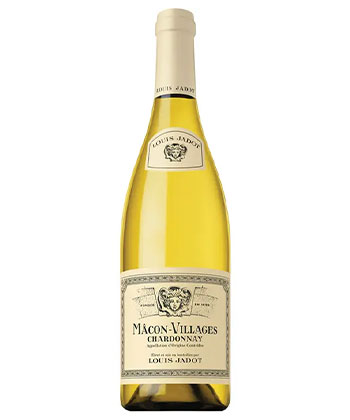 Don't Miss A Drop
Get the latest in beer, wine, and cocktail culture sent straight to your inbox.
The nose is all minerals and focused fruit. You are welcomed by a nice crisp mouthfeel with some fat around edges, giving the wine depth on the palate. No oak was used in the making of this wine. It's all the grape and what it wants to give from the region in which it was born.
Average price: $14
Rating: 89
Lamoreaux Landing Wine Cellars Chardonnay
The Finger Lakes knows how to give a lean Chardonnay some depth. The acidity in the wine is high (typical for cool-climate wines), but it is rounded out with an unctuous mouthfeel . There is a hint of tannin in the background that adds structure.
Average price: $17
Rating: 91
Billsboro Winery Chardonnay
It's lean. It's deep. It's in the in-between. There is ample acidity here in that cool-climate vibe but the depth on the palate gives that high tone a run for its money.
Average price: $18
Rating: 90
Blenheim Vineyards Chardonnay
Guys, Virginia is not playing. And Blenheim isn't either. This Chardonnay is so damn earthy with some deep honey notes winding through the fruit. The thick, palate-coating mouthfeel is lifted by wonderful acidity, allowing you to enjoy the weight and the refreshment all at once.
Average price: $19
Rating: 94
Boschkloof Chardonnay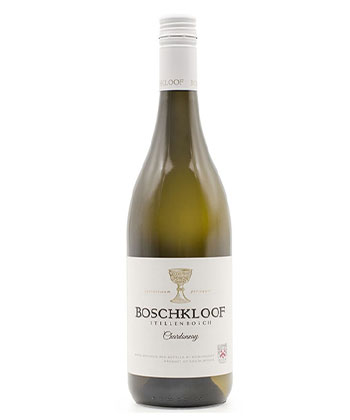 A lot of stainless steel and a little bit of oak was the approach to this bright and lively wine with soft edges. The little bit of wood comes through in texture more than aroma and that is a win. This is a no-brainer on the casual wine front.
Average price: $20
Rating: 90
Weingut Franz & Christine Netzl Chardonnay
This is not the Chardonnay you are used to. And that's great because this grape has multiple personalities. Here, it is all blazing acidity, blooming with ripe, round, and unoaked(?) fruit. This is so a crowd-pleasing case-buy.
Average price: $20
Rating: 89
Wente Vineyards Riva Ranch Chardonnay
This wine is just scratching the surface of what the Wente family has to offer. But start here. If you're gonna go for a wine with toasty and deep oak, this is the way to go. It's soft and creamy with a good lift to the palate. A great wind-down wine.
Average price: $22
Rating: 89
Lava Cap Winery Reserve Chardonnay
This is volcanic Chardonnay. No, it's not hot but from the dark soils of a lava cap in El Dorado, Calif. It's quite fruit-forward with a waft of that volcanic, saline minerality. The oak is minimal, which is nice because there are so many other things happening in this refreshing wine.
Average price: $24
Rating: 92
Best Chardonnays Under $50
Corey Creek Coquillage Chardonnay
There is only one wine like this in the entire world… well… it's this one. Coming from the North Fork of Long Island is this amazing Chardonnay that was AGED ON SEA SHELLS! It is so clean and mineral with nice mild fruit. The mouthfeel is soft and refreshing with a bit of depth and the slightest hint of briny sea shells on the finish. Run to a computer now and buy some.
Average price: $25
Rating: 94
Black Stallion Estate Winery Heritage Chardonnay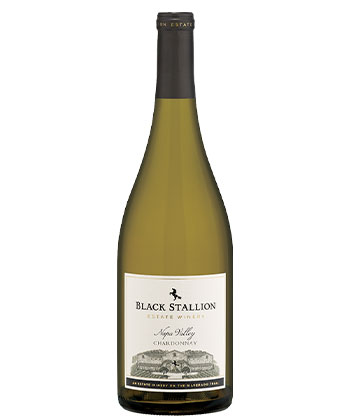 For the price, this wine is punching above its weight. Soft and toasty with hints of vanilla and a creamy, coating mouthfeel, this wine drinks like a more expensive wine. And the balance on the palate with good natural acidity holds up the slight weight.
Average price: $28
Rating: 90
Domaine Skouras Dum Vinum Sperum Chardonnay
This wine is as bright and refreshing as a Greek island breeze. The fruit is nice and ripe, balanced by soft tones of butter and vanilla. The acidity is so active that it bursts through the wine, keeping you aware of the next sip.
Average price: $28
Rating: 92
Becker Vineyards Reserve Chardonnay
That big sky shining down on these grapes is giving this Chardonnay a Texas feel. This is a food wine. A rich nose with a soft touch of oak leads to a wonderful medium depth on the palate. It has a good weight to it. Or you could sit at a tailgate and watch the sun go down with this one.
Average price: $30
Rating: 94
Duckhorn Vineyards Chardonnay
I love that this wine is under screw cap. Do not be deceived. This wine is one of the most refreshing Chardonnays from Napa. It has bright, ripe fruit with a kiss of oak and a calm palate with medium fruit depth. It has heft but man, will it quench your thirst.
Average price: $31
Rating: 92
Francis Ford Coppola Director's Cut Chardonnay
Let's have some fun and not complicate things too much. This is a solid any-day Chardonnay. It's soft on the nose and creamy on the palate. It's picnic-ready.
Average price: $32
Rating: 89
Brewer-Clifton Sta. Rita Hills Chardonnay
Welcome to maritime Chardonnay. Breezes from the Pacific Ocean roll through this region, creating a cool climate perfect for crafting elegant styles of Chardonnay. The wine has a round, juicy palate with a burst of acidity and a distinct salinity from the ocean influence.
Average price: $36
Rating: 94
Patz & Hall Sonoma Coast Chardonnay
There's a lot of sun in California, so seeing a Chardonnay coming in at the sweet spot of 13.5% alcohol is just great. It's also great that it's an absolute joy to drink. The nose is focused with freshness being your first thought. The palate has just the right oak exposure so that the acidity can come through and brighten things up.
Average price: $37
Rating: 93
Stag's Leap Wine Cellars 'Karia' Chardonnay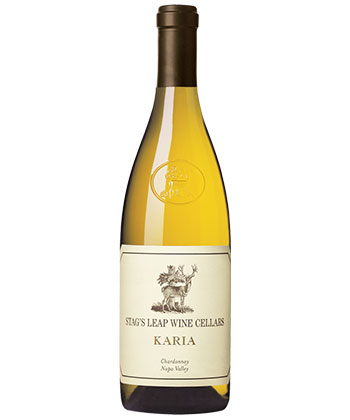 If you could capture the popularity of big, full-bodied Cali Chardonnay while maintaining absolute balance of all of the elements needed to create deep harmony it would be in this bottle. Soft, soulful oak with a powerful mouthfeel that is also alive with natural acidity is what this wine is all about. It coats the palate while maintaining freshness.
Average price: $36
Rating: 94
Lombardi Sonoma Coast Chardonnay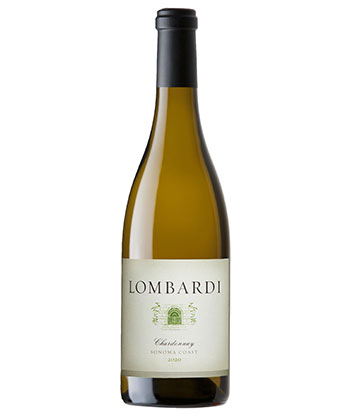 This is one of those classic oaked Chardonnays. But the beauty of it is that the vanilla from the wood is folded into the wine, not dominating the wine. You can feel the balance on the lingering finish.
Average price: $37
Rating: 92
Aldina Vineyards Chardonnay
This Chardonnay is wild! The aromas come at you in the form of tropical fruits and slate-like minerality. These carry over to the palate, making it bright with a mild weight.
Average price: $38
Rating: 92
Sarah's Vineyard Estate Chardonnay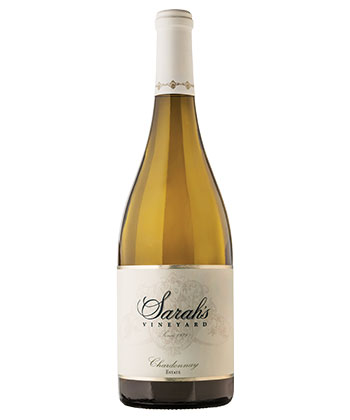 This is a soft Chardonnay where the sweet oak vibes come through in a dollop. The hints of vanilla don't overwhelm the wine, but add to its deep character.
Average price: $38
Rating: 93
Lingua Franca 'Avni' Chardonnay
The balance in this wine is evident on the nose, with aromas of ripe fruit and minerals. You can also feel the balance in the texture of the wine, with a grippy palate and broad mouthfeel. Minimalism at its best.
Average price: $40
Rating: 93
Bien Nacido Vineyards Estate Chardonnay
You may see the name of this vineyard on a lot of labels from California. It's one of the most coveted in the U.S. This wine is probably the most expressive from the vineyard we've tried to date. It's calm and focused with the slightest touch of oak. The palate is rich and full, juicy and salty all at once. Damn, good wine.
Average price: $48
Rating: 96
Fort Ross Vineyard Chardonnay
This wine is deep, but balanced with the brightness of a sea spray. The nose has judicious oak with some vanilla aromas among the fruit. The palate has some good weight to it while being refreshed by the coastal natural acidity.
Average price: $48
Rating: 92
Best Chardonnays Under $100
Palmeri Wines Durell Vineyard Daisy's Chardonnay
This is a single-vineyard Chardonnay — and it shows. focused on the nose, and you can sense the creaminess that will carry over to the palate. The mouthfeel is also crazy focused with fruit broadening to every corner of your mouth. All this and some depth, too.
Average price: $50
Rating: 92
Planeta Chardonnay Sicilia
Sicilian sunshine in a bottle! And it's Chardonnay! The nose and palate are rich and round with the most vibrant acidity lifting that weight, giving the wine excellent depth and refreshment.
Average price: $55
Rating: 93
Mayacamas Vineyards Chardonnay
This nose is fat and juicy, making you want to dive in immediately. The palate will make you swoon with its minerality and slight acidic grip that holds on for a nice long finish. This is mountain fruit. This is how it's done.
Average price: $58
Rating: 96
Copain Wines Tidal Break Chardonnay
This wine walks quietly but carries a big stick. The nose is soft and mineral with a touch of oak. On the palate there is a creamy depth that involves your entire palate, only to be broken up by great natural acidity.
Average price: $65
Rating: 90
Hirsch Vineyards Chardonnay
Hirsch just hits different. It's so exceptionally balanced with an earthiness, like wet slate. The palate has a firm grip among the focused fruit and perfect acidity. This is not oak-forward, it's focus-forward.
Average price: $65
Rating: 96
Ram's Gate Winery Hyde Vineyard Chardonnay
This wine is deep yet refreshing. The nose has ripe mineral fruit notes with the subtlest hint of oak. The mouthfeel has a nice drying effect, balancing the fruit on the palate. Good acidity keeps the wine refreshing while still showing depth.
Average price: $70
Rating: 90
Merry Edwards Olivet Lane Chardonnay
The oak is only here in a supporting role. The minerality is balanced by medium acidity while gripping and coating your palate. The almost perfect weight offers a lingering finish.
Average price: $87
Rating: 94
FAQs
Is Chardonnay sweet or dry?
Generally speaking, Chardonnay is a dry white wine, though it can be produced in a youthful, fruity style. Ultimately it depends on the bottle.
Is Chardonnay always oaked?
Chardonnay is often referred to as "the winemaker's grape" since it is amenable to many different styles. Therefore, Chardonnay can be made with or without oak; it just depends on which expression the producer is going for. Since the use of oak can be quite divisive, many wineries now state on the bottle or on their website how the wine is aged, whether that be in stainless steel tanks, older, neutral barrels, or new oak barrels that impart a heavier oak flavor.
Should you refrigerate Chardonnay after opening?
Yes! Once you've opened a bottle of Chardonnay (or any wine, really), you should seal it as tightly as possible and store it in the refrigerator to keep it as fresh as possible. In the fridge, an opened bottle of Chardonnay will be good for about one week.
What are good regions for Chardonnay?
Chardonnay is the fifth most-planted wine grape around the world, but its style varies based on where it's grown. Some of the world's most revered Chardonnays come from the Burgundy region in France, but regions in Italy, the United States, Chile, Argentina, Australia, and New Zealand also produce good Chardonnay as well. (Check out this guide on the World's Best Places for Growing Chardonnay.)