Tequila hasn't claimed the crown of best-selling spirit in America just yet — only vodka now stands in its way on that front — but Mexico's famous agave distillate has firmly established itself as a staple of stateside drinking culture.
The category benefits from arriving in a range of styles, from earthy and spiced blancos to subtly aged reposados and luxurious añejos. Those different guises provide versatility: Tequila stars in a variety of cocktails, most notably the Margarita, and proves just as adept for sipping occasions.
As interest in tequila spikes, conversations surrounding production techniques and ingredients are also gaining importance. Bottles made with additives and/or using corner-cutting equipment simply don't cut it among modern-day bartenders and agave aficionados.
In this ranking of the best of the best in the category, you won't encounter blancos that taste like birthday cake or expressions stripped of all agave character because of diffusers. Instead, you'll find bottles for every budget that highlight the impressive depth of styles and technique the category has to offer.
Here are the 30 best tequilas to drink in 2023.
Table Of Contents
The Best Tequilas Under $50
Mi Campo Blanco
This blanco takes the allowed but less common approach of spending three weeks in used French oak barrels prior to bottling. While the tequila's aromas are fairly austere, the process has a marked influence on the palate, adding depth and character that aren't usually found at this price point. This is a bargain buy right here.
Average price: $24
Rating: 90
Olmeca Altos Plata
When the occasion calls for batched Margaritas, whether fresh or frozen, Olmeca Altos Plata serves a standout option. Cooked agave forms the core of its profile, while sweet tropical fruit and baking spices add extra layers of flavor. A jalapeño kick on the finish promises to pair perfectly with a chili-spiced salted rim.
Average price: $30
Rating: 92
Teremana Small Batch Tequila Blanco
Most notable for being the tequila of Dwayne "The Rock" Johnson, Teremana eschews the celebrity norm with a very pure expression of agave, and nothing in the way of added sweet flavors. Saline notes mix with wet rocks on the palate, wrapped around an enticing agave core.
Average price: $30
Rating: 92
Abre Ojos Silver
With a name that roughly means "open eyes," this blanco delivers great value for money, holding its own in cocktails but also presenting the opportunity to sip neat, over ice, and/or with lime. It delivers rich intensity and weighty texture, while its profile leans toward round and fruity versus savory and vegetal-spiced.
Average price: $35
Rating: 92
El Nacimiento Tequila Reposado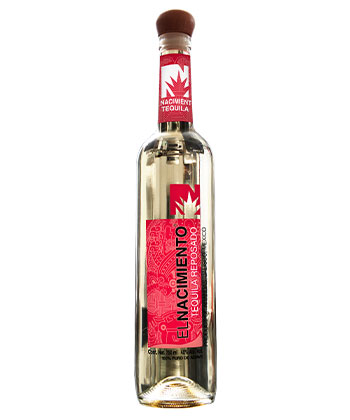 El Nacimiento's reposado arrives with a slightly dusty and muted nose, but opens up wonderfully on the palate. It's an all-green, herbaceous affair there, with bursts of fresh mint and peas offsetting the oak and agave notes.
Average price: $38
Rating: 92
Tequila Tapatio Reposado
This reposado is likely priced a little too high for it to be used as a well spirit at bars, but it should absolutely be your go-to for cocktails at home. It strikes the perfect balance between savory agave complexity and subtle oak sweetness, making it an ideal option for drinks such as the Oaxaca Old Fashioned or El Diablo. It's also certified additive-free and produced at the same distillery as renowned brand El Tesoro.
Average price: $41
Rating: 93
La Pulga Tequila Blanco
The bronco that adorns this tequila's label is meant to symbolize a soul that cannot be tamed, according to the brand, and the liquid inside the bottle is certainly far from easygoing, mild, or bland. Instead, each sip is punchy, with pronounced notes of black olives and pepper alongside hints of soy sauce. This might not be the bottle that will get someone into tequila for the first time, but those already versed in the spirit will love it.
Average price: $45
Rating: 93
Los Dos Tequila Blanco
Lime zest meets creamy agave to kick off the nose on this wonderfully expressive blanco. Saline notes and a hint of white flowers lie underneath, with peppery spice and anise entering the fray on the palate. This is a great-value sipping blanco that also shines in cocktails.
Average price: $45
Rating: 93
Santo Blanco Tequila
This Guy Fieri and Sammy Hagar offering is another celeb-backed tequila you can get behind. It's intensely aromatic, kicking off with notes of honey, candied lemon, and cloves, along with classic agave aromas. The palate is similarly concentrated, and introduces pleasing, complex, savory notes to the mix. Hats off to the Mayor of Flavortown for this one.
Average price: $45
Rating: 92
LALO Tequila Blanco
Founded by — and named after — the grandson of Don Julio González, Lalo exhibits a remarkably pure agave character. Underripe mango and orange blossom aromas season an otherwise vegetal nose, while the palate is zesty and refreshing. Sip or mix this one.
Average price: $46
Rating: 94
El Pintor Tequila Blanco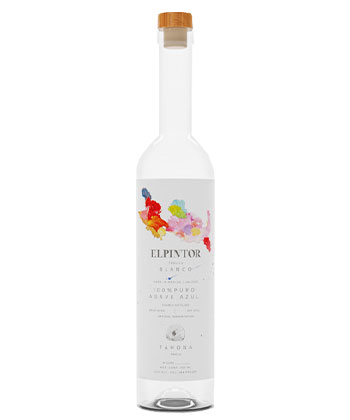 Arriving with an attractive and evocative bottle label, the agave for El Pintor is roasted in traditional brick ovens, ground using a tahona and mechanical mill, and fermented in open-top vats. With an agave-forward nose, this blanco serves heaps of savory spices, and fresh green mango and apple notes. Bottled at 42 percent ABV, this attractive profile promises to persist in cocktails.
Average price: $48
Rating: 92
La Gran Señora Silver
Made using agave grown in the Los Altos region of Jalisco, this blanco offers a precise balance of tropical fruit and earthy, peppery notes. Most notable is its concentration of flavor, which delivers notes of wet rocks and green olives in high definition. All these details make this option ideal for cocktail creation.
Average price: $48
Rating: 94
El Tesoro Blanco
El Tesoro Blanco is one of a small handful of bottles at the $50-ish price range that shows the impossible allure of pure, unadulterated, unaged tequila. It has a graceful, delicate character, but suffers no lack of depth or nuance. Pineapple husk and bell pepper aromas stand out on the nose, with a streak of enchanting sweetness. The palate springs to life with spiced and floral notes, transitions to underripe tropical fruit, and finishes with a spray of green olives.
Average price: $49
Rating: 96
Pasote Tequila Blanco
Another textbook expression of blanco tequila, Pasote leads with sweet, cooked agave aromas. It follows with herbaceous depth, and finishes with vibrant notes of orange peel and pith. Combined with its rich mouthfeel, that citrusy finish makes it an ideal candidate for Palomas or tequila-based Negronis.
Average price: $49
Rating: 94
The Best Tequilas Under $100
Alma del Jaguar Tequila Blanco
For a quintessential example of highland tequila, turn to this bottle. Among its dazzling array of aromas are green peppers, wet rocks, and hints of underripe tropical fruit. It's similarly intense on the palate, and has the sensation of drinking a spirit much higher in alcohol— and that's meant as a compliment, highlighting its concentration, energy, and lengthy finish. (Like most tequilas, it's bottled at 40 percent ABV.)
Average price: $50
Rating: 94
Cambio Tequila Blanco
Cambio's blanco immediately stands out for a number of reasons, the first being its pale gold hue — the result of a brief aging period in French oak barrels. Another is its alcohol content: Bottled at 46 percent ABV, it packs a bigger flavor punch than so many other bottles on the market, capturing the pure essence of wild flowers, tropical fruits, and savory spices.
Average price: $50
Rating: 95
G4 Tequila Blanco
This tequila is further evidence that spending around $50 unlocks some of the highest-quality expressions in the blanco category. It's also another shining example of the complex, savory delights of highland agave, with prominent notes of pepper and green olives running throughout. We're big fans of the brand's reposado and Blanco de Madera releases, too.
Average price: $50
Rating: 94
Tequila Ocho Single Estate Blanco
This blanco smells of dill pickles and brined cactus, and carries subtle hints of green olives, white flowers, lime zest, and fresh mint. The palate is energetic and bright, and somehow lands both balanced but remarkably pepper-spiced. There's a reason agave aficionados love this tequila, and while it's on the pricier side for cocktails, it absolutely sings in Margaritas and Palomas.
Average price: $50
Rating: 96
Fortaleza Blanco
Cross the door of any cocktail bar that cares about its agave spirits program and you will almost certainly encounter this peppery blanco tequila. Its aromas arrive in the form of textbook green bell pepper agave spice, while subtle fruit sweetness makes an appearance on the palate. While drinking neat reveals the true extent of its depth, mixing will take any tequila cocktail to the next level.
Average price: $54
Rating: 95
Volans Ultra Premium Tequila Blanco
Produced at the same distillery as G4, Volans is certified additive-free and another high-quality, traditionally made tequila. Not quite as green or savory as some other highland expressions, its aromatic profile leans fruity and floral, and also features a lovely whiff of mint. The palate, however, is all about peppery olive tapenade. Mexican Martini, anyone?
Average price: $55
Rating: 94
Volcan de Mi Tierra Blanco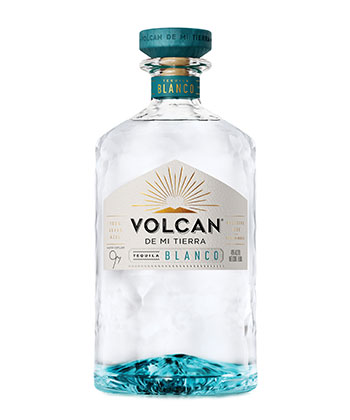 Another expression that arrives completely free of additives, Volcan de Mi Tierra Blanco oozes pure agave character. From its peppery, honeyed, and spiced nose to its silky, fruity palate, this is everything we want from a blanco — especially one that's so widely available.
Average price: $55
Rating: 94
Primo 1861 Blanco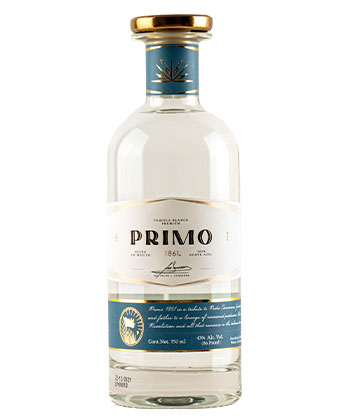 Aromatic and intense — these are some of the first words that come to mind when one is presented a glass of this fine blanco. Produced using traditional small-batch methods and made with nothing other than yeast, water, and agave, this fruity, peppery, and slightly sweet blanco is one of the most expressive tequilas we tasted for this roundup — which more than justifies its elevated price point.
Average price: $70
Rating: 94
PM Spirits Project Blanco Still Strength
This blanco is bottled at a distillation proof 55 percent ABV. The higher-than-average alcohol content brings extra focus to its aromas and added bite to its spice. Though slightly pricey, the extra proof helps reimagine all the classic tequila cocktails we know and love.
Average price: $78
Rating: 93
The Best Tequilas Over $100
Amatiteña Anejo Tequila
Amatiteña's blanco proved somewhat polarizing among VinePair tasters. None argued against the spirit's obvious quality, but its extremely complex profile (think: savory, earthy mezcal without the smoke) led some to question whether that's what most drinkers want or expect from a tequila. Those for whom that is true should definitely seek out a bottle — and for the rest, this añejo shows that time in oak has helped tame some of the base spirit's wilder characteristics. Sniffing this tequila is like walking into a room where an aromatherapy session has just wrapped up, while the palate mixes mint and spent charcoals. This tequila is a guaranteed conversation starter.
Average price: $106
Rating: 95
Destileria Santanera Tahona Blanco
Granted, there are more affordable high-quality blancos on this list that offer better bang for buck. But for agave purists that count money as no object, it's a must-buy. The spirit's profile is savory and peppery while its texture is decidedly weighty — thanks, in part, to its 41 percent ABV content. We'd happily sip this chilled or room temperature, but rest assured that none of its masterful nuance will be lost if mixed in cocktails.
Average price: $106
Rating: 94
Kokoro Spirits Tequila Limitada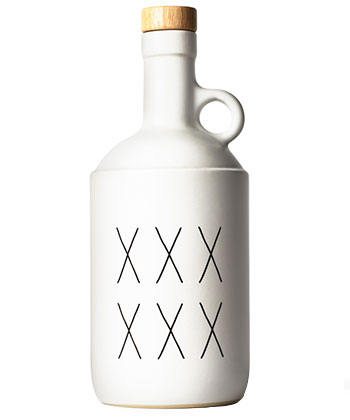 Just 1,000 bottles of this special release exist, which means that getting your hands on one will require some effort. But for a slice of history, it's worth going the extra mile and spending the additional nickel or two. This release is one of a very small handful of tequilas made using a pioneering process whereby the finished spirit is infused with cooked agave plants, and the impact is immediately noticeable on the expressive berry-forward nose and agave-rich palate. This is part of an exciting new chapter in tequila's storied history, and we're here for it.
Average price: $150
Rating: 95
Patrón El Alto Tequila Reposado
Launched in 2022, El Alto stands out with its tall, teal-blue bottle. Its price point and packaging suggest Patrón introduced this release to compete with similar luxury tequilas that have gained a lot of attention and amassed a wide fan base in recent years. A blend of extra añejo, añejo, and reposado tequilas, it arrives with both energetic freshness and decadent characteristics from the longer-aged components. Agave notes remain prominent throughout, ensuring it doesn't bombard the palate with cloying sweetness — unlike many in the "luxury" segment.
Average price: $200
Rating: 93
The Best Mass Market Tequilas
For the first time ever this year, we're including a section on the best mass-market tequilas. These are bottles that might not compete with all of the others on the list in terms of absolute quality, but are widely available, good representations of each style, and overdeliver in terms of value.
Espolòn Reposado
Pouring a striking pale gold, this tequila offers a baker's delight on the nose with sweet aromas that range from vanilla cookie dough to agave syrup. The palate is full-bodied, velvet-smooth, and seasoned with cracked black pepper.
Average price: $29
Rating: 88
Gran Centenario Plata
Spicy, vegetal notes kick off the nose of this well-priced, widely available blanco, which gains a touch of color and lots of character from being blended in oak barrels. Intense agave notes continue onto the palate and into an admirably long finish. This is a great bottle to have on hand for cocktail hour.
Average price: $28
Rating: 90
Milagro Silver
This easygoing tequila offers an attractive mix of floral, spicy, and fruity aromas. The palate is nicely balanced and well-rounded, providing a cocktail-friendly blanco that can also be enjoyed neat.
Average price: $25
Rating: 90
FAQs
What type of tequila is the smoothest?
While any expression of tequila can be considered "smooth," many believe that extra añejo tequilas — which are barrel-aged for a minimum of three years — are particularly smooth, complex, and best for sipping.
What are silver and gold tequila?
Often labeled as "blanco" or "plata," silver tequila is typically unaged and is clear as a result. Many tout silver tequila as agave's most undiluted expression and the best measure of a brand's range. Gold tequila, often labeled as "joven" or "oro," is also typically unaged, though can include a blend of unaged and aged tequilas. In some cases, gold tequilas get their color from the addition of caramel colorings and other flavors.
What are the best-selling tequilas?
The popularity of tequila has exploded in recent years, and as the spirit has evolved, so, too, has the number of brands on the market. In addition to a number of other brands, Don Julio, Tequila Ocho, Patrón Tequila, Jose Cuervo, and El Jimador are among the best-selling tequilas. (Check out the full list of the top 10 best-selling tequilas in the world.)
What is the best tequila for shots?
Any tequila on this list can be the best tequila for shots if you really put your mind to it. While we at VinePair prefer our tequila mixed into cocktails or served neat, if you're taking shots, opt for a quality tequila under the $25 price point.
VinePair's Tasting Methodology: How We Rate
Throughout the year, VinePair conducts numerous tastings for our popular Buy This Booze column and wine and spirits reviews. Our mission is to offer a clear, reliable source of information for drinkers, providing an overview applicable to day-to-day buying and drinking.
In alignment with our reviews mission, we believe in purposefully tasting all products as our readers typically would, with full knowledge of the producer, the region, and — importantly — the price. Tastings are therefore not typically conducted blind.
For Buy This Booze roundups, we usually include a maximum of one expression per brand, though we do allow multiple products from the same production facility (i.e., released under different labels).
For this tequila roundup, we considered a number of different factors before finalizing the list. Our overall aim was to provide a complete overview of the myriad styles and expressions of tequila — from unaged, expressive blancos to sweeter, robust añejos. Price points span from entry-level "approachable" bottles to ultra-premium, limited-edition releases that spirits geeks should go to great lengths to seek out. We are confident that every bottle that made this final ranking delivers on flavor, balance, depth, and complexity for each of their respective price points.