Malbec has had one hell of a ride, starting from its origins in Cahors — a region on the Lot River in southwest France where it is known locally as Côt — to the Gironde where it is used as a blending variety in Bordeaux. The grape then made its way to the greenhouses of independent Chile, and finally, to its true spiritual home of Argentina, where it thrives in Mendoza, San Juan, and in the Uco Valley. Additionally, Malbec has been here in the U.S. for years, and is experiencing a renaissance in the Pacific Northwest.
As Malbec has been plunged into various soils and planted in a wide range of climates, it has taken on different personalities. Sure, the wines from this grape will always express notes of dark fruit with a weighty palate, but it's the subtleties just beneath the surface that tell its tale. Whether it's thousands of feet above sea level in Argentina or from the breezy Umpqua Valley of Oregon, Malbec is still telling its story. In the list below you'll find examples of this. We tasted through a wide range of Malbecs and these are 14 of the best around.
Table Of Contents
Best Malbecs Under $25
Bodega Vista del Sur High Note Malbec
Buy a case! This was my first thought when tasting this wine. It's so soft and balanced, fruity and juicy. It's crazy to me that this is under twenty bucks. I'm gonna buy a case.
Average price: $14
Rating: 89
Waterbrook Malbec
This wine shows the easy side of Malbec. It's uncomplicated and very well balanced. It's a wine that could be a serious crowd pleaser when the pizza arrives.
Average price: $16
Rating: 89
Trabun Soloist Côt
It's hearty and jammy with some savory notes on the nose. The mouthfeel is all soft fruit and brilliant acidity balancing the prominent yet calm tannins. This is such a great wine from Chile. Keep an eye out for more from here.
Malbec was once a part of the Chilean wine landscape and maybe it should be again. This winemaker has intentionally used the French word for Malbec, Côt on the label, and for good reason. This is a medium-bodied Malbec, made in the Cahors style. The mouthfeel is soft with a quiet tannic frame. The acidity lies just beneath the fruit making for a very balanced wine.
Average price: $17
Rating: 92
Best Malbecs Under $50
Bodega Aleanna 'El Enemigo' Malbec
With a mix of fruity and savory notes and a distant hint of smoke, this Malbec punches above its weight…er…price point. It's so balanced and expressive with soft tannins and a plush mouthfeel. Hello, weeknight steak pairing.
Average price: $26
Rating: 92
Rocamadre Paraje Altamira Malbec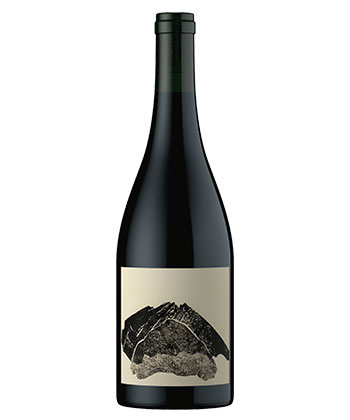 Paraje means "place" in Spanish, and this producer set out to show that wines from Argentina can express a sense of place. This is one of those wines. It's soft, dense, and earthy with that high desert acidity that keeps it balanced.
Average price: $26
Rating: 89
Ricardo Santos El Gran Malbec
This aged Malbec from Mendoza is showing us how this grape can evolve. The dense fruit is moving into savory territory with dark fruit and balsamic feels. The tannin has almost disappeared into the wine, but not completely, lending a great structure.
Average price: $36
Rating: 92
Familia Zuccardi 'Concreto' Malbec
This is the earthiest Malbec. It's made in concrete eggs that were built from the land the winery was built on! This winemaking style lends to some very interesting wine. This bottle is unctuous and fruity. It coats the entire palate with chewy fruit.
Average price: $36
Rating: 92
Canoe Ridge Vineyard Summit Series Malbec
Washington is showing a consistent offering of great Malbecs. I mean, no bigs but this could be one of the Evergreen State's go-tos. Like, keep an eye out. This bottle has some age on it and brings the harmony of weighty fruit and great minerality. The oak is an added layer instead of a distraction.
Average price: $39
Rating: 92
Pyros Single Vineyard Block No 4 Malbec
Yes, it's from Argentina. No it's not from Mendoza. It's from an hour or so north, and it comes through in the wine. Among the plunging fruit lingers a waft of herbs that's so welcome. The palate is concentrated but has that high desert minerality that brightens things up.
Average price: $47
Rating: 92