How To Make A Champagne Cocktail
The Champagne Cocktail is one of the world's oldest, with recipe records dating back to the famed "Professor" Jerry Thomas' Bon Vivant's Companion, published in 1862.
Champagne Cocktail Ingredients
1 ea Sugar cube

As needed Angostura Bitters

To top Champagne
Champagne Cocktail Directions
Soak sugar cube in bitters.

Combine all ingredients in Champagne flute.

Enjoy.
Rate This Recipe:
Yield: 1 Cocktail
Calories: 168
Updated: 2022-05-31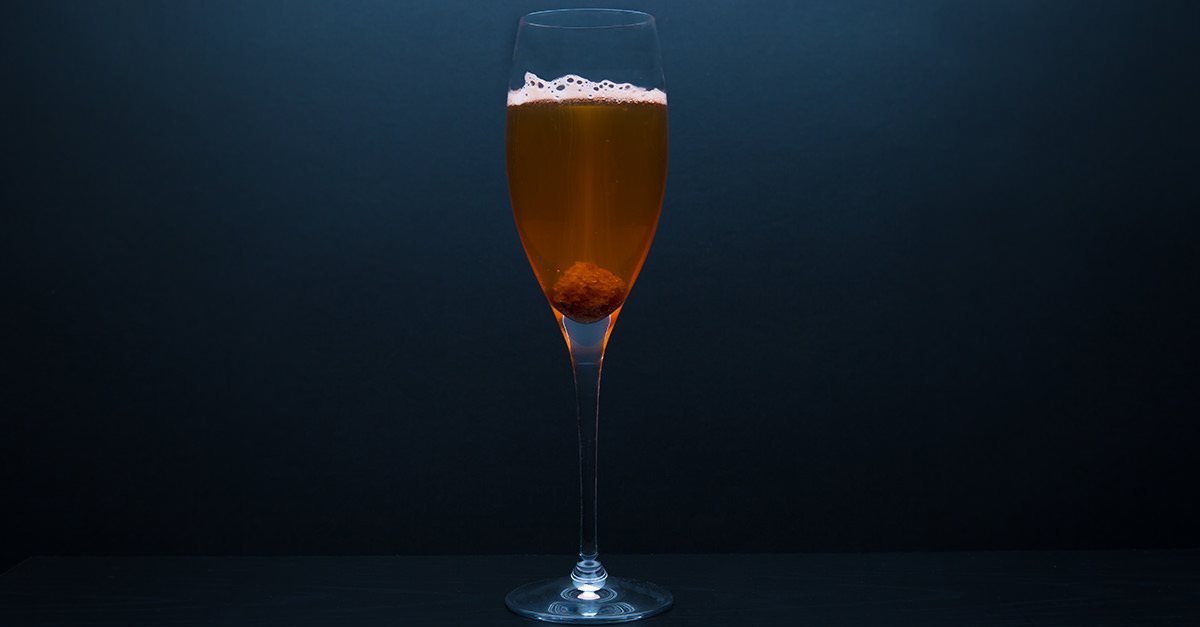 ---
Related Reads & Recipes
Learn About Champagne
· Our always updated list of the best Champagne to buy right now!
More Champagne Recipes To Explore
Mimosa:
Get our recipe for a great Mimosa. Learn everything you need to know to make a perfect Mimosa.
The Sparkling Cosmo Recipe:
A festive spin on a classic, with fresh cranberry and lime juice, light and citrusy vodka, triple sec, and a celebratory splash of champagne.
The Kir Royale Recipe:
Popular as a bubbly apéritif, the Kir Royale is a sweet way to start off the evening. Read on for the recipe and to learn more.