How To Make A Champagne Cocktail
The Champagne Cocktail is one of the world's oldest, with recipe records dating back to the famed "Professor" Jerry Thomas' Bon Vivant's Companion, published in 1862.
Champagne Cocktail Ingredients
1 ea Sugar cube

As needed Angostura Bitters

To top Champagne
Champagne Cocktail Directions
Soak sugar cube in bitters.

Combine all ingredients in Champagne flute.

Enjoy.
Rate This Recipe:
Yield: 1 Cocktail
Calories: 168
Updated: 2022-05-31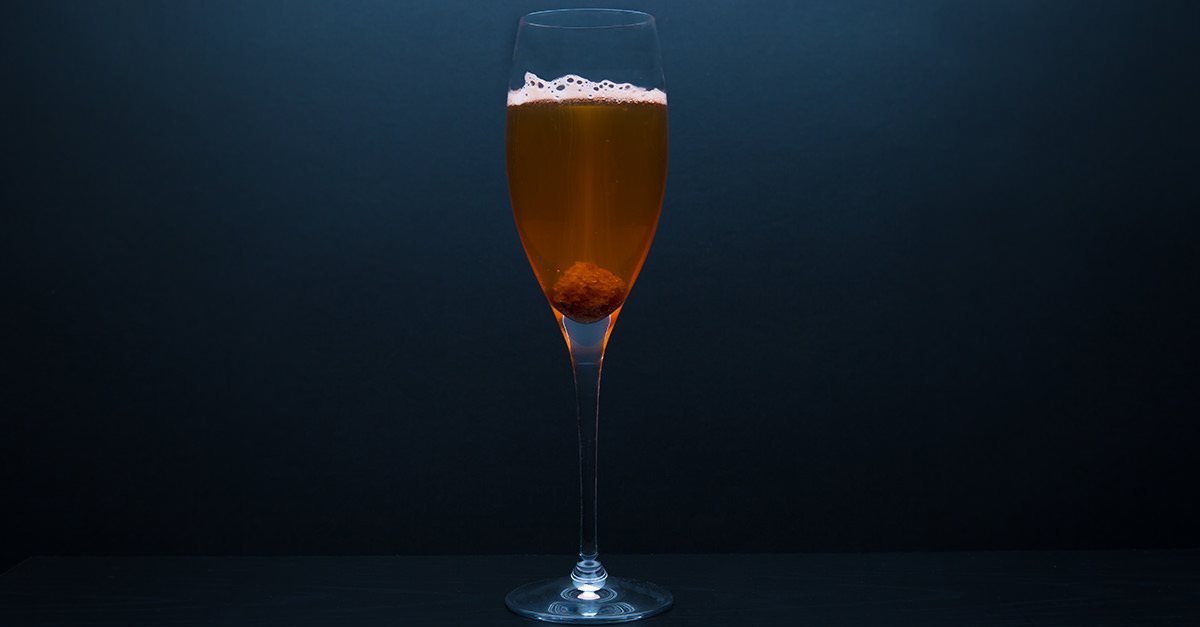 ---
Related Reads & Recipes
Learn About Champagne
· Our always updated list of the best Champagne to buy right now!
More Champagne Recipes To Explore
The Blueberry 75 Recipe:
This spin on the French 75 — a great classic cocktail — will have you dreaming of picking fresh berries. Learn how to make it with this easy recipe!
Effervescent Love Recipe:
Nothing says Valentine's Day more than sparkling wine and strawberries so we have combined them today into a cocktail for you! Read the recipe
The Jack Rose Royale Recipe:
Laird's, a historic American apple brandy, headlines this riff on the classic Jack Rose cocktail by Pegu Club bartender Kenta Goto.
Sparkling Pisco Cobbler Recipe:
This delicious libation for the New Year is a variation on the Sherry Cobbler. Check out our New Year's Eve Sparkling Pisco Cobbler
The Sparkling Cosmo Recipe:
A festive spin on a classic, with fresh cranberry and lime juice, light and citrusy vodka, triple sec, and a celebratory splash of champagne.