Grüner Veltliner or "green grape from the village of Veltlin in the Tirol" (the literal translation) is native to Austria — Tirol (also referred to as Tyrol) being a western Austrian state. One in every three vines planted across the country is Grüner Veltliner. The variety's lineage can be traced back to ancient parents, one of which even has a relationship to Pinot Noir. But it is its own thing. There are other varieties in this part of the world with "Veltliner" attached to their names as well, but they have no connection to Grüner (its fun nickname).
Grüner Veltliner can generally be found in more casual restaurants, especially in Vienna, as a refreshing and playful white wine with hints of lemon and pepper, but it can also be found on fine-dining wine lists across the country as an age-worthy white wine, showing even more layers of aroma and texture. Today, this variety and its different styles have gone global. The new world of wine is taking this grape on and seeing some amazing results.
Grüner Veltliner thrives on subtlety. These wines have texture and round fruit with blousy acidity, but it's in the corners of your perception where citrus, pepper, and apples flit around your senses. It's the quiet hint of ginger or banana on the more aged examples that add a layer to the enjoyment of these wines.
We had a great time sipping through the many expressions of Grüner Veltliner. We tasted great examples from its homeland in Austria, to its neighboring countries, and all the way to Long Island, Michigan, and even Southern California. Here are 14 of the best Grüner Veltliners for 2023.
Table Of Contents
Best Grüner Veltliners from Austria
Helenental Kellerei '#GVLTAT' Grüner Veltliner 2022
In Austria there are two types of Grüner Veltliner. There are the smaller-production wines that draw characteristics from the soil and the sun and express their sense of place. Wines that will age and evolve. The other type is the laid-back fresh and juicy style that is served at the casual eateries of Vienna. They are often offered in liter bottles but can also be on tap. This is the latter, presented in a liter bottle — and wow is it delicious! It has subtle but juicy notes of lemon and pepper with some pear on the nose. The palate is awesomely peppery but filled out with quenching round fruit, and bursting with vibrant acidity. It's a party — full stop.
Average Price: $15
Rating: 90
Gruber Röschitz Grüner Veltliner 2021
The Gruber siblings Ewald, Maria, and Christian founded this winery in 2013. It's a modern family business. They reside in the Weinviertel, a wine region in what is known as Lower Austria or Niederösterreich. They love their homeland and want to express this through their wines. Their philosophy is, "We produce wines the way we love them. The grapes ripen earlier, produce less sugar and alcohol, need less sulfur, and provide for fresh, long-lived, and straightforward wines." This approach can be felt in this wine. The nose is more on the savory side with lemon verbena and basil aromas that are subtle but present. The palate is wild with more herbs and a nice texture. Very balanced. This bottle is unique for this grape. The Gruber family has been able to really draw out the inherent characteristics of the variety and let it shine.
Average Price: $18
Rating: 93
Nigl Freiheit Grüner Veltliner 2021
Martin Nigl's family has been farming their land tucked deep within the Krems Valley for 200 years. In 1985, he convinced his family that instead of selling all of their grapes to the local co-op, they should use them to make a small batch of wine. Today the Nigl family continues to make wine from their vineyards, situated among the ruins of the Senftenberg castle. This Grüner comes from four vineyards above Krems and is a stunning example of the variety's ability to express texture and aroma. It's a wine that, when it hits your palate, everything is just right. It has a soft creamy nose with short spikes of lemon and pepper. The palate has extraordinary balance with soft yet active acidity and amazing texture. An absolutely delicious wine.
Average Price: $19
Rating: 94
Bernhard Ott 'Am Berg' Grüner Veltliner 2022
Bernhard Ott has managed the winery since 1993, but his family has been in the business since 1889. When he took the winery over from his father he was determined to really express Grüner Veltiner's subtle, inherent characteristics. He replaced his father's barrels with stainless steel tanks and began converting the vineyards to biodynamic agriculture. He is quoted as saying, "You have to trust your grapes." It takes a lot of work to get to that point where you are confident in your own grape growing and that you have complete trust in the earth's process. This bottle shows the grape also trusts Bernhard. There is babbling-brook minerality with lemon, pepper, and a touch of cream on the nose. Citrus and subtle herbs on the palate with big round juicy fruit and lively acidity. This wine is giving extreme refreshment.
Average Price: $23
Rating: 92
Diwald 'Luft & Liebe' Grüner Veltliner 2019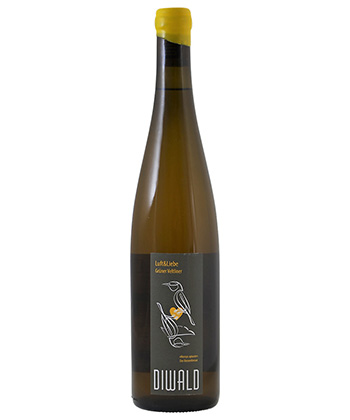 In 1972 Hans and Paula Diwald bought the farm they had been a part of growing up in the '60s in what is now the Wagram wine region of Austria between Kremstal and Vienna on the left bank of the mighty Danube. Back then there was no organic certification but they began converting to sustainable agriculture immediately upon purchase. Today, they are seen as pioneers in the region focusing mostly on Riesling and Grüner Veltliner (along with some lesser-known native grapes). In 2006, Martin Diwald joined the estate carrying on the organic tradition. Their attention to detail comes through in this Grüner that will blow your mind. It's well aged with a pleasant nose with aromas of bruised fruit and grilled bananas. Slight oxidation on the palate brings a complex depth, which is bursting with waxy texture and balance. There is a welcome savory herb vibe that holds up the aging fruit. At this price go for the case buy and experience its evolution a little more as you enjoy.
Average Price: $25
Rating: 94
Weingut Waldschütz Grüner Veltliner Kamptal 2021
The Kamptal region in Austria is all about Grüner Veltliner. Yes, they have Sauvignon Blanc and Riesling, but it's the Grüner that has thrived here for generations. Speaking of generations, the Waldschütz winery has been making wine here for four. Today Reinhard and his son Markus are stewards of the family business. This Grüner is a great testament to their craft, with an engaging nose that's almost creamy with beeswax, sliced pears, and some gorgeous floral notes. The palate is soft and calm with depth and active acidity that doesn't interrupt the depth of the wine, but keeps it very balanced.
Average Price: $25
Rating: 90
Best Grüner Veltliners from Outside of Austria
Count Karolyi Grüner Veltliner 2021
Upon taking over the family business founded by his father, Dr. Herold Binderer, in 1951, Peter Binderer decided to buy a winery in the north of Hungary and build one in the south. This was soon after the "Iron Curtain" fell and the region was full of possibilities. He linked up with a Hungarian aristocrat on the business side and was able to produce his first white wine in 1998. Grüner Veltliner was the focus and also happened to be his partner Count Lazlo Károlyi's favorite wine. So much so that he gave his name to the winery. Since then, they have been making Grüner in the Tolna subregion of the larger southern Pannon wine region. I think the count would approve of this bottle. It has a waxy, aloe nose with some lemon and a dose of pear. It is soft and rich, with aromas carrying over from the nose to the palate, with a slight additional musky note. Everything about this wine is very cool.
Average Price: $12
Rating: 92
One Woman Grüner Veltliner 2020
Meet Claudia Purita. She grew up in Calabria, on the southern tip of Italy, working at her family's farm and learning about agriculture at her father's side. She ended up on Long Island and dove into the restaurant world for several years until she was called back to her roots. She purchased an old potato and melon field across from her house in 2001 and has since meticulously, and mostly singularly, planted her vineyard. She labors day in and day out, tending to her vineyards and making wine in the facility she built on the land. Even though she does have some help, it's really a one-woman operation, hence the name. She is making some of the most exciting wines on Long Island and is part of a new generation of winemakers listening to the land and making wines that the soil allows to thrive. This is a current vintage of her Grüner Veltliner, with a neutral nose and some waxy fruit aromas that are subtle — Grüner loves being subtle. The palate has zesty lemon and pepper notes with active acidity dancing around. It's so damn refreshing, and here's hoping L.I. follows her lead, because this grape thrives here.
Average Price: $22
Rating: 90
Blenheim Vineyards Grüner Veltliner 2021
I've said it before and I'll say it again — keep your eyes on Virginia. It's no longer an up-and- coming wine region. It is here. And Kirsty Harmon of Blenheim Vineyards is one of the forces making the commonwealth a true wine destination. What is exciting about this region is that wine growers are listening to the soil and planting what works. There are some really interesting varieties thriving in Virginia, and Grüner Veltliner is one of the most promising (along with Petit Manseng). Blenheim's Grüner shows why this variety deserves some attention here. It has a wonderfully balanced nose with ripe pear and apple notes and the slightest hint of citrus and pepper. The palate is calm with deep fruit due to its medium acidity. Get thee to Virginia!
Average Price: $23
Rating: 92
Aurora Cellars Grüner Veltliner 2021
Siblings Sam and Taylor Simpson discovered this property and knew right away it was a viticultural gemstone. Up here on the Leelanau Peninsula of northern Michigan, where winters are hefty and long, they concentrate on making high-quality wine from cool-climate grapes. They say they focus mostly on reds, but this Grüner is really great, giving us an idea of what this Austrian native, cool-climate variety can do here. And it's awesome. It's angular and lean on the nose with some apricot or mango aromas. The mouthfeel is well balanced, with soft fruit and calm acidity. The texture you get on the palate is wonderful.
Average Price: $24
Rating: 90
Le Doubblé Troubblé Pear Blossom Vineyard Grüner Veltliner 2022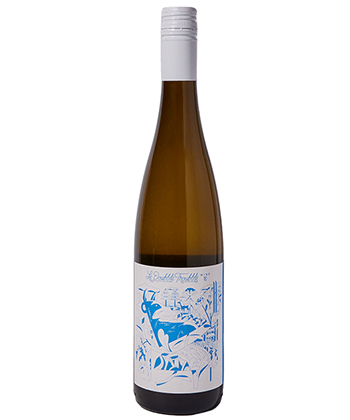 Chris is from Beantown and McIntosh is from upstate New York and both dudes have a love for deep powder. Long days on the slopes and long nights around tables with friends and a lot of wine sparked even longer discussions about the future and what these two BFFs wanted to do. They decided it was wine and packed up for Oregon. That was fun. Then they finally settled in where they are today — Washington's new-ish Columbia Gorge AVA where great wine is grown and powder is within reach. This venture has produced this amazing bottle of Grüner that would pair well with any mountaintop in peak ski season. It has wet-rock minerality with some quiet apples and peppery lemon aromas. The acidity is wildly active with round, juicy fruit and some waxy vibes. All this wrapped up in a palate with a firm grip and good texture. Very awesome wine.
Average Price: $25
Rating: 92
Ribbon Ridge Winery Ridgecrest Estate Grüner Veltliner 2022
Oregon's wine history began in the 1960s but really started gaining popularity after the 2004 movie "Sideways," due to the increased demand for Pinot Noir. But between the '60s and the movie, winemakers were building something special, a national focus on the Pinot Noir grape and the many terroirs of the Willamette Valley. Today the state has come a long way and Pinot is not the only thing happening here. What's exciting is to see high-acid, cool-climate white wine varieties thriving in this region as well. Ribbon Ridge Winery has taken on the challenge and won. This Grüner Veltliner has a mineral-driven nose with ripe pear fruit. The palate is lean, quenching, and textured with subtle notes of what you get on the nose. This is a very skillfully made New World Grüner.
Average Price: $27
Rating: 90
Talley Vineyards Grüner Veltliner 2022
Oliver Talley established his vineyard here on the San Luis Obispo Coast south of Paso Robles in 1948. His family continued to farm the land and make wine, but it wasn't until 1986 that they released their first Pinot Noir and Chardonnay, the first of these varieties in the region. Today the family still owns the winery and has expanded into other vineyard plots and established a tasting room in 2002. They have also expanded beyond their initial wine offerings, and that's a good thing. Cool-climate Grüner Veltliner in Southern California? YEP! It has pleasant waxy, tart fruit on the nose with some lemon zest and a hint of honey. The palate is so well balanced with a calm acidity showing more depth than usual with this grape. Welcome to the Central Coast, Grüner!
Average Price: $34
Rating: 90
One Woman Estate Reserve Grüner Veltliner 2018
In addition to making Grüner Veltliner from Long Island that shines in its youth, winemaker Claudia Purita is also showing how well this variety can age. This wine from the 2018 vintage has welcoming tertiary aromas (aromas that develop from aging wine) of bruised fruit and hints of caramel and ginger. The palate is rich with great acidity, and carries over the aromas from the nose. It is aging so well and showing 100 percent proof that Long Island has a new superstar variety.
Average Price: $38
Rating: 92
FAQs
Where is Grüner Veltliner From?
The name Grüner Veltliner directly translates to "green grape from the village of Veltlin in the Tirol," a state in western Austria. The grape is widely considered native to Austria, and this is also where the variety thrives. One out of every three vines planted in Austria is Grüner Veltliner, and its popularity in this region has made the grape synonymous with Austria itself.
Do Countries Outside of Austria Make Good Grüner Veltliner Wines?
While Austria is Grüner's home, there are a lot of great examples coming out of other regions, including the countries surrounding Austria as well as some from the New World. Delicious and unique expressions of Grüner Veltliner can be found from Hungary, the Czech Republic, Northern Italy, New Zealand, Oregon, California, and even Long Island.
VinePair's Tasting Methodology
Throughout the year, VinePair conducts numerous tastings for our popular Buy This Booze column, and wine and spirits reviews. Our mission is to provide a clear, reliable source of information for drinkers, providing an overview applicable to day-to-day buying and drinking.
Tastings are not typically conducted blind. In alignment with our reviews mission, we believe in purposefully tasting all products as our readers typically would, with full knowledge of the producer, the region, and — importantly — the price.