People have been making beer on earth for over 7,000 years. In that time, we've tinkered, toyed and perfected recipes, creating the modern beer culture we know today. And while there are now thousands of breweries to choose from, with new ones opening almost every single day, some breweries across the world have truly stood the test of time, managing through all odds to stay open, and continuing to produce the iconic beers they've become known for. Paying these breweries a visit or simply sampling their brews in the comfort of your own home is like taking a step back in time to drink the same beers people consumed hundreds of years prior. So hop in our Delorean and explore 12 of the oldest breweries in the world.
Weihenstephan Brewery – Weihenstephan, Germany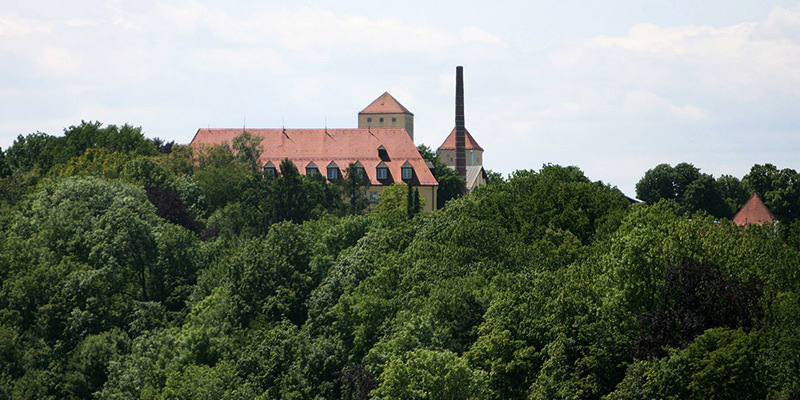 The Weihenstephan Brewery began brewing beer in 1040, and is widely regarded as the oldest brewery in the world – though the nearby Waltenburg started brewing only ten years later and often disputes the claim. Just thinking about the fact that this brewery has been brewing beer for almost one thousand years is mind blowing. The beer they make is a Hefeweizen, or wheat beer, and it is mighty delicious.
Weltenburg Abbey Brewery – Kelheim, Germany
As we stated above, this abbey brewery started brewing beer just ten years after their neighbors Weihenstephan. The brewery has won much praise for their Dunkel Lager, which they claim is the world's oldest dark beer, and age hasn't prevented this beer from still winning modern awards, including gold in the World Beer Cup, which they most recently won in 2012.
Don't Miss A Drop
Get the latest in beer, wine, and cocktail culture sent straight to your inbox.
Yuengling – Pottsville, PA
Sure many European breweries have Yuengling beat by hundreds of years, but it still can claim to be the oldest brewery in America, having started first brewing in 1829. Owned by the Yuengling family – who were German immigrants – the brewery has remained in family hands to this day, making it not only the oldest brewery in America, but the largest privately owned brewery as well.
Hubertus Brewery – Laa an der Thaya, Austria
The stag on the label for this beer is there due to a pretty trippy story. A medieval Bishop, Saint Hubert, claims to have seen a vision of a stag with a cross nestled in his antlers, which Hubert believes he was shown because he had a tendency to neglect his Christian duties in favor of hunting. From that day forth, he gave up the hunt in favor of saintly duties. It's from Saint Hubert that the brewery takes its name, and they've been brewing beer here since 1454.
Smithwick's Brewery – Kilkenny, Ireland
Ireland's oldest brewery, Smithwick's has been brewing beer since 1710. While it may not be the most iconic beer of Ireland – that label goes to Guinness, who's only 49 years younger – their strong ale is a must have beverage any time you visit Ireland.
Bolten Brewery – Korschenbroich, Germany
Another German brewery on this list means another Brewery formed well before America was even discovered. At Bolten they've been brewing their Altbier since 1266.
Molson Brewing – Montreal, Canada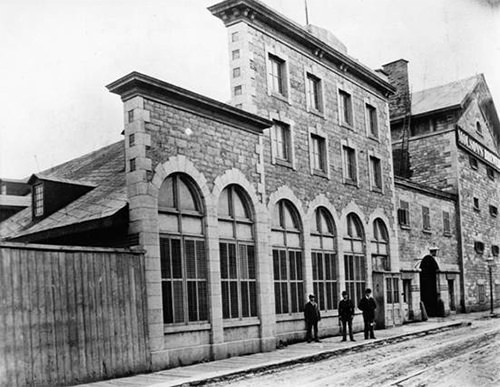 Not only is Molson the oldest brewery in Canada, it's also the oldest Brewery in North America. Founded in 1786, it's still one of Canada's most popular beers.
Grolsch Brewery – Groenlo, Netherlands
Grolsch sells their beer in one of the most iconic bottles in the entire beer world – coveted by many homebrewers as a bottle that can be used again and again for their own brews. But it's not just the bottle people love, the beer is pretty good too, and it's been brewed since 1615.
Victoria (Compañía Toluca y México) – Mexico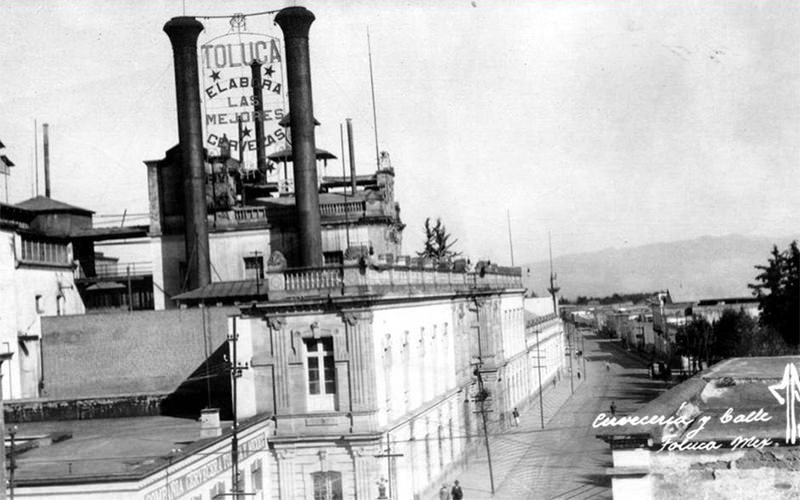 One of the most popular beers in mexico, this Vienna style lager has been brewed since 1865, but unlike Corona or Negro Modelo, it's been relatively unknown to Americans and that's because it was never exported. But starting in 2010, the beer has made its way outside of Mexico, and Americans are taking notice.
Stiegl Brewery – Salzburg, Austria
Brewed since 1492, yep the same year Columbus set sail, this was the favorite beer of Mozart. Enough said.
Three Tuns Brewery – Shropshire, England
While this might not be the oldest brewery in Europe, we know the English love their laws, which means they love claiming Three Tuns as the oldest licensed brewery. Founded in 1642, the brewery makes 6 beers, all at very small production. So you'll have to head to Shropshire to sample them.
Stepan Razin Brewery – St. Petersburg, Russia
No other brewery in Russia is as old as Stepan Razin, which was founded in 1795. And if you visit the Brewery, you'll find the main attraction isn't the beer, but the breweries hilarious history museum, which is probably even funnier after consuming a beer or two.
Pin This…