It's officially the weekend before Valentine's Day, and you know what that means. Those of us lucky enough to have found our special someone will most likely be getting a little bit busy in the bedroom. From newfound partners to longtime lovers, everyone loves a little spice in the bedroom every once in awhile. When better to turn up the heat than this cold, wintery, Valentine's Day weekend? We've gathered nine of our favorite cocktail recipes that incorporate aphrodisiac ingredients to heighten the heat this weekend. Simply stir, sip, and get to shaking with these nine sexy cocktails to crank up the mood.
Aphrodisiac Ingredient: Egg Yolk
Egg yolks have been considered a stimulant since ancient times. Why? Their significant amounts of protein and cholesterol have been known to boost testosterone and energy. Shake up this delicious cocktail for a pre-bedroom boost.
Aphrodisiac Ingredient: Thai Chili
Thai chilis are one of the strongest aphrodisiacs out there, thanks to their high amount of capsaicin. Capsaicin causes increased circulation, allowing your blood to flow faster and stronger, stimulating your body. Crushing one of these drinks is sure to get you in the mood.
Don't Miss A Drop
Get the latest in beer, wine, and cocktail culture sent straight to your inbox.
Aphrodisiac Ingredient: Ginseng
Ginseng has been known to help with erectile dysfunction, as well as improve arousal in women. Stir up one of these drinks for a spicy sipper — and an even spicier night after.
Aphrodisiac Ingredient: Cacao Nibs
Cacao nibs contain anandamide, which is choc-full of antioxidants to bump up your libido. Cacao nibs also contain phenylethylamine, a.k.a. the "love chemical." Added bonus that this cocktail is downright delicious.
Aphrodisiac Ingredient: Honey
The high vitamin B content in honey has been said to trigger testosterone production and lead to arousal. Plus, this cordial will keep well in the fridge for up to three months. Continued use post-Valentine's Day weekend recommended.
Aphrodisiac Ingredient: Cinnamon
Cinnamon is known for heating up the body, causing sexual libido to kick into overdrive. This savory spice also contains various antioxidant properties. Try this spicy, cinnamon-infused cocktail for a cinn-fully delectable drink.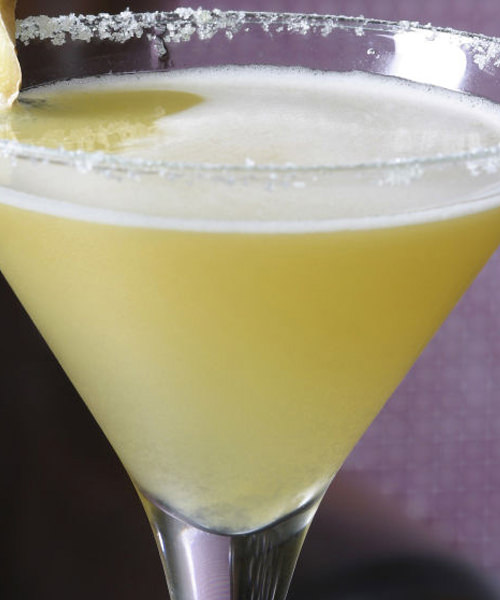 Aphrodisiac Ingredient: Ginger
Like chilis, ginger has been known to increase the heat in the body, as well as heighten heart rate. Plus, the potent aromas of ginger are said to stimulate arousal as well. Sip this sweetly spicy cocktail for a promising night in the bedroom.
Aphrodisiac Ingredient: Nutmeg
In India, nutmeg was used in the past as a treatment for low libido in men. The sexy spice raises body heat, sweetens breath, and acts as an all-around stimulant. Sip this Brandy Alexander to add some sweet spiciness to your evening.
Muscadet

Aphrodisiac Ingredient: Oysters
While not necessarily a cocktail, how could we not include oysters on the list? Oysters are one of the greatest aphrodisiacs in the world, thanks to their high zinc content. It's also been said that the amino acids in oysters stimulate sex hormones. Muscadet and oysters are a quintessentially classic pairing; put the two together for a mouthwatering aperitif and exciting evening ahead.