Craft beer is revolutionary. The industry has created international movements and launched more than 6,000 breweries across the United States.
Unfortunately, its success has enabled certain enthusiasts to take what is an inarguably wonderful thing and turn it into grounds on which to proselytize and ruin everyone else's good time.
Here are some of the craft beer obsessives who might drive you to drink.
Don't Miss A Drop
Get the latest in beer, wine, and cocktail culture sent straight to your inbox.
The Untappd Addict
The beer geek who would rather have a sip of four limited releases than take the time to actually enjoy one of them; anyone who actually gets a dopamine release from all the Untappd "badges," as if you deserve a reward for your flighty drinking habits.
The Countdown King
Yes, there is an optimal time in which to consume all beers, and yes, freshness is important, particularly with certain styles. But if you're railing on someone who is trying to enjoy their six-month-old IPA, you're missing the point.
The Shelfie Hater
Craft beer is increasingly accessible and that's too bad because some people hate joy.
The Line Junkie
Sometimes the journey is the destination. Other times you're missing the birth of your child because you stood on a Brooklyn sidewalk for seven hours.
(To quote the good people of Paste, "If you're a beer tourist who is paying a drug addict a pittance to stand in line overnight for you so you can sell a bottle of imperial stout on eBay, then you are officially the worst kind of beer geek there is.")
The Relentless Instagrammer
"Hey, can I have a …" #beer #beergeek #lovebeer #beernerd #drinkcraft #doyouhaveachargericanuse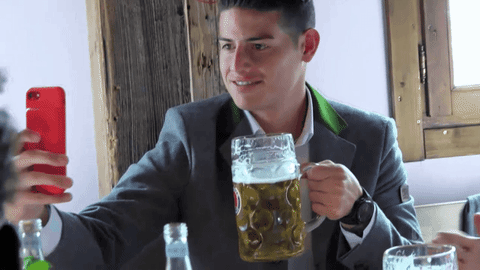 The Mansplainer
You work at a brewery and homebrew? That's cool. I've never tried brewing myself, but let me tell you why your last saison didn't work out.
The Self-Proclaimed Beer Nerd Who's Never Had Anything but NEIPAs
This is the same person giving IPAs low ratings on Untappd because they're "bitter." Brah. IPAs ARE SUPPOSED TO BE BITTER.
The One-Upper
Oh, you've tried Heady Topper? Have you tried Focal Banger? I'm so over that, man. I just traded all my Alchemist for every Trillium brewed in the last five seconds. Have you tried Tree House's new DDH DIPA with lactose, oats, and baby tears? Me and my buddies waited three days for a sample pour. It was amazing. Yo, are you on Untappd?
The Indie-or-Die Drinker
Supporting independent brewers is fantastic, but no one invited your soapbox to the party. Even craft brewers enjoy a macro beer when the time is right.