Mother's Day is just around the corner, and we're gearing up to toast to the most important women in our lives. Bringing a bottle of sparkling wine to a Sunday afternoon celebration is almost mandatory in our book. But choosing one can be a daunting task. To help you out, we've compiled a list of seven wines to toast your mother with, no matter what your situation may be. Check the list below to see which bottle fits your festivities best!
If you've been good all year..
Château de Brézé Crémant de Loire Rosé NV
This méthode champenoise style sparkling hails from the Loire Valley, located in northwestern France. The wine is composed of 100 percent Cabernet Franc, made in the méthode champenoise. Elegant and extremely mineral driven, this wine is almost too easy to sip on a Sunday afternoon… Average Price: $21
If you've been bad…
A.R. Lenoble 'Cuvée Intense' Brut NV
Because a little Champagne goes a long way… especially when it's as good as A.R. Lenoble's Brut NV. This extremely well-balanced cuvée, composed of 30 percent Chardonnay, 35 percent Pinot Noir, and 35 percent Pinot Meunier, presents ample fruit-forwardness while remaining delicately creamy. Average price: $46
Don't Miss A Drop
Get the latest in beer, wine, and cocktail culture sent straight to your inbox.
If you've been really bad…
Taittinger Prelude Grands Crus NV
Because seriously, anything you might have done (or not done…) is totally forgivable when Grands Crus Champagne comes into the picture. Bright acidity and light toasty notes make this one to savor (or lay down for a few years and revisit on a future Mother's Day!). Average price: $82
If you just graduated college…
Bisol Crede Brut Prosecco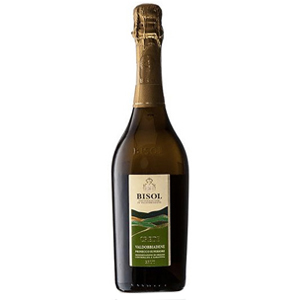 We get it — you're broke. But that doesn't mean your Mother's Day toast has to be suffer! Grab a bottle of this Prosecco; made in the méthode champenoise, its textured palate and finer bubbles make it a whole different ballpark than your usual brunch mixer. Average price: $21
If you forgot to call…
Thienot Brut Champagne NV
Nothing says "I'm sorry" like a bottle of Champagne! This Chardonnay-dominant blend oozes flavors of citrus and biscuit. Creamy texture and fine bubbles will make your mom completely disregard the fact that you forgot to call! Average price: $44
If you like to veer off the beaten path…
Donkey & Goat "Lily's Cuvée" Pét-Nat 2015
Check out this mouthwatering Pét-Nat style of sparkling, one of the lesser-known methods for producing sparkling wine. The method, which involves bottling a wine prior to the completion of fermentation, traps carbon dioxide and produces a slightly fizzy, effervescent final product. "Lily's Cuvée" is a mouthwatering Chardonnay-based wine from the Anderson Valley, made entirely natural, without the use of additives, fining, or filtering. Average price: $40
If your Mom loves wine…
Hild Mosel Elbling Brut Sekt NV
Believe it or not, Germany is one of the largest sparkling wine-producing countries in the world, though most of it is unfortunately consumed domestically. For the mom who loves wine, this nerdy German sparkling is a hit. Made in the méthode champenoise, followed by stainless steel aging, with nine months on its lees. Juicy fruit forwardness and bright acidity make this wine a crowd pleaser. Average price: $19