Despite what some people may say, wine is a grocery, thus it is acceptable to grab a bottle or four when stocking the rest of your pantry. A lot can happen when shopping for that perfect bottle of wine, and we decided there was only one group of people to properly grasp the battlefield we know as the supermarket.
The Desperate Housewives themselves.
It's been a horribly long day.
Don't Miss A Drop
Get the latest in beer, wine, and cocktail culture sent straight to your inbox.
And by long, we mean it's 10:30 in the morning.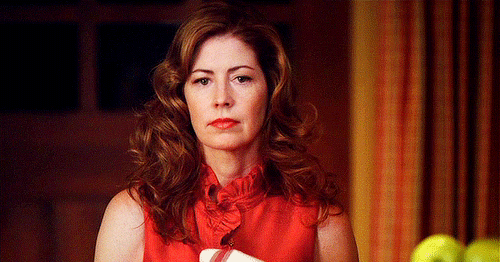 You check your wine stockpile and realize it's completely empty
.

However, you refuse to wallow in your sorrow.
It's time to go to the store.
You're shopping, going down the aisles grabbing the usual stuff. Avocados and whatever else.
But there is one aisle you can't skip. Lucky aisle 13 – The wine aisle.
You stroll by the boxes you slapped in college. Don't worry, we're passed that.
You look up at the shelf and see the really pricey stuff, but let's be real, it's Tuesday and we don't really need to spend more than $30.
You walk past two suburban moms and grab your favorite bottle of Rosé. It's summer after all and this specific bottle has always been there for you.
But suddenly, as you place the bottle in your cart you hear those two women gossiping about wine.
Then you realize, THEY AREN'T JUST GOSSIPING ABOUT ANY WINE. THEY ARE GOSSIPING ABOUT YOUR WINE!
THEY ARE SAYING HORRIBLE THINGS ABOUT YOUR FAVORITE BOTTLE OF ROSÉ.
Your eyes flare at the women who dare to try your life.
They look at the floor as they can easily feel the fire burning inside you from just a few feet away. Just as you pivot your body to engage in conflict, you remember…
Instead of taking care of business, you grab all of the bottles on the shelf just so they can't enjoy your favorite vino. You deserve it more anyway.
Time to checkout. You approach the counter and do the short prayer that the credit gods will grace you with money for this now slightly-excessive, but slightly-necessary purchase.
Not only does your card go through, you were also within your budget, AND the cashier said based on you stocking up, she's going to try the wine you love because of your passion.
Sharing the love of wine – nothing else could be better.
Well…maybe it could be a little better.
Cheers to desperate adventures.