While Etna Rossos are generally light in color, they punch above their weight class in intensity. The denomination refers to red wines from Sicily's Mount Etna, made primarily from the Nerello Mascalese grape grown in volcanic soils mostly on the mountain's northern slopes.
The wines have been getting increasing attention in recent years — more producers have planted vineyards on the mountain — and have become almost as well known as wines made from Sicily's ubiquitous Nero d'Avola variety. For me, they are the red stars of Sicily.
Etna Rossos tend to be earthy and tannic and can benefit from bottle age and decanting, which softens the tannic chewiness and lets the fruit, mainly red berry notes, emerge (provided there isn't too much oak).
Don't Miss A Drop
Get the latest in beer, wine, and cocktail culture sent straight to your inbox.
When considering the wines, I tend to agree with Jamie Wolff, a partner at New York's Chambers Street Wines. "I'm in search of an expression, first, of the terroir, which is volcanic, so there's a very distinctive mineral character," he tells VinePair. "Not too heavy, and not oaked, or very minimally expressing oak because the Etna grapes are ones in which oak becomes like a blanket and tends to suffocate the expression of the fruit."
While we think of Sicily as a hot, Mediterranean region, Etna Rossos are actually cooler-climate wines — it gets pretty chilly around Mount Etna, and harvest often extends well into the fall. This gives the wines their ample acidity. They come into their own with food and are wonderful with roasted or grilled meats as well as robust vegetarian dishes.
Here are six Etna Rossos to try:
Benanti Etna Rosso 2020
Lots of earth and firm tannins support bright red and dark fruit tastes, a black tea note, and herbs. The wine is moderately tannic and the fruit emerges as the wine opens up. One of the better values in Etna Rosso.
Price: $26
Buy This Wine
Vino di Anna Vin Rosso 'Palmentino' 2020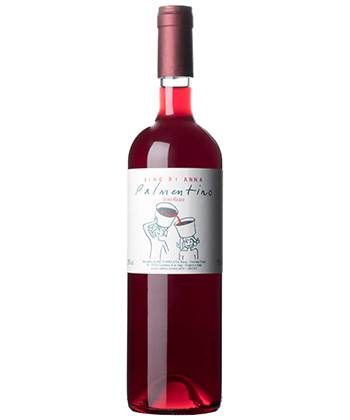 The fruit is the star in this delicious wine that bursts with ripe strawberry and red cherry flavors, along with meat and earth notes. It's moderately tannic with refreshing acidity. You'll notice a slight spritz at first, but it subsides as you swirl the wine in the glass. Though it's mainly made from Nerello Mascalese, it's labeled "Vin Rosso," because there are small amounts of other grapes in the blend.
Price: $27
Buy This Wine
Tenuta di Fessina 'Erse' Etna Rosso 2020
Robust and moderately tannic, with subtle strawberry, raspberry, and blueberry tastes, along with earth, green tea, and cinnamon notes, the latter reminding me of those "Red Hots" candies we ate as kids, though far more subtle here.
Price: $27
Buy This Wine
Pietradolce Contrada Santo Spirito Etna Rosso 2018
A delicious single-vineyard wine with overripe red fruit notes — strawberry, raspberry, and cherry — and hints of cedar, tobacco, and forest floor. There's a nice balance of fruit and earth notes, and fine tannins give it elegance. The vines are located at about 3,000 feet.
Price: $48
Buy This Wine
Tenuta di Fessina 'Musmeci' Etna Rosso Riserva 2016
Dark fruit notes — blackberry, black plum, tart blueberry — form the core of this stellar wine that shows secondary notes of earth and meat. Firm tannins and good acidity complete the picture. Try it with more robust dishes like meat sauces and ragus.
Price: $50
Buy This Wine
Tenuta Tascante Contrada Sciaranuova Etna Rosso 2019
A wonderfully complex and polished wine that is worth the price if you want to splurge. Ripe red fruit flavors along with meat, earth, subtle wood, and touches of menthol and cumin.
Price: $69
Buy This Wine
Next up: Bourgogne Aligotés from France