Prosecco is a big part of our American wine drinking culture these days. It's been here for quite some time, but only in the last decade or so have we come to embrace this northern Italian bubbly. Whether it's casual bottles from the larger Prosecco DOC or more focused offerings from the smaller Conegliano Valdobbiadene DOCG (a UNESCO World Heritage Site), we are enjoying them for brunch, lunch, dinner, or just 'cause.
And since 2020, the region has entered a new pink category into the mix. With the addition of Pinot Noir (Pinot Nero in Italian) to Glera (the Prosecco grape), a new fruit-forward depth can be achieved.
We love Prosecco for its soft bubbles (it has lower atmospheres of pressure than Champagne) and reasonable price point. We love it for its bright, lively, and laid-back personality (much like the wonderful people of the region it calls home). Ready for each and every drinking occasion this year may throw your way, here are 20 of the best Prosecco brands to drink in 2023.
Table Of Contents
Best Overall Prosecco
Maresina Prosecco
Lean and balanced with aromas of jasmine, this Prosecco offers a nice minerality that runs through the glass. The palate is full of ripe fruit and even bubbles with a tasty saline quality.
Average price: $19
Rating: 89
Indigenous Selections Prosecco Brut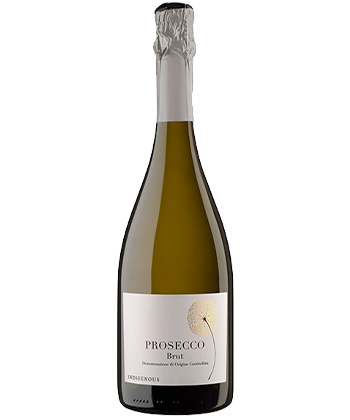 A balanced wine with tart fruit, Indigenous Selections' Brut Prosecco offers a focused ripeness that promotes aromas of pears and honey, both lifted by active bubbles. It's a very buoyant and expressive wine.
Average price: $17
Rating: 88
Zardetto 'Z' Prosecco Brut
A pop of fruit carries through to the palate. This wine has a grippy mouthfeel under those bubbles, making for a very lively sip.
Average price: $17
Rating: 88
Umberto Bortolotti Dry Valdobbiadene Prosecco Superiore DOCG
This is a great example of the focus in the Valdobbiadene DOCG. Chalky pear notes hit the nose followed by a hint of white flowers. The bubbles are lazy, letting you enjoy the fruit that is balanced by wonderful minerality.
Average price: $20
Rating: 91
Montinore Vivacé Prosecco D.O.C.
For an American brand dipping its toes in an Italian DOC, this bottle is just great. It is a standard-bearer for this style of wine. The fruit is so earthy, and the nose wafts with honey and orchard fruit. The palate is just pure balance, with grippy fruit and playful bubbles. It's exclusively DTC but so worth the online time.
Average price: $25
Rating: 93
Bianca Vigna Prosecco Brut
Focused with chalky hints of pears and good minerality running through, the palate on this sparkler shows very balanced fruit and a refreshing mouthfeel and grippy bubbles. This is an excellent example of DOC Prosecco.
Average price: $17
Rating: 89
Riondo Prosecco
Solid. Just straight-up solid. It's not complex and has a casual, easy-drinking vibe. The fruit is balanced if not very expressive, and that's OK. Everything is in its right place, making this ideal for a brunch companion or welcome drink.
Average price: $15
Rating: 88
Ca' Furlan Cuvee Beatrice Prosecco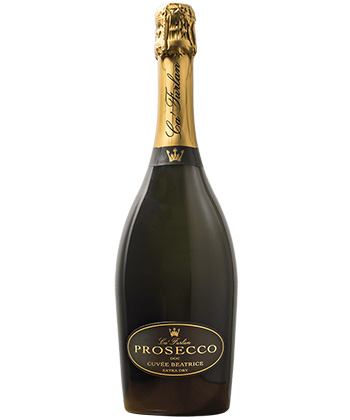 For the price, this wine is a damn success. It hits all the right notes for a DOC Prosecco. The nose has slight floral aromas with a hint of poached apples. The palate is very refreshing, with casual bubbles and great balanced fruit. You could trick some folks into thinking it costs more.
Average price: $12
Rating: 92
La Marca Prosecco
This is a solid Prosecco with a sharp-ish nose that calms on the palate. At first, the very ripe notes of pear are front and center, but as the bubbles settle, so does the fruit. The palate is alive with persistent bubbles and a slight sugary pop among the juiciness. This Prosecco has a personality.
Average price: $17
Rating: 89
Mionetto Prosecco di Treviso Brut
At this price, it's hard to find a better value than Mionetto. The nose is filled with minerals and calm, crisp apple. The palate is refreshing with a slight saline quality that balances the mild yet expressive fruit. A good one to have around.
Average price: $14
Rating: 89
Risata Prosecco
The bubbles here are soft and comfy, and the nose offers some candied fruit aromas. The palate is also sweet but instead of fresh pear aromas, it's pear juice with a dollop of sugar. It would mix into a great Mimosa but would also work as a casual sipper.
Average price: $16
Rating: 88
Mionetto Prosecco Valdobbiadene Superiore DOCG
Nice and balanced with soft floral aromas, this wine offers a sweetness that is calm; not overwhelming. The bubbles are persistent and allow the aromas to peek through as you sip.
Average price: $16
Rating: 88
Francis Ford Coppola Diamond Collection Prosecco
This is a great, casual Prosecco. The nose is fun, with floral notes mingling with a bubblegum vibe. The bubbles are calm yet persistent, letting the aromas from the nose carry to the palate with an added pop of sugar. This is a crowd-pleaser for sure.
Average price: $11
Rating: 89
Josh Cellars Prosecco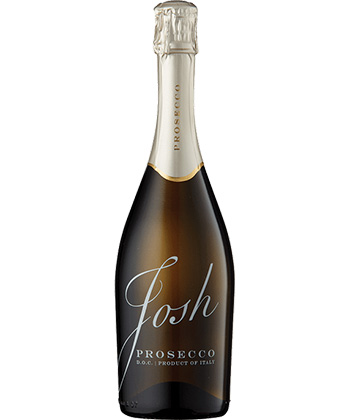 This year's offering from Josh Cellars has less depth and balance compared to last year's, but it still packs a punch. The fruit is ripe with a sharp, almost puckering feel. The bubbles are all up in your face and ready to party.
Average price: $15
Rating: 89
Ronco Belvedere Prosecco
A balanced Prosecco with deep fruit and a nice, earthy vibe, this is a wonderful example of how the Glera grape expresses itself. The depth is consistently refreshed, but soft yet persistent bubbles wind up to the top of the glass.
Average price: $20
Rating: 90
Bisol Desiderio 'Jeio' Brut
This is one of the most vibrant, crisp, and refreshing Proseccos out there. The fruit is ripe and focused with some pears and flowers for your nose. The palate shows all of these characteristics carrying over for a pure Glera experience.
Average price: $17
Rating: 92
Col Del Balt Valdobbiadene Prosecco Superiore Extra Dry
This is a wonderful DOCG Prosecco. It has very balanced fruit that intertwines with jasmine, green apple, and subtle herbal notes. The palate is elegant with soft, lazy bubbles winding to the top of the glass. It is a joy on the palate, and the balance is undeniable. Such a good wine.
Average price: $21
Rating: 93
Best Rosé Prosecco
Montinore Vivacé Prosecco Rosé
An American wine brand making Italian DOC wine is a vibe for sure, but whoever Montinore collaborated with is on point. This is a great Prosecco rosato with a deep, earthy nose and palate. The fruit is juicy with a little grip and the Pinot Noir and Glera work so well together, bringing punchiness calmed by great minerality.
Average price: $25
Rating: 92
Freixenet Prosecco Rosé
Here's a nice example of the newest official style of Prosecco: rosé. The Glera grape is beefed up with the addition of well-integrated Pinot Noir, giving the wine a refreshing, punchy feel. It even lingers a bit on the finish — good stuff.
Average price: $20
Rating: 89
La Marca Prosecco Rosé
This is your neighborhood Prosecco rosé. It's everywhere and easy to find. Herby strawberries and some earthiness cut through the depth of fruit. The soft bubbles maximize the fruit core making it a great wine for Rosé Mimosas.
Average price: $15
Rating: 88
FAQ
How much is a good bottle of Prosecco?
While Prosecco prices can range, we recommend one priced around at least $12.
Is Prosecco dry or sweet?
While often thought of as sweeter than Champagne, most Prosecco is dry or off-dry.
What does brut mean in Prosecco?
The term "brut" means that the Prosecco is very dry — or, in other words, that there is very little sugar left in the wine.
VinePair's Tasting Methodology: How We Rate
Throughout the year, VinePair conducts numerous tastings for our popular Buy This Booze column and wine and spirits reviews. Our mission is to offer a clear, reliable source of information for drinkers, providing an overview applicable to day-to-day buying and drinking.
In alignment with our reviews mission, we believe in purposefully tasting all products as our readers typically would, with full knowledge of the producer, the region, and — importantly — the price. Tastings are therefore not typically conducted blind.
For Buy This Booze roundups, we usually include a maximum of one expression per brand, though we do allow multiple products from the same production facility (i.e., released under different labels).
For this Prosecco roundup, we considered a number of different factors before finalizing the list. Our overall aim was to provide a complete overview of the growing landscape and to highlight bottles that are standouts in terms of profile, value, and price. We are confident that every bottle included in this final ranking delivers on flavor, balance, depth, and complexity for each of their respective price points.