Wine retailers working on commission will insist that price correlates with quality, but, the truth is, spending a little extra doesn't guarantee you'll end up with a better bottle of wine. In fact, if you know where to look, you can find considerable value in the $10 to $20 range.
To help you find the best value bottles, VinePair compiled a short list of widely available dry red wines from around the globe. After blind-tasting an expansive selection, we whittled it down to these 20 bottles. Our picks include aged, Old-World classics, emerging varietals with consistent value, and pioneering New-World producers, each at less than the price of two movie tickets (in New York at least).
Broken down by their country of origin, here is VinePair's list of 20 best wines under $20.
Table Of Contents
United States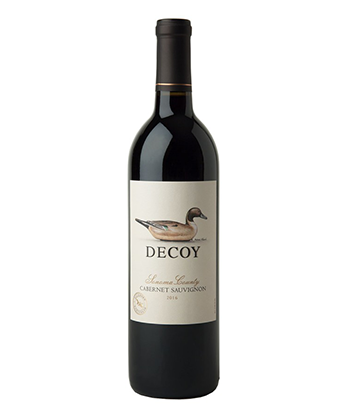 Part of California's Duckhorn wine group, Decoy offers great varietal and blended wines across its portfolio, which retails between $20 and $25. A ripe, fruity, and smooth-drinking wine with subtle oak influences, the 2016 Cabernet Sauvignon is exactly what we're looking for from this California variety. Price: $20
From Washington's critically acclaimed Chateau Ste. Michelle (also the state's oldest winemaking operation) comes this solid New World Cab. The wine's aromas are expressive and driven by ripe black-berry fruit. On the palate, there's more acidity than a classic Napa Cab, which makes for a refreshing, albeit full-bodied red. Price: $18
This rich and fruity wine hails from the Russian River Valley AVA in Sonoma County, one of America's leading appellations for Pinot Noir. Founder Rodney Strong was a pioneer in the region, and one of the first to plant this variety. While it's admittedly not for those who prefer Burgundian-style Pinots, this ripe, expressive wine is perfect for those looking to branch out past Cabernet Sauvignon and Merlot. Price: $18
This intriguing bottle contains a blend of one variety, Cabernet Sauvignon, grown across six distinct appellations. The skillfully composed blend has ripe blue- and black-fruit aromas mixed with vanilla oak and black pepper spice. The wine's velvety mouthfeel gives way to a long, fruity finish. Price: $17
France
A spicy, Syrah-driven blend backed up by Grenache and Mourvèdre, this is a great bottle to start exploring Rhône Valley reds. Hints of black pepper on the palate add a savory quality to an otherwise smooth, fruity blend. Price: $15
Merlot's dominance in this two-variety blend (completed with 25-percent Cabernet Sauvignon) makes for a supple, easy-drinking, and approachable Bordeaux. With fresh fruit notes and hints of earth, flowers, and dried herbs, this bottle is brimming with elegance and finesse. Price: $20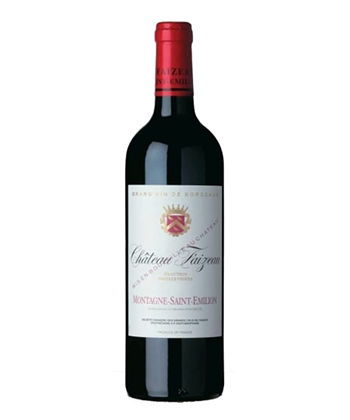 Château Faizeau produces consistently high-quality blends in Bordeaux's right-bank sub-appellation, Montagne-Saint-Émilion. This 2016 bottling is made up almost entirely of Merlot grapes, which give pleasantly ripe, jammy red-fruit aromas, and a medium-bodied, refreshing mouthfeel. Price: $18
Italy
Tuscan-based Antinori is one of Italy's largest wine producers, but don't let the quantity of its output trick you into thinking there's any sacrifice on quality. This non-traditional Tuscan blend combines French varieties Cabernet Sauvignon and Merlot with local staple Sangiovese. The result is a succulent and complex red blend that mixes dried fruit, earth, and mineral notes with juicy cherry and red-berry flavors. Price: $18
Not to be confused with regional wine Vino Nobile di Montepulciano, a Tuscan red made with Sangiovese, Montepulciano is a red variety commonly grown across central and southern Italy, most notably in the Abruzzo region. Its wines are bold, black-fruit driven, and refreshing — three characteristics this bottle offers in abundance. Price: $15
Though best known for its Amarone wines, Allegrini produces regional blends that fall outside local appellation guidelines and provide excellent value. A combination of Corvina and Rondinella, with a little bit of Sangiovese, this wine has ripe black fruit, vanilla, and mocha aromas, and plenty of fresh black cherries on the palate. Like all classic Italian reds, it pairs beautifully with food, particularly rich pastas and grilled red meats. Price: $17
If you aren't familiar with Sicilian red Nero d'Avola, you're missing out on a region and grape that offer consistent quality at affordable prices. Cusumano's 2017 vintage is a dark, full-bodied red, with firm tannins, refreshing acidity, and a lasting finish. And, at $12, it offers unparalleled value for money. Price: $12
Spain
One of the best things about buying Rioja is the opportunity to find aged wines at remarkably low prices. This seven-year-old Marques de Riscal Reserva 2012 spent a minimum of three years aging in the winery before bottling (one of which, at least, was in oak casks). The wine is drinking well really well now and showing some of the dried fruit and nutty complexity that develop with age. Price: $18
This family-owned winery was one of the first in the region to introduce French oak for aging and produces Tempranillo-driven red blends using grapes grown in the Rioja Alta and Rioja Alavesa subregions. This bottle is a balanced example of the fruitiness of Tempranillo, and the rich characteristics acquired by new-oak aging. Price: $12
Chile
Chile has a reputation for elegant, Old World-style Cabernet Sauvignons with affordable, New World price tags. Tarapaca's 2016 Gran Reserva is a great example of exactly that. It's a juicy red, rich with dark-berry fruits and earthy, dried herb notes. The wine's well-incorporated tannins mean that it's ready to drink right now — unlike Old World Cabs of a similar age. Price: $15
Another complex yet accessible Chilean Cab, the Errazuriz Max Reserva has a fine balance of fruit and savory flavors, and well-integrated oak notes. Its lively acidity keeps you coming back for more, and, at $17 a bottle, you can afford to pop open another as soon as you finish the first. Price: $17
Argentina
While we could have easily listed 20 great-value Mendoza Malbecs, this one comes from arguably the region's most important producer. Founded in 1902, and one of the pioneers of high-altitude grape growing, Catena Zapata's "Catena" Malbec shines with all the qualities that make the grape such a hit worldwide. It has ripe-red and black- fruit aromas, well-incorporated tannins balanced by generous acidity, and a juicy, lasting finish. Price: $20
Argentina's emerging Salta region takes high-altitude winemaking to the extreme. Grapes for this wine are grown at heights of nearly 6,000 feet above sea level. Though it's labeled Malbec, this blend also contains 10 percent Tannat grapes and 5 percent Petit Verdot. The addition of these varieties beefs up the wine and adds acidic structure. Price: $15
South Africa
This is an approachable, smooth-drinking red from a historic South African estate. It has inviting blueberry and vanilla aromas and soft, subtle tannins. Sure, Pinotage might be the nation's signature variety, but this Bordeaux blend shows where the true value is at. Price: $14
Australia
An entry-level offering from Australia's most notable winery, this wine showcases the country's distinctive practice of blending Cabernet Sauvignon and Shiraz. Thirty-five percent Cab Sauv provides solid structure, with smooth tannins and bracing acidity, while 65 percent Shiraz fills in the blanks with rich, ripe red fruit and brambly berries. Price: $13
The Robert Oatley Signature Cabernet Sauvignon is an elegant, Old World-style bargain that shows decades of aging potential. The wine is already full of fresh berries, herbs, and spice, but its firm structure and mouthwatering acidity mean it will get even better over time. Price: $17
FAQs
What is a dry red wine? (i.e. what does it mean)
A dry wine is a wine that has no residual sugar. Wines that aren't sweet are referred to as dry.
What are the best types of dry red wine?
Cabernet Sauvignon, Pinot Noir, and Merlot are some of the world's most popular dry red wines.