Whether you think of Riesling as overly sweet or aggressively acidic, the German-born white wine has a lot of misconceptions to overcome. Yes, there are plenty of unbalanced Rieslings out there, but there are also terroir-driven bottles being thoughtfully made worldwide, from France and Germany to Australia and the U.S.
Ready to rethink Riesling? We gathered a panel of loyalists and detractors to find bottles with widespread appeal. Here are nine Rieslings for people who have sworn off the stuff.
While some of our tasters found this bone-dry bottle "a little harsh," acid fiends will appreciate its bracingly tart, lemony palate. The floral notes on the nose are unmistakably Riesling-esque, but there is none of the honeyed sweetness or creamy texture many American drinkers associate with the variety. Serve it with oysters and salty snacks. Average price: $18.
A sweet nose reminiscent of Frosted Flakes gives way to a dry, balanced palate on this widely available bottle from Australia's Great Western region. "It's got a little bit of everything," one taster commented. Its accessibility and food-friendliness won over our panelists. Average price: $21.
Mouthwatering, but not screamingly acidic, this dry, single vineyard Riesling from South Australia reminded our tasters of a cheeseboard: It balances honey and fruit with salty funk. "The perfect combo," one taster said. Average price: $23.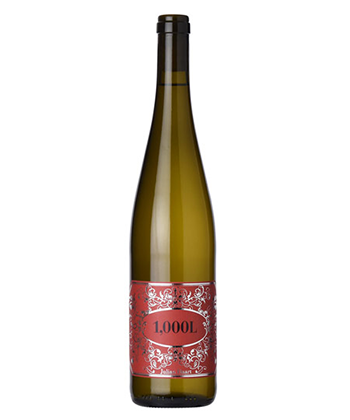 Fans of natural wine might like this savory variety from Mosel, Germany. Green herbs on the nose are followed by notes of chicken jus and half-fermented apples on the palate, giving it a funky, earthy quality. "If you served this with fried chicken in a Brooklyn restaurant people would lose their minds," one taster said. Average price: $22.
Can something smell sweet? The nose on this Riesling from France's Alsace region makes a strong argument for it, inviting comparisons to everything from Funfetti Betty Crocker cakes to Italian meringue. The medium-bodied palate combines acid up front with a balanced finish. It's an approachable wine with considerable value for money. Average price: $25.
Our hands-down favorite, this rich, nuanced wine has "a lot of dimensions to it." A well-priced Grand Cru from France's Alsace region, it encapsulates what is great about Riesling with none of the pratfalls. Its honeyed nose is followed by green, flinty flavors and impressive structure. ("It tastes… majestic," one taster commented.) It would be a fantastic aperitif wine, but could also stand up to heartier fare, like shellfish or summer soups. Average price: $29.
This Baden bottle demonstrates Riesling's stellar aging potential, and its capacity to produce site-specific wines at reasonable prices. "This is like a tailored suit, after you try on a bunch off the rack," commented one well-dressed taster. Sweeter than acid-driven Australian Rieslings, it nonetheless remains dry and balanced with dried apricots on the nose followed by a "silky" palate. Average price: $31.
"This is what people mean when they call wine 'racy,'" one of our tasters said upon sipping this California Riesling. Its acidity is bright but balanced by soft fruit and a funky nose. Its deliciously long finish impressed our panel, as did its aging potential. Average price: $37.
Bright and balanced, this Riesling comes from a leading American label. (Mosel-born Hermann J. Wiemer is credited with helping establish the wine industry in New York's Finger Lakes.) "It's just tasty," commented one of our tasters, while others praised its "creamy, custardy" texture. Average price: $39.