Golden ales, also known as blonde ales, are making a splash this summer. As more craft beer drinkers turn toward simpler pleasures, golden ales new and old are finding life everywhere from dive bars to boutique brewpubs. These sunny-hued brews are light, easy-drinking alternatives to hoppy IPAs and everyday lagers, landing somewhere in the middle flavor-wise with a hint of sweetness and squeeze of citrus you might not find in ales' bottom-fermented brethren.
The best of both worlds, and refreshingly uncerebral, golden ales are simple as can be. Sometimes that's all you need. Here are our 10 favorite golden ales, ranked, for summertime drinking.
Downingtown, Pa.
ABV: 5.2%
This summer classic combines Victory's German-inspired roots with an American palate. Light and crackery, thanks to Pilsner malts, with a hint of citrus from noble and American hops (Cascade, Citra, Tettnang, Simcoe), Summer Love is a seasonal we find ourselves reaching for every year.
Minneapolis and Brooklyn Center, Minn.
ABV: 5.1%
This year-round offering from Surly, brewed in collaboration with Minneapolis's legendary First Avenue rock venue, pours gold as a high-hat, with a bright white head. Lemon cake aroma sneaks into the nose, with the slightest bit of sweet citrus sneaking onto the palate. Some tasters found the bitter finish out of place for the style, while others found it pleasant, like white grapefruit.
Atlanta, Ga.
ABV: 4.8%
Despite the fact that this beer names itself after a decade-old joke that is definitely not funny anymore (sorry, guys), Monday Night's crack at a golden ale offers pleasantly green aromas "like a fragrant weed," one panelist mused, and fruity flavor that leaned a little sweet. One taster detected residual sugar but decided, "I'm okay with it."
Pawtucket, R.I. / Rochester, N.Y.
ABV: 4.2%
Don't be fooled by the lobster on the label: This golden ale dry-hopped with Citra hops is far from exotic, and intentionally so. Clear honey color and a lightly sweet aroma inspired one panelist to compare its aroma to pound cake. As another summed up, "it's the simple essence of beer: refreshing, simple, and tasty." "Not a conversation starter, but a conversation continuer," said another.
Charleston, S.C.
ABV: 5%
As the name suggests, this beer's beer Edmund's Oast playfully refers to as its "Ultra-Deluxe Premium Blonde Ale" takes cues from light lagers with its pale yellow color, fluffy white head, and dry and ultimately forgettable finish. "If you told me this was a High Life, I would believe you," one panelist admitted. This is a crowd pleaser for the crowd that's not full of beer geeks.
Atlanta, Ga.
ABV: 4.8%
This beer lands smack in the middle of our ranking, and appropriately so: Some thought its unusual hop combination (Summer, Rakau, Bravo) was subtle, while others found it harsh. Overall, the water cracker aroma and pronounced carbonation make this golden ale light and refreshing, "like a macro beer or bodega beer, but in a good way."
Kona, Hawaii
ABV: 4.4%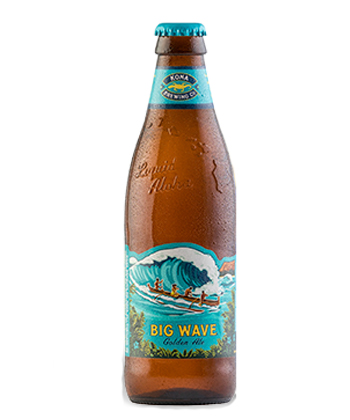 This golden ale brewed with Caramel malt and Galaxy and Citra hops is subtler than the sum of its parts. Light in color and body with a slight caramel-like sweetness and fruity aroma, the soft, crisp texture and fine carbonation made this one especially refreshing. "If I were in Hawaii and this was an option, I'd probably think it was delicious," one panelist said.
Boston, Mass., Cincinnati, Ohio, and Breinigsville, Pa.
ABV: 5%
Light amber, and topped with a head of eggshell white, this beer has more flavor than most of the others, with a sweet bread aroma ("like a fresh bagel," one panelist noted), and a bright, balancing bitterness. "I like this better than Boston Lager," another panelist noted. Don't tell Jim Koch.
Chico, Calif. and Asheville, N.C.
ABV: 4.8%
BFD, or "Beer for Drinking," is the golden ale for hop lovers. Its fluffy head springs forth fresh hop aroma, "like rubbing a freshly picked hop cone in your palms and smelling the powder," one panelist said. "That's f'in delicious," said another, "I think it would make a great campfire summer cookout beer." Only one way to find out.
Apecchio, Italy
ABV: 6%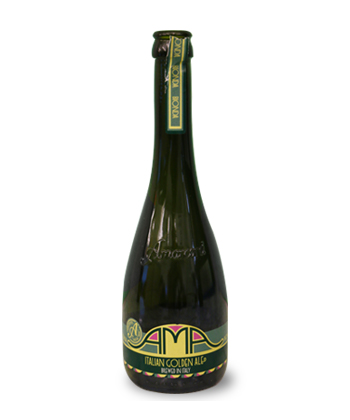 This beer is intrinsically superior to the others due to one key ingredient, and we're not talking about the orange blossom honey; we're talking about yeast. Although the beer made its way into our tasting as an "Italian golden ale," it's most definitely Belgian-style, which creates a completely different experience all around. Brightly effervescent and bursting with flavors of banana and pepper, this golden ale really shows you what yeast can do. As one taster noted, "it's a delicate treat among campfire beers."