In many ways Walla Walla, Wash., is like any small, upwardly mobile American community. The placid, easily walkable downtown has busy independent bookstores like Earthlight Books, which hosts beer tastings and highlights local artists. The patios of the streetside bars and restaurants are filled with smiling people wearing Patagonia fleeces and expensive sunglasses. You can buy artisanal goat's milk soap.
The tourist-filled streets of Walla Walla are a recent phenomenon, though, and one brought about explicitly by wine. While the area is still best known to people from the West Coast, it's becoming a notable region in American winemaking, with parallels that some winemakers, such as Steve Robertson of Delmas Wines, who learned to make wine in Napa Valley in the 1980s, say are strikingly similar to Napa before its winemaking boom in the '70s and '80s. Back then, says Robertson, Napa "looked very much and felt very much like Walla Walla does today."
It was winemakers like Robertson, Gary and Nancy Figgins of Leonetti Cellar, Jim McClellan and Herbert Hendricks of Seven Hills Winery, and Rick Small and Darcey Fugman-Small of Woodward Canyon Winery who pioneered winemaking in the area. The Figgins planted Walla Walla's very first vitis vinifera vines back in 1974, and with Leonetti Cellar, they officially established the region's first commercial winery in 1977. The Smalls planted Woodward Canyon's grapevines in 1978, and the winery was bonded in 1981.
Don't Miss A Drop
Get the latest in beer, wine, and cocktail culture sent straight to your inbox.
Some 40 years later their example has been followed by relative newcomers like Valdemar Estates, an extension of the 130-year-old Spanish company Bodegas Valdemar. The well-regarded Washington winery Force Majeure — whose estate vineyard is located in the Red Mountain American Viticultural Area (AVA) in the Yakima Valley — now also has vineyard space in The Rocks District of Walla Walla and in an area called The North Fork that's not an officially recognized sub-AVA. Smaller wineries like Prospice, which sources its grapes from local vineyards such as Seven Hills,  are another feature of the growing wine scene.
Lodging in the area is also seeing an expansion. The Finch, a newly renovated 80-room hotel, recently opened in downtown Walla Walla. Another arrival is The Barn B&B Walla Walla, a seven-suite bed-and-breakfast on the western side of the city that opened in April 2019. Anand Rao, who owns The Barn with his wife Naina, says they were drawn to the area both because of the wine scene and the incredible natural beauty. "When we bought the land in 2007, there were only about 23 wineries," he says. By the time The Barn opened there were more than 140. "We just saw a future for food and wine and tourism."
A Region on the Rise
One of the things that's so remarkable about Walla Walla is the fact that it's still a place where you can interact with the people who literally planted the first vines in the region — and learn what it was like back then in the late '70s and early '80s.
"Although Walla Walla was surely a diversified agricultural town, it was not a wine town," says Rick Small, who was born and raised in Walla Walla. He also emphasizes that the area isn't a typical farming community. "We have three colleges here, and people traveled," he says. "The people that farmed here and had businesses here were well educated. And because they traveled, they were much more open to other agricultural possibilities."
Officially recognized in February 1984, the Walla Walla AVA sits in eastern Washington and is a part of the much larger Columbia Valley AVA, a geographically massive area that comprises more than 99 percent of Washington's vineyard acreage. Walla Walla is in a remote corner, close enough to the Oregon border that part of the AVA actually extends beyond the state line.
Sennen David, the vice president of marketing and culture and beverage director for the Seattle-based Ethan Stowell Restaurants (ESR) group, says Walla Walla is "the spot that's the capital of the Washington wine industry." He describes current-day Walla Walla as being defined by its colleges and its wine, adding that "it would otherwise be such a sleepy area."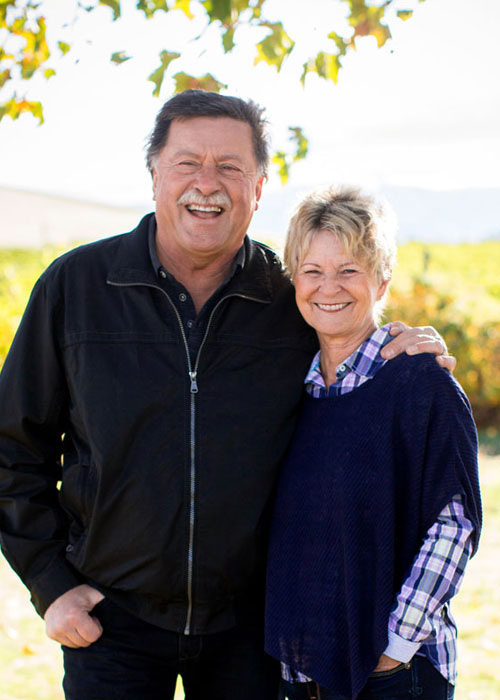 Walla Walla's rising prominence hasn't come easy, though. Casey McClellan, a native of Walla Walla and the general manager and winemaker of Seven Hills Winery, didn't expect to return to the town as an adult. "I didn't think I'd be back," he says.
Seven Hills was established by Casey's father Jim McClellan and his business partner Herbert Hendricks. The senior McClellan and Hendricks were both physicians who came from multi-generational Walla Walla farming families. Both knew they wanted to return to their family roots in agriculture, but also didn't want to raise wheat. They planted their grapevines in 1982, and when the winery officially opened in 1988, they became part of the first cohort of vintners in the region.
When Casey was growing up in Walla Walla, tasting rooms simply didn't exist. These days, the town attracts both national and international visitors — and talent — thanks to wineries like Seven Hills and the legacy started by the McClellan family and the region's other winemaking trailblazers. "I really didn't hesitate when it was time to come back," says Casey, who discussed the prospect with his wife. "We debated different places to move to, but you don't get a chance that often to help create an appellation."
Spearheading New Sub-Appellations
This same potential drew in Christophe Baron, the first international vintner in the region. His winery, Cayuse Vineyards, produces wine from grapes cultivated with 100 percent biodynamic farming methods. His critically acclaimed wines are sought after by many, and in 2018, he spoke about practicing biodynamic viticulture in Walla Walla to a packed room at Robert Parker's 40th anniversary conference.
Originally from Champagne, Baron was hoping to work in Oregon's Willamette Valley but took an internship in Walla Walla in 1993 when a friend working for Waterbrook Winery needed to leave his job early. "For a 23-year-old French man, there was not much action, not much going on," he says. "A handful of wineries, only a few restaurants, and the quality was not very high. There was no great food or fine dining back in the day."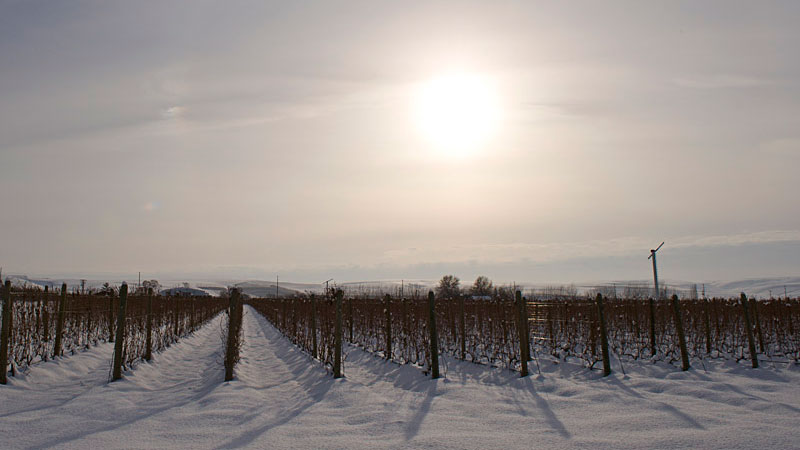 Baron decided to stay in Walla Walla when he discovered a plot of land in a copse of apple orchards that was covered in large round stones.  It reminded him of the galets and terroir in France's southern Rhône Valley and Châteauneuf-du-Pape. In March 1997, he planted the first 10 acres of vines in Milton-Freewater, a part of Walla Walla that's now recognized as its own sub-AVA called The Rocks District of Milton-Freewater, but is more simply known as The Rocks District. (Baron says he prefers to call the area The Stones.)
Delmas's Robertson was the person responsible for spearheading the effort to have The Rocks District recognized as its own AVA, which occurred in February 2015. Robertson's desire to have The Rocks District designated as its own sub-AVA within Walla Walla was born in part out of a recognition that the land, which is perfectly suited for varieties like Syrah and Grenache, also has its own distinctive terroir. He says that while he initially faced significant resistance from other winemakers in the community —whom he believes were afraid of diluting Walla Walla's not-quite-established street cred — when the application was filed with the Alcohol and Tobacco Tax and Trade Bureau, not a single letter of dissent was submitted.
"It's so exciting, I can't even tell you," Robertson says. "I am 67 years old, and I am as pumped up as I have ever been in my working career to be a part of this. It's really no different from how I felt when I was 33 and moved to Napa Valley."
Woodward Canyon's Rick Small feels similarly. "It's incredible to have been near the start of this and to see what it's become … and, of course, to contemplate where it's going."
It's this attitude, and wine from estates like Seven Hills, Delmas, Cayuse, and Woodward Canyon, that are propelling Walla Walla into becoming a true, internationally recognized appellation.
"I think people can feel or sense momentum, and Walla Walla has got momentum," says McClellan of Seven Hills. "Whatever degree it is, people can see things are escalating and growing here, and you want to grab onto that. I think that's why people are willing to take that risk, because they can see there is a chance that this could be so much bigger — and they could be part of it."
This story is a part of VP Pro, our free platform and newsletter for drinks industry professionals, covering wine, beer, liquor, and beyond. Sign up for VP Pro now!