Caymus Cabernet Sauvignon was far and away the most consumed wine of 2022 among the website's users, according to CellarTracker. This is no surprise, as the bold and juicy wine is often considered the epitome of the Napa Cab category and, to some extent, U.S. fine wine as a whole. This is because Caymus represents what many people look for in a Napa wine — bold, jammy fruit flavors, prominent notes from oak aging, and a recognizable, well-regarded name that can impress.
For some, there is no better way to say "I know something about wine and have disposable income," than popping a bottle of $100 Caymus in front of a crowd (whether in real life or on Instagram). But while Caymus is no doubt one of the most popular wines to gift or open on a special occasion for American consumers, the brand has received its fair share of criticism from some wine professionals and enthusiasts who poke fun at its ubiquity on the market. Its plush, oak-forward style also continues to fall out of favor as new consumers opt for lighter-bodied reds.
Nonetheless, there is still a high demand for the big, full-bodied wines with prominent flavors of vanilla, baking spices, and cocoa from the oak influence. And while you can snag a bottle of Caymus at just about any major retailer, it's nice to branch out and try new things. Whether you're looking for a bottle that can deliver the same concentrated flavor profile at a lower price point or just looking to switch it up, there are a lot of worthy alternatives out there.
Don't Miss A Drop
Get the latest in beer, wine, and cocktail culture sent straight to your inbox.
The wines below all have the intense fruit-forward and oaky characteristics of Caymus, and are also generally ready to drink upon release like Caymus is. They also have reputable names and long legacies in their respective regions. So if you've given a bottle of Caymus to the same person for their birthday one too many times or want to try something new at your next dinner party, try these eight alternatives.
Cakebread Cellars Cabernet Sauvignon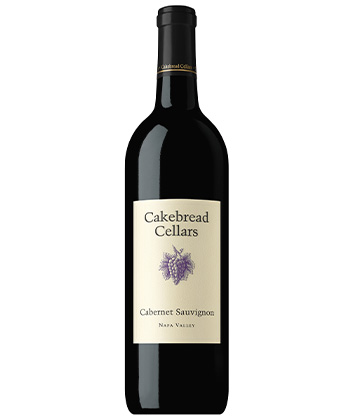 Cakebread Cellars is a family winery that started in 1973 when founders Jack and Dolores Cakebread fell in love with a beautiful estate in Napa Valley. Similar to Caymus, the small family business grew in line with the increasing popularity of Napa Valley wines. As the winery reaches its 50th anniversary, it's become one of the most well-known brands on the market. This Cab delivers deep, soulful fruit on the nose and palate with a softness and concentration similar to that of Caymus. The tannins are present, but are in no way overwhelming, giving it that ready-to-drink appeal.
Clos du Val Cabernet Sauvignon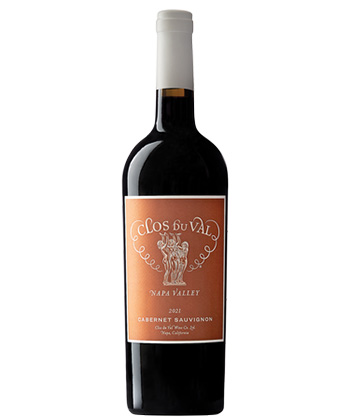 For some fans of Caymus, the draw is the wine's well-known name and long history in Napa Valley. If you're interested in another wine with a great Napa legacy, look no further than Clos du Val. The winery's inaugural 1972 vintage of Cabernet Sauvignon was one of the six U.S. wines included in the legendary 1976 Judgement of Paris tasting, which helped put Napa Valley on the map as a globally recognized fine-wine region. It's hard to match the pedigree that a winery gets from being involved in such a historic event, and Clos du Val's entry- level Cab has plush fruit notes of blackberry and plum with a light vanilla coating that live up to the hype. Its tannins are soft, so the wine is very approachable. You can also find a bottle for around $60, so you can still impress while saving a few bucks.
Groth Cabernet Sauvignon
Groth is a great option for those craving a bit more structure than that of Caymus's signature Cab. This full-bodied wine expresses bold, dark fruit flavors with well-integrated notes of leather and vanilla from the oak aging. Its tannins are a bit more present than those in Caymus, and its structure makes it a great fit for your next steak night.
Far Niente Cabernet Sauvignon
Far Niente's striking label is just one of the reasons this wine has become so popular among Napa wine lovers. It has incredibly smooth, well-integrated tannins and plush flavors of dark cherry and toasted oak. Its entry- level offering is a little pricier than a bottle of Caymus, so consider this a step up.
Penfolds California Bin 600 Cabernet Sauvignon-Shiraz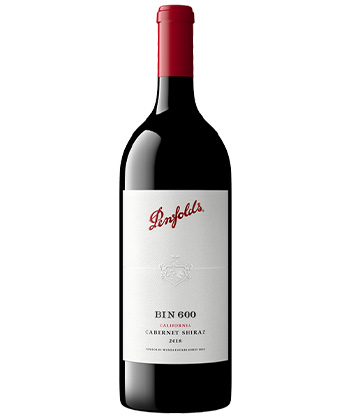 Iconic Australian producer Penfolds is dipping its toe in California wine. Even though the high-end wine is being made in the U.S., the brand is sticking to its signature Cab and Shiraz blend that Australia is known for. The Shiraz adds a little extra body and blackberry juiciness to the wine, and it has prominent flavors from oak aging including a hint of vanilla and a distinct herbaceousness.
Orin Swift Papillon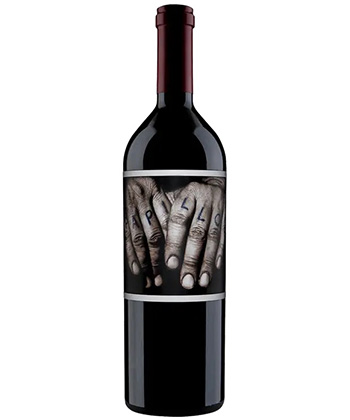 Speaking of iconic bottles, this wine from winemaker and master label designer Dave Phinney is certainly one of them. Phinney's Orin Swift line features striking and thought-provoking label art that has propelled this brand to one of the most recognizable and sought-after among bold wine lovers. The brand is also known for its masterful blends, so while this wine isn't 100 percent Cabernet Sauvignon, it still has the dark and brooding fruit elements that Caymus drinkers tend to fawn over.
Pursued By Bear Cabernet Sauvignon
There's no denying that there's a certain level of posturing behind many Caymus purchases, so if you're buying a bottle to impress your peers, you may consider an attention-grabbing celebrity label. Pursued By Bear is a Washington-based wine brand from Kyle Maclachlan of "Twin Peaks" fame. The winery's Columbia Valley Cabernet Sauvignon has all of the brambly fruit flavors of Caymus, and is sure to be a conversation starter with guests.
Flora Springs Trilogy
Trilogy is the flagship wine of Flora Springs, a Napa estate dating back to 1978. The winery's signature bottle isn't the expected Cabernet Sauvignon but is instead a red blend made with 75 percent Cabernet Sauvignon, 7 percent Malbec, 10 percent Petit Verdot, and 8 percent Cabernet Franc. This combination adds up to a wine with some serious concentration of fruit. The palate is generous, bursting with notes of blackcurrant and plum as well as some cocoa and licorice notes from the oak aging. If you like Caymus for those plush, fruit-bomb characteristics, give this one a try.