With climate change a growing threat, the bartending community has begun to build a movement around sustainable practices. Bar pros across the country are constantly adopting the newest ideas, and today, even implementing the smallest practices behind the bar can influence larger change.
Tom Finn, a bar manager in Jersey City, has done more than just move away from plastic straws and offers some of the most creative ingredient swaps in the game. For example, he saves juiced and peeled citrus husks for use in a "stuice" or citrus stock. Using sugar and water, he boils the leftover citrus shells into a cordial for his restaurant's summertime frosé recipe. He also supplements egg whites with aquafaba, the thick liquid found in a can of chickpeas, to further reduce his usual bar waste.
Others like Lana Lindsley, a whiskey educator and one of Bulleit Bourbon's cultural ambassadors, are finding ways to teach these practices and make sustainability more common across the board. When she references Bulleit, she explains "we're doing this old practice of making bourbon, but yet we're looking for ways to do it that impact not only the Earth but local communities as well."
Having spent many years behind the bar, Lindsley now focuses on sustainable drinks education, highlighting the ways in which bartenders are embracing this mindset. In 2019, she created the #Sustainmyglass closed-loop (low- or no-waste) cocktail competition in her home of Austin, Texas. Bartenders were challenged to reinvent a Whiskey Sour recipe while also considering seasonality, local sourcing of ingredients, lower waste methods, carbon neutrality, and the elimination of any single-use items (just to name a few). Amazingly, the winner of the competition sourced all of his ingredients from within just one mile of his house.
As these drinks experts look for creative ways to cut down on waste and introduce eco-friendly processes, one of America's most beloved pioneers, Bulleit Frontier Whiskey and its parent company Diageo, are also finding innovative ways to contribute toward a healthier planet.
In 2017, Bulleit opened its distillery, the Bulleit Distilling Company (BDC), in Shelbyville, Ky. The distillery was developed around sustainable practices and leads as a prime example in proper water conservation, waste management, and carbon emission reduction methods.
Bulleit has also developed goals for our environment's future. Working with the non-profit conservation group American Forests, "The Bulleit Frontier Fund" has committed to a plan to plant 1 million trees over the next five years.
Meanwhile, Bulleit's parent company, Diageo North America, recently donated $1 million to Kentucky State University, while Bulleit promised the school $25,000 annually in scholarships for talented students pursuing a master of agriculture sciences in environmental studies. These initiatives were staked in hopes of promoting a more diverse pool of sustainability leaders, each empowered to shape and influence tomorrow's spirits world.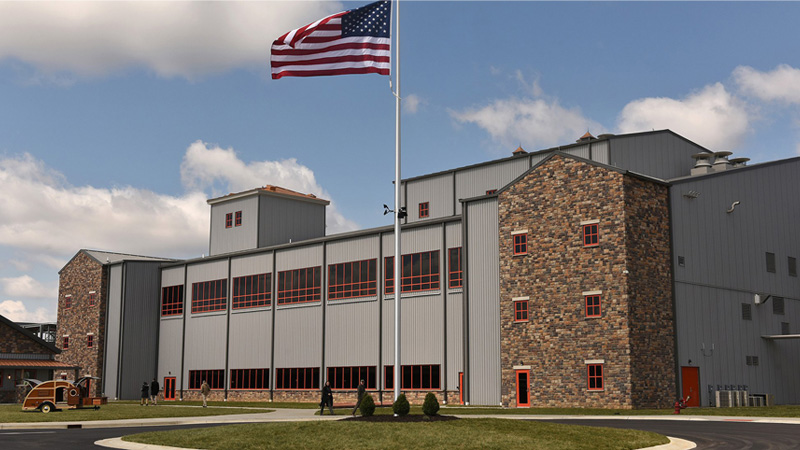 Back on the ground, Brooklyn-based bartender and sustainable cocktail blogger Renato Marco Tonelli admits that he can't help but ruminate over the numerous possibilities for reusing and recycling a cocktail ingredient. Initially, Tonelli's focus was simpler — how to repurpose a lime rind, for example — but after competing in a few sustainable cocktail competitions, his passion for the topic grew along with his resourcefulness.
To Tonelli, the possibilities seem endless. "Now my ideas are more like … what am I going to do with rinds? How do I use seeds? How do I use stems? How do I ferment stuff that is going to waste? My mind is always going to [items] that usually go to waste," he says.
For a clever cocktail garnish, Tonelli dehydrates a combination of leftover pulp from juiced ginger — something typically tossed in the trash — with flour and salt to make ginger crackers. Paired with a beverage, the savory crackers "work as a food pairing as well, and, I think, enhance the experience," he says.
Tonelli insists that the sustainable philosophy can even be applied to seemingly minor bar practices. Tonelli says a simple but effective change bartenders can make is to upcycle ice. Leftover ice from shaken cocktails is rinsed and stored in a separate container. Once melted, Tonelli uses it to water the plants at his restaurant.
Reflecting on this practice, Tonelli says, "Noticing how much ice gets thrown out is a shame, and as bartenders, we should be more mindful of every resource we use, even the most basic ones like ice and water."
Of course, the push for sustainability applies in the home as well. For home bartenders looking to be more environmentally conscious, Lindsley says, "Use what you have and use it to death." Leftover non-alcoholic liquids or alcohol are perfect as the base for a world of syrups.
For her take on the Kalimotxo, a popular day sipper from the Basque region, Lindsley takes leftover wine and soda and cooks it down with brown sugar. Promising to improve on the original, she adds Bulleit whiskey, the red wine cola syrup, ice, and tops it all off with local mineral sparkling water.
"At some point in time, I think the most exciting thing to look forward to is that this isn't going to be a novel idea." Lindsley says. "We'll see this someday as just a way of life."
From distillery to bottle to bar, sustainability is only possible if those involved are working toward a common good. With the support of Bulleit and like-minded bartenders around the country, a greener future could be right around the corner.
This article is sponsored by Bulleit Frontier Whiskey.
This story is a part of VP Pro, our free content platform and newsletter for the drinks industry, covering wine, beer, and liquor — and beyond. Sign up for VP Pro now!