There seems to be a huge gap in the world of rums. OK, maybe just a couple moderately sized gaps. But they're there. And they exist between the kind of rum you chuck into Coca Cola, the kind of rum you mix into an honest to goodness decent Daiquiri, and the rum that someone, somewhere, sips while sitting on rattan outdoor furniture on their wrap-around veranda. But there has to be a middle ground, right? Not all rum has to be buried under sticky sweet soda, or venerated by an adoring few.
And so we get to the budget sipping rum. Yes, it's a thing. Or it should be a thing. Considering how eagerly we knock back shots of Jameson, it's surprising that rum has to be relegated to mix-or-sip, with nothing really in between. But what happens when you have more than $11 but less than $40 in your pocket? Is there a decent rum you can buy that might be good for mixing, yes, but sipping, too?
The answer, yes, it just takes a little searching. Not to mention getting to know your own undiscovered rum palate. This is a sweeter spirit, an easy leap for bourbon lovers who might need a brief summer vacation from America's native whiskey, and whether it's made with molasses or sugar cane juice (in which case it's called "rhum agricole"), it tends to showcase baseline caramel spectrum notes, with hints of spice, fruit, and varying levels of oak, chocolate, vanilla, citrus, etc. Plus, yeah, that hit of boozy heat that will be more or less integrated (and ice can always help with that). Not to mention the option to simply pour some rum into a glass is extra welcome as temps rise and the desire to move purposefully falls precipitously.
Almost $30, but still a bit of a steal, and not just because it's "single barrel." In case you're wondering, we put that in quotes because, like most rums, this rum is actually a blend of multiple rums aged in multiple barrels. Except here, what's bottled is blended and aged and taken from a single barrel. Smooth and slicked through with notes of vanilla ice cream, delicate smoke, and a bit of fudgy fruitiness.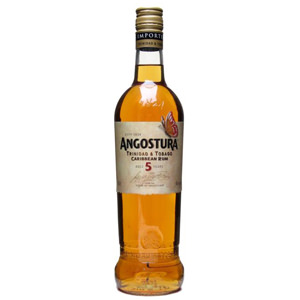 This rum gets the bourbon-treatment, aging in charred American oak barrels. A blend of two molasses-based rums, it's got that vanilla/chocolate swirl character, plus a bit of drying spice from the barrel which gives it a bit more structure and plays up the perky heat. Easy to swap between sipping and mixing, more of a mixing rum you can sub in to sip if desired.
Another blend (noticing a pattern here?), this time the rum's anywhere from 3 to 8 years old before blending. Since some of the aging is done in a small quantity of Pedro Ximenez (richly complex, sweeter sherry) casks, there's a bit more depth and fullness to the flavor. In addition to notes of citrus, spice, dark cherry and vanilla caramels. Basically more rum bang for your rum buck.
A whopping 20 different rums go into this Jamaican rum blend from Appleton with eight years of age, putting it in that sweet spot between young and feisty and old and deep. Smooth with caramel candy flavors on a fleshy, warm body that's lifted by some citrus and spice notes on the nose and palate.
Another way to layer flavor into rum beyond blending: aging it in previously used barrels. The nicely affordable El Dorado 8 year does its time in a combination of whiskey and bourbon barrels, stealing away some of those tropical oak lactones as well as notes of toffee and spice. If you want to go ultra-budget, even the 3 Year has some body to it—fruit and chocolate on the nose, a bit too much heat for the body but richer than you'd think, or deserve at that price point.
A softer brown sugar nose with a very smooth, moderately full mouth feel. Fruit hits you sooner, a little chewier (hey, you're paying more), with some nutmeg and subtle, nutty oak on the back end. Kind of reminiscent of bananas foster, delicately laced with caramel and seared with a milder burn that comes on slow and lingers, kind of like a welcome, if lazy, houseguest.
A Panamanian rum, with a minimum seven years of aging in small oak casks, and still just a bit over twenty bucks. Made from fresh sugar cane, and distilled four times in column stills (which means it'll be lighter on the palate), it's still rich and structured thanks to aging in small oak barrels. Notes of caramel and soft oak mingle with with brighter notes of citrus and light spice. It's like waning tropical sunlight, in your mouth.
A "rhum agricole," meaning it's made from fresh-pressed sugarcane juice instead of molasses, with a slightly fresher flavor profile to match. There are still indulgently rich notes of cocoa (maybe a bit more like cacao, a bit fruitier?) and soft brown sugar, but a bright grassiness pokes through before the sweeter finish.
It's not often we'll recommend a liquor that's been spiced or previously flavored but this one does pretty well in a category that typically tends toward excess. Bready and actually only a bit spicy on the nose. It actually tastes more than a bit like root beer or birch beer. But thankfully it's actually dryer on the palate than most spiced rums (we're looking at you, Captain), making it a viable sipper, surprisingly refreshing on the rocks on a hot day.
A blend of younger rums—aged anywhere between two to five years, then mixed—the Santa Teresa, like the other rums on the list, can straddle the line between mixing and sipping. A Venezuelan rum with lighter notes of candied coconut, caramel and a tiny hint of spice, with a pert little burn to warm up your tummy.
As the name suggests, this rum is made using the solera system, a fractional blending of various barrel ages that's used most notably in the production of sherry. (Not every component of the blend is 23 years old, rather there's a range of ages that tops out at 23.) Made from freshly pressed sugar cane like a rhum agricole and aged in white oak at super high Guatemalan altitude, it's generously sugary on the nose, with soft nutty fruitcake notes and some light caramel and tempered spice. Might even call this a nice dessert option. Plus actual dessert, because we are not giving that up.