Orange liqueurs arrive in many guises, mainly under the umbrella of triple sec and Curaçao. They are best known for their use as a supporting ingredient in some of the world's most iconic cocktails, including the Margarita, Cosmopolitan, and the Sidecar.
But viewing orange liqueurs as simply playing second fiddle in these drinks overlooks the category's diversity and how each example impacts the cocktail. Nowhere is this more true than when mixing with tequila and fresh lime for Margaritas.
The liqueur builds on tequila's spicy, vegetal profile adding welcome fruitiness. Its often sweet profile balances the bracing acidity from lime and adds weight to the palate. And in the best instances, orange liqueur imparts its own complexity to the cocktail that weaves seamlessly with the other constituents.
In short, not all orange liqueurs are created equal. If it's Margaritas you're mixing, here are the nine best bottles to turn to.
9. Bols Orange Curaçao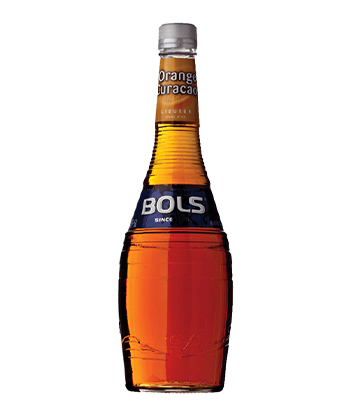 A fruity, orange-hued liqueur, this Curaçao is made using a molasses distillate, and orange and lemon peels. Its bold orange character leads the charge in the Margarita, resulting in a full-bodied cocktail that craves a touch more acidity. Average price: $12.
8. Patrón Citrónge Extra Fine Orange Liqueur
Combining sweet oranges from Jamaica, bittersweet oranges from Haiti, and neutral Mexican distillate, this liqueur has a zesty, citrus profile and finishes with a strong candied orange peel note. Despite clocking in at just 35 percent ABV, it mixes a boozy, bold Margarita. Average price: $22.
7. Lazzaroni Liquori Triplo Autentico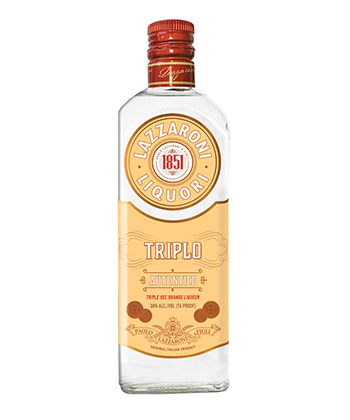 This Italian take on triple sec is infused with bitter oranges from Curaçao and sweet oranges from Sicily. It has a mellow but attractive profile that hints at tangy orange marmalade. The bittersweet marmalade note comes to the fore in the Margarita, and is another notable heady cocktail despite its 38 percent ABV content. Average price: $28.
6. Clément Créole Shrubb Liqueur d'Orange
The most complex option to feature in this list, this traditional "shrubb" blends white and aged rhum agricole with Créole spices and bitter orange peels. The resulting profile tastes like a juicy orange studded with cloves and licorice, and soaked in booze. Much of that character carries through when mixed in a Margarita, producing a layered drink that is enjoyable if not classic in profile. Average price: $32.
5. Tattersall Liqueur Orange Crema
This American offering has an intriguing botanical-like quality and lands a spray of fresh herbs on the finish. Its rich, rounded profile shines through in a Marg, and the bitter orange peel notes contribute mouthfeel as well as flavor. Average price: $28.
4. Giffard Premium Liqueur Curaçao Triple Sec
Made with a mix of sweet and bitter oranges from Curaçao, this is another example whose nuance dips a toe into the realm of botanical-like complexity. It mixes a light, energetic Margarita that serves equal parts alcohol, acidity, and sweetness, before tequila emerges on its own on the finish. Average price: $33.
3. Pierre Ferrand Dry Curaçao
The grape distillate that provides the base for this triple sec has noticeable depth, which only heightens the character of infused bitter orange peels. Inviting aromas in the mixed Margarita lead to a palate that is rich and rounded, with hints of bitter cacao and vanilla. While a clearly accomplished triple sec, the profile of the Marg strays a step or two from the expected path. Average price: $31.
2. Grand Marnier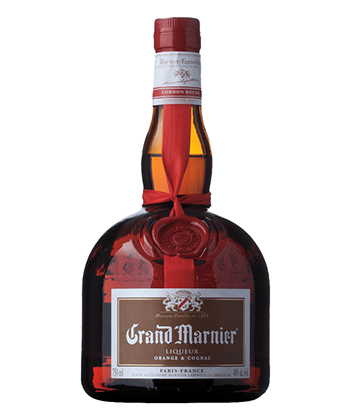 Compared with every other bottle featured, orange is almost an afterthought on the aromas and palate of this brandy-based French liqueur. It's surprising, therefore, how much the finished cocktail still tastes like a quintessential Margarita. The liqueur's obvious quality, apparent in its depth and balance, adds a rich texture and serves to keep everything in check. Average price: $37.
1. Cointreau
Cointreau's credentials as the clear Marg favorite are quickly apparent before mixing with tequila and lime. Both its aromas and flavor profile are lively and perfumed, and capture a range of different orange essences. This citrus character comes through livelier in the Marg than every alternative, while the overall balance and poise are exemplary. This is the world-famous go-to option for a reason. Average price: $37.