Micheladas can vary by region, restaurant, or individual taste, with popular riffs adding tomato juice, Clamato juice, or umami-rich Worcestershire or soy sauce to a beer-and-lime base.
For the purpose of this tasting, we used a simple Michelada recipe that calls for beer (preferably Mexican lager), Mexican hot sauce, a salt rim, and a squeeze of lime. We mixed 6 ounces of beer with 10 shakes of Trader Joe's Jalapenño Pepper Hot Sauce, ¼ ounce of lime juice, and added a half-rim of Copper & Kings Destillaré Basque Red Chile Margarita Salt.
The difference between drinks, of course, was the beer. We tasted 14 Micheladas in total, each with a different beer, including the Mexican classics, plus a selection of Mexican-inspired lagers and other craft lagers.
Surprisingly, and delightfully, our lineup ranged in spritz, citrus, and heat levels. Here are eight of our favorite lagers for Micheladas, ranked.
Spice and citrus aromas akin to "housemade hot sauce," plus a sweet orange note on the palate made Sierra Nevada's Sierraveza "a solid choice," one panelist said. Its frothy mouthfeel and soft wheat note added subtle complexity.
Sol's Michelada had a lighter mouthfeel and less complexity, but its sparkling blood-orange color and citrus flavor were refreshing. One panelist said it would be "great for drinking with tacos."
The "light" version of Samuel Adams Boston Lager made for a spicy, savory, rounder Michelada. Its amber hue and autumnal aromas, along with a warm caramel note on the palate, evoked feelings of fall. Overall, it was "a nice combination," with a balance of warmth, fruit, and crisp refreshment.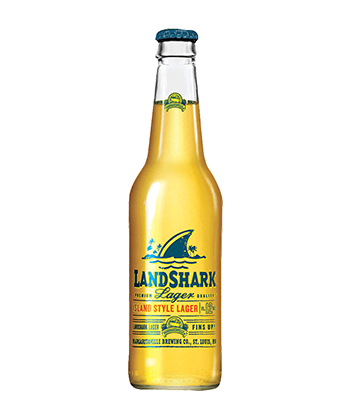 This Michelada's "spicy tomato sauce" aroma and kick of heat in the throat made it a favorite of those who like their Micheladas hot. One panelist said, "If I were sat by a pool and someone gave me this Michelada…" and then he dreamily trailed off, wastin' away again in Micheladaville.
Lime reigned supreme in this Michelada, which had a light body and "clean" finish. One panelist called Tecate "a canvas for the ingredients to play."
Freshly sliced green pepper and an underlying sweetness gave this Michelada body and balance that stood out to our tasters. "This is the one you'll drink while you're waiting for your Mexican brunch to arrive," one panelist said. It had a zesty aroma, neutral base, and spicy finish.
Corona made a less spicy Michelada, with lemon and lime carrying into a light, crisp palate. Panelists found this Michelada one of the most balanced. "Tastes like a nice lager, actually," one taster said. "Makes me wanna karaoke," said another.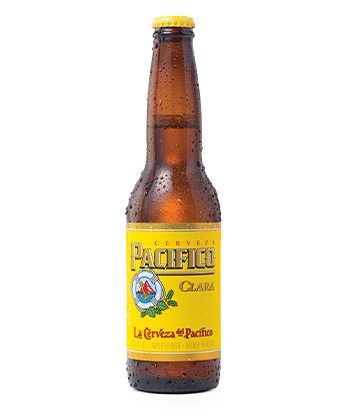 With more body and sweetness to balance the spice, Pacifico emerged victorious as our favorite beer for Micheladas. Panelists admired jalapeño on the nose, and felt "it handled the spice well" on the palate. It finished with a refreshing kick. "This tastes like an actual cocktail," one panelist concluded.