Tapping into our college nostalgia, Papa John's, the third largest pizza delivery and carryout franchise in the U.S., announced today that it will be testing beer delivery in the Jeffersonville, Ind. market.
The beer selection will include five brands: Miller Lite, Coors Light, Coors Banquet, Dos Equis and Yuengling. The beers will be available for delivery—pizza and beer! at your door!—in six-packs of 16 ounce cans, because when you're Papa John's, you go big or you go home.
Why Jeffersonville, Ind.? Papa John's is now headquartered outside Louisville, Ken., but its original location, launched in 1964, was "in the broom closet of Mick's Lounge" in Jeffersonville, according to the company. At that time, beer delivery was offered Monday through Saturday, selling beer in six-packs and 12-packs.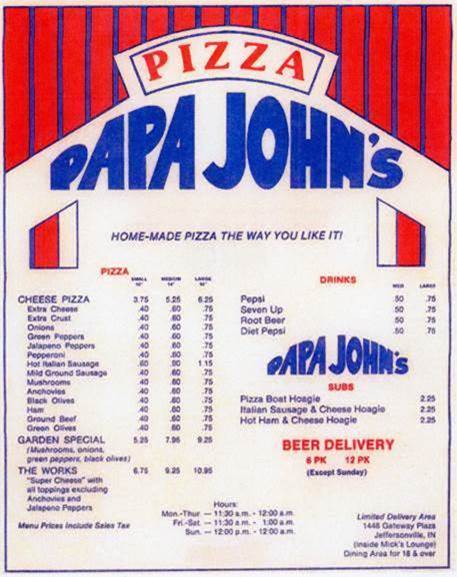 After a few decades of "this is why we can't have nice things," Papa John's has decided to test it out for the day to see how it goes. Don't mess this up, Jeffersonville.