France's historical Bordeaux region has range. You can find wines for an incredible value, or splurge on some of the most expensive bottles in the world. While many of France's wine regions, namely Burgundy, are categorized based on the vineyard site, Bordeaux does things a little differently by basing its entire classification system on specific estates rather than the land itself. This goes back to the 1855 classification of Bordeaux that ranked the properties on the Left Bank into five crus (or "growths") based on perceived quality. So even though much of the region can offer great bang for your buck — with a basic bottle of red averaging around $15 — the prestigious wines from the top estates can still fetch a pretty penny.
Now, a new report by Wine-Searcher has called out the most expensive bottles of Bordeaux for 2023. And as a surprise to no one, wines from the many first growth estates still dominate the pack in terms of price per bottle. However, six of the wines on this year's list are from producers on the Right Bank, which was historically left out of the 1855 classification. The fact that the top three most expensive wines this year are from Pomerol might signify that the original classification doesn't hold quite as much weight as it used to.
Keep reading to discover the most expensive Bordeaux wines on the Wine-Searcher platform:
The wines of Château Ausone are widely regarded as some of the best in the prestigious Saint-Émilion region. Even though this estate was once one of the few wineries in this region to achieve Premier Grand Cru Classé A level status, it notoriously withdrew from the classification system in 2022. The small estate is planted almost entirely to Cabernet Franc and Merlot, and the wines are primarily a blend of the two grapes, which is typical for the area. Average Score: 96. Average Price: $773.
Château Cheval Blanc is one of the most widely recognized wines from the Saint-Émilion region, and the price for the award-winning wine continues to trend upward. This estate is known for its embrace of the Cabernet Franc grape, making blends of Cab Franc and Merlot that showcase the best of this grape, offering notes of dark red and black fruits, spices, and graphite along with silky tannins. Average Score: 96. Average Price: $773.
Château Margaux is one of the original estates that was ranked as a first growth in the 1855 classification. The estate is located just east of the appellation of Margeaux in the Haut-Médoc. The wines in this area are dominated by Cabernet Sauvignon, but can be blended with small portions of other traditional grapes like Merlot, Petit Verdot, and Cabernet Franc. The property has a rich history, starting as a wine estate in the 1570s, and in 1787, when Thomas Jefferson visited Bordeaux, he identified Margaux as one of the "four vineyards of first quality." This bottle has aromatic notes of black currants, cedar, and cigar box, with a great texture on the palate. Average Score: 96. Average Price: $773.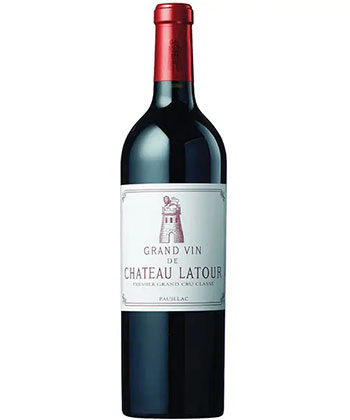 Located in the Pauillac commune on the border of Saint-Julien in the Médoc, Château Latour is another renowned winery that was classified as a first growth in the 1855 rankings. It is known for its powerful, age-worthy Cabernet Sauvignon-based wines with intense notes of black currants, black cherries, flowers, and tobacco leaf. The wine is known for having a great depth and lengthy finish. Average Score: 96. Average Price: $819.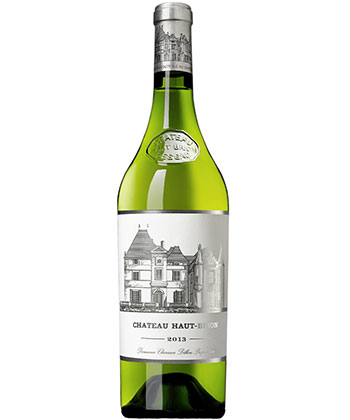 The only white wine on the list, this wine comes from the legendary Château Haut-Brion, the oldest estate of Bordeaux's famous five first growths. The winery is located in the Pessac-Léognan region, which is known for its high-quality white wines. The wine is a complex blend of Sauvignon Blanc and Sémillon with bright citrus flavors and a rich, creamy texture. Average Score: 95. Average Price: $931.
Another esteemed winery in Bordeaux's Pauillac region, Château Lafite Rothschild is one of the most sought-after wines in the world. While many of the top estates in Bordeaux are known for their power and structure, these wines are lauded for their enchanting aromatics and overall elegance. Average Score: 96. Average Price: $979.
While many of the wines on this list have had stable prices over the past several years, the price of Château Lafleur has continued to rise — and has now entered into the $1,000-and-over bracket. The small Pomerol estate is known for their expertly executed blends of Cabernet Franc and Merlot, in true Right Bank style. The wines are revered for their perfumed notes of cherries, violets, black raspberries, and cocoa as well as their impeccable balance. Average Score: 96. Average Price: $1,080.
Another wine climbing in popularity is this 100 percent Cabernet Franc wine from Château Angélus. This small-production cuvée is only released in the greatest vintages from a single parcel of vines averaging between 60 and 80 years in age. This is definitely a rare find, making it all the more valuable. Average Score: 100. Average Price: $1,591.
This wine is a blend from Pomerol's renowned Petrus estate (and spoiler alert: you'll see them appear again later on this list). The wine is known for its richness and decadence, but is only available in small quantities. Average Score: N/A. Average Price: $1,737.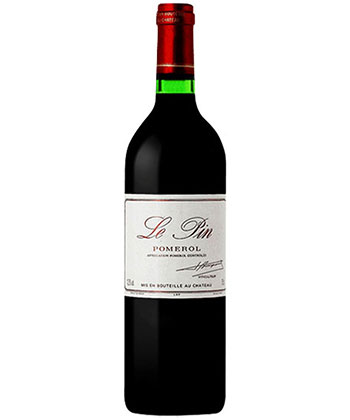 Wedged between the two Petrus wines is another famous Pomerol estate, Le Pin. This small, 2.7 hectare property was founded in 1979, making it relatively young compared to many of its more historic peers. The winery is known for its embrace of Merlot, making 100 percent Merlot wines in a region known for its blends. The wines have a lushness to them, with notes of black plums, dark chocolate, and black raspberries. Since its first release, this wine has continued to rise in both prestige and price. Average Score: 96. Average Price: $4,063.
Widely regarded as the most important wine in Pomerol, Petrus has landed the spot as the most expensive wine in Bordeaux this year. The age-worthy, Merlot-based wines are known for their silky texture, rich fruit characteristics, and powerful structure. At over $4,000 a bottle, these wines aren't your average weeknight sippers, and are frequently reserved for collecting and aging. Average Score: 96. Average Price: $4,421.