Did you know that cooking with beer uses about 50 percent fewer calories than cooking with oil? One tablespoon of olive oil has approximately 120 calories, while an entire 12-ounce can of beer has around 146, breaking down to fewer than seven calories per tablespoon. It's even been said that cooking with beer can enhance the flavors in foods, especially meat. But that's not all — it can be healthier, too. Toby Amidor, M.S., R.D., and author of "The Greek Yogurt Kitchen," explained to Self that "beer can actually boost your health because it is packed with B vitamins, magnesium, phosphorus, and selenium."
Richer, robust flavors that are good for our health and clock in with fewer calories? We're in. Here are seven of our favorite recipes using beer over oil for leaner, more flavorful dishes.
Because what's better than chicken on the grill? Beer-enhanced chicken on the grill, that's what.
Don't Miss A Drop
Get the latest in beer, wine, and cocktail culture sent straight to your inbox.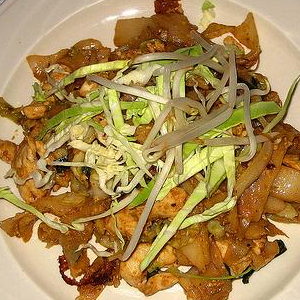 We'll admit that cabbage isn't generally one of our favorite vegetables on the list, but drunken cabbage? We'll take a chance on that.
Prepare this dish on a chilly night and instantly be transported to a January's eve in Belgium. Don't forget a baguette to soak up all the beer-saucy goodness.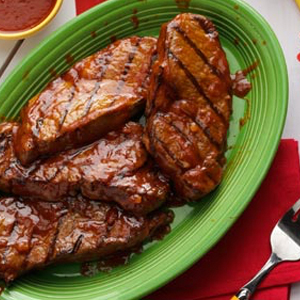 This simple steak recipe is perfect for meat lovers year-round. Bonus points: Use leftovers the next day for beer-glazed steak sandwiches at lunch. Mmmmm.
While this recipe calls for five tablespoons of canola oil, simply spray the pan with Pam for a calorie-saving swap. Whip these up with some eggs on a late Saturday morning for some serious brunch eats.
There's nothing better than stew on a snowy winter night. Prepare this recipe in advance for a European flare on your beer-cooking resolutions.
Because who doesn't love a good quesadilla every once in a while? Grab an extra six-pack and throw a Mexican Monday fiesta. Margaritas optional, though generally appreciated.