When it comes to consumerism, chains tend to get a bad rap. Cookie-cutter restaurants, widely known coffee shops, and chain fast-food establishments get a lot of flack. But when it comes to hotels, chains have some of the best bars around. And really, what's better than cocktail-sipping in a swanky hotel lobby? We've rounded up the seven best hotel-chain bars to make you feel boutique-chic anywhere you travel.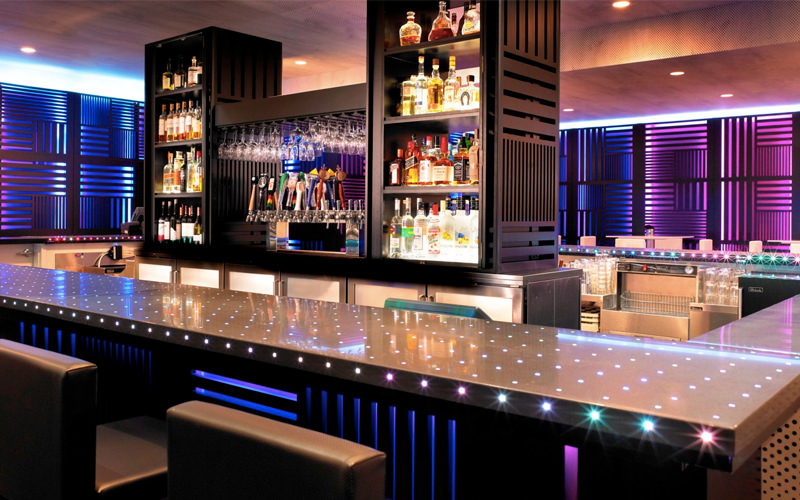 With multiple lounges, nightly entertainment, and creative cocktail lists, The W is where you wanna go to have the party and not leave. Seen as a "luxury lifestyle destination," you'll have zero need to head anywhere else for a night on the town.
Always a staple in any major city, The Four Seasons is all about luxury, especially at its bars and lounges. In fact, many Four Seasons we've been to have actually had better programs than most cocktail bars we've been to. Cocktail aficionados, this one's for you.
Don't Miss A Drop
Get the latest in beer, wine, and cocktail culture sent straight to your inbox.
Known as one of the first boutique hotel chains, Hotel Indigo provides chic accommodations and bar options at far less than the price of other boutique stays. Bar vibe is super laid back, perfect for grabbing one last drink before heading back to your room after a night out. Outdoor terraces and patios are stellar for summer night sipping.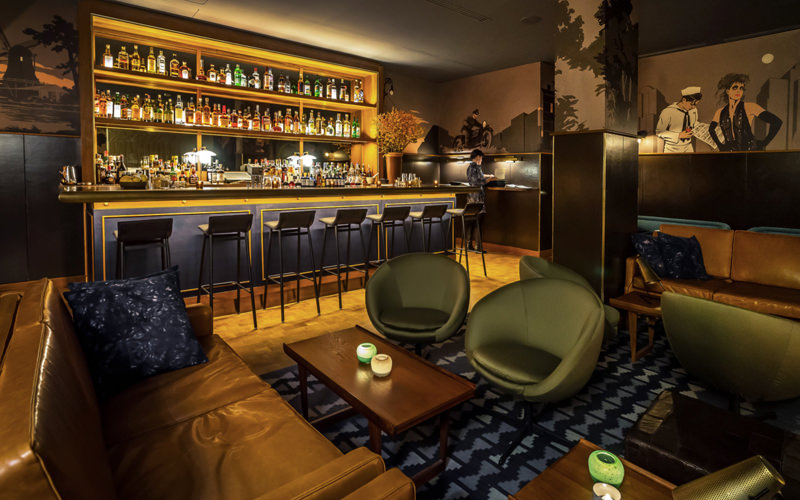 When it comes to hotel-chic, Thompson Hotels is one of the most iconic groups around. The bars craft their cocktails from fresh, local ingredients, creating handmade creations unique to each of their locations. In fact, the bars are so chill, locals even flock to them to enjoy their Friday night beverages.
Known for an "award-winning collection of seasonally inspired restaurants and bars," Kimpton Hotels' food and beverage accommodations will impress even the most critical of foodies. Wine has been a priority at the establishments for over 30 years, specially curated by the fine team of sommeliers. Fresh ingredients and an emphasis on perfection, Kimpton Hotels is sure to satisfy.
If you're looking for the ambiance of The W on steroids, Andaz is the way to go. Owned by Hyatt, this luxury boutique chain focuses on bustling social spaces, stylish accommodations, and sophisticated cocktails. No need to take the party elsewhere — Andaz is the place to be.
With multiple locations in six states, this L.A.-based company is one of the latest boutique hotel chains to promote luxury accommodations in a cool, low-key setting. Focused on neighborhood vibes, these fabulous bars will have you feeling like a local in no time.