Easter is just around the corner, and that means easter egg hunts, chocolate bunnies and of course, an Easter basket. You know, kids stuff. But just because you're all grown up, that doesn't mean you have to deny yourself a fun-filled basket. And since you're an adult, that basket can actually include adult things, and by adult things we of course mean wine, beer and spirits. And we have the ideal ingredients.
Żubrówka Bison Grass Vodka
Every Easter basket needs a little bit of grass to pad the bottom. But while the kid's baskets are using that fake plastic stuff, the grass in your basket can be in liquid form. Pronounced "zoo-broov-ka," the grass flavor comes from an infusion of grass that is indigenous to the Białowieża Forest in Poland. And in addition to the delicious flavor it imparts, the grass also has medicinal properties, including being a pretty effective blood thinner.
Zinfandel
To replace that chocolate in your basket, go with a rich, decadent Zinfandel. These wines are usually higher in alcohol, so unlike how you hogged the chocolate bunny all for yourself when you were a kid, you'll want to share this bottle. And sharing is caring.
Don't Miss A Drop
Get the latest in beer, wine, and cocktail culture sent straight to your inbox.
St. Germain
Easter means flowers, and there is no better floral liqueur out there than St. Germain. This delicious libation is infused with elderflowers to create a delicious liqueur that is delightful when combined with a bit of Champagne and a twist of lemon. It's spring in a glass.
Marshmallow Vodka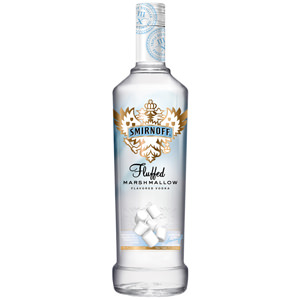 While the kids have Peeps, you have Marshmallow Vodka. We're not sure you'll actually enjoy it, but then again, we're not sure you actually enjoy Peeps all that much, either.
Sauternes
As a replacement for the jelly beans in your basket, you're going to want something that's a bit sweet, so go with decadent Sauternes, a wine that gains it's sweetness from Noble Rot – it's beautiful thing.