With pumpkin spice season behind us, we craft beer drinkers can once again turn our full attention to the hoppy beers that brought most of us here in the first place. In a few short weeks, the malty nutmeg will be returning in the slightly more distinguished form of winter warmers, and shortly thereafter the barrel-aged imperial stouts are coming to wreak delicious havoc on our wallets and our livers. Alas, these first few weeks of November are a perfect opportunity to squeeze in an IPA cleanse.
It's fashionable among a certain sect of the liquid underworld to feign exhaustion with hop-forward beers, but India Pale Ales are still the most popular style among the classy masses. In fact, the newly minted "session IPA" category, created specifically to facilitate high-volume hop appreciation, is the fastest-growing craft beer style.
But the other end of the alcohol-by-volume spectrum continues to be a sweet spot for IPA brewers looking to cram as much action as possible into a single bottle. Double and triple IPAs garner the highest scores on the rating sites, but also the highest prices in the beer store, so you can be out a quick $11 (for a measly 22-ounce bottle!) if you choose unwisely. Try one of the 12 excellent high-octane IPAs listed below the next time you're looking for something to pair with gravy daydreams and 4:30 sunsets.
Don't Miss A Drop
Get the latest in beer, wine, and cocktail culture sent straight to your inbox.
Avery Maharaja (Boulder, Co., 10% to 12% alcohol by volume):
This megahopped addition to Avery's Dictator Series employs traditional IPA workhorses Centennial, Columbus, and Chinook along with modern darling Simcoe to provide citrus, tropical, and pine counterpoints to the deep caramel malt character that persists from first whiff to last gasp. Notes of almond and toffee emerge with time to make Maharaja of the more complex ultra-IPAs on the market.
Stone RuinTen (Escondido, Calif., 10.8% ABV):
This triple IPA matches Citra's grapefruit and passion fruit notes with the peppery austerity of Columbus and Centennial's floral bent to perfectly complement one of Stone's more balanced IPAs. Not as over-the-top bitter as reputation and strength may suggest, RuinTen showcases hints of brown sugar and chocolate along with the expected fruit and resin, evening out the keel and setting it apart from Stone's other excellent IPAs.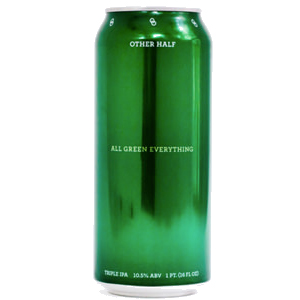 This new-school hop monster is one of the major reasons Other Half is the most hyped brewery in New York. A honeyed barley undercurrent gives a sufficient nod to quaint notions such as moderation and restraint, but All Green Everything is a modern hop showcase. Grapefruit, mango, and pineapple dominate, with a hit of dank resin joining on the finish. AGE isn't as candied as some of its high-class East Coast imperial IPA peers, which allows it to stand above a suddenly crowded field.
Originally released in 2003, this headliner of Dogfish Head's esteemed Minute IPA line can be said to have invented the over-the-top IPA genre. The most recent release comes in at a tongue-throttling 18 percent ABV, and while there's no way to hide that much alcohol in a beer, the sweet rum-like booziness is a welcome complement to the bitter pine, citrus, apricot and mango assault. A 12-ounce bottle of 120 Minute will run you up to ten bucks, but good news: It will also get you most of the way to tipsy. Many informed drinkers claim DFH 120 improved with age, so don't be afraid to grab any bottle you can find even if you don't have immediate plans for a 12-ounce buzz.
This fall seasonal from San Diego's renowned hop extremists features New Zealand varieties Pacific Gem and Green Bullet, which provide a spicy edge to the fairly straightforward pine resin profile.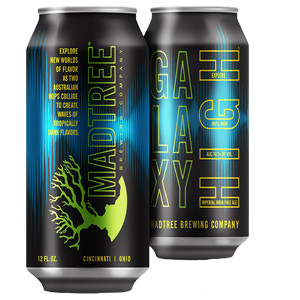 MadTree also looks to the Southern Hemisphere to hop their imperial IPA, employing Galaxy and Topaz to give Galaxy High a sweet, fruit-forward character showcasing peach, orange, and mango over a steady trickle of pine.
Port Hop 15 (San Marcos, Calif.; 10% ABV):
This bombastic beauty is built by adding 15 different hop varieties at 15-minute intervals throughout the brewing process. The first impression is of overwhelmingly bitter pine, but tropical and citrus fruit—notably mango and orange—quickly show up along with biscuit and caramel to provide depth and balance.
Devil Dancer is released annually in June, and while it's true that intensely hoppy beers tend to fade more quickly than other styles, Devil Dancer is among the many high-test IPAs that feature enough malt and alcohol to withstand an extended stay in the back of the fridge. This Devil is dry-hopped with 10 different varieties, which could lead to a muddled mess but instead provides alternating waves of tropical, earthy, and citrus flavors.
Gubna is a late-winter release that changes every year, and while I can't vouch for how the most recent rendition has held up since I tried it in March, its intriguing inclusion of spicy rye malt and dill-like Sorachi Ace hops worked so well that I'd risk a less-than-fresh can if I came across one between now and when the next edition comes out.
Ballast Point is best known for its suddenly ubiquitous rightfully acclaimed Sculpin IPA (as well as Grapefruit, Habanero, and Mango variants), but Dorado is their purest gift to hop obsessive. Bitter resin and tropical fruit combine with just enough caramel malt to deftly hide the alcohol, and the long, multi-dimensional finish is very smooth for this weight class.
Harpoon ushered in the East Coast IPA movement in 1993, and they've resisted tinkering with their flagship IPA recipe even as tastes have evolved toward more tropical and potently bitter expressions of the style. Instead, they drop bombs like Leviathan, a double-digit ABV bruiser that leans on both classic (Chinook, Centennial) and modern (Simcoe, Amarillo) American pale ale hops to produce a blend of citrus and pine flavors that perfectly complement the biscuit and caramel malt notes.
Released in September to mark Starr Hill's 16th anniversary, Hopfetti is dry-hopped with an ambitious blend of Amarillo, Apollo, Centennial, Equinox, Triskel, and Sorachi Ace. Golden oats in the malt bill lend a creamy texture that gives Hopfetti an easy-drinking, almost nitrogenated feel, and resin and fruit notes from the more mainstream hops blend with the funkiness of the Sorachi Ace to provide an ever-so-slightly sour tropical affect. A bit of vanilla comes in at the end to provide yet another winning facet to one of the more nuanced beers in this category.