In the US, turning 21 is a unique right of passage. Sure you've already hit the age of adulthood, but now you can experience the glimmering cocktail bars, grimy dives, and posh wine bars along your travels. Plus, just like receiving your first set of pots and pans, it's time to stock a home bar to have great experiences from the comfort of your own couch.
Here are the five essential gifts for those who have finally graduated from the juice boxes of the kids table to the magnums of the adult table.
Crystal Whiskey Tumblers (set of 2) – $22.50 (originally $30)

While it might be a while before they can graduate from whiskey featured prominently on the bottom shelf, these Crystal Whiskey Tumblers will make them feel like they're sipping a dram of 12-year Pappy on a cozy winter evening.
Universal Beer Glasses (set of 4) – $35.35 (originally $47)

Brewers are getting really creative with styles these days, and luckily these universal crystal beer glasses are the only ones you'll need to experience all of them in a beautiful way. It's specially designed shape brings out the nuances of each beer and will class up the average movie night.
Rotating Wine Glasses (set of 2) – $26 (originally $29)

We love these rotating crystal wine glasses for their beautiful design and affordability. By rotating around on the table, it encourages the wine to come in contact with oxygen, opening up the flavors of even the most affordable grocery store wines.
The Gentleman's Leather Koozie – $35 (originally $39)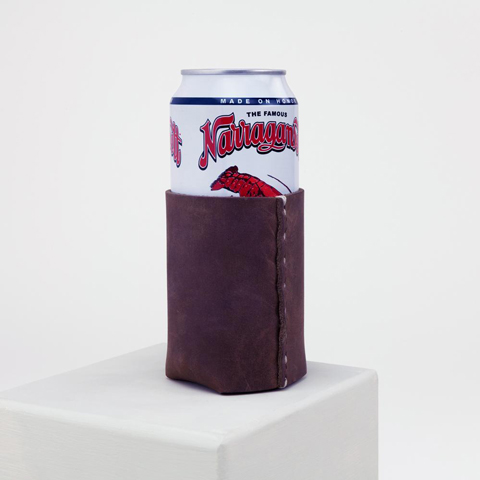 Free plastic koozies are good, but handmade leather koozies are better. Upgrade their tailgate with this beautiful koozie that is made of top-grain cowhide and evolves beautifully with age.
The Liquid Body Flask  – $63.90 (originally $71)

Every drinks lover needs a solid flask and this liquid body flask is probably the coolest one we've ever used. Designed by The Principals, each one is slightly different, thanks to a process called hydroforming (think steel + welding + water pressure). Get it in black, white, or chrome.