Rejoice, loyal White Claw sippers! Higher-ABV products featuring the brand's fan-favorite flavors are coming soon.
The brand is launching an all-new White Claw Spirits Premium Vodka as well as three flavored versions, according to a representative from the brand. Pineapple, Mango, and Black Cherry vodkas, as well as an unflavored option, are set to hit store shelves in early March.
"White Claw is harnessing the disruptive power of the wave — pioneering a proprietary process to create White Claw Premium Vodka, the world's first Triple Wave Filtered vodka," according to the brand.
What makes this spirit "triple-wave" filtered, one might ask?
To create the new spirit, the brand distills American grain five times, using charred coconut shells instead of activated carbon from coal mining — which White Claw states are more environmentally friendly. It's then filtered three times, and the brand claims it uses a total pressure equivalent to the power found in three 30-foot waves.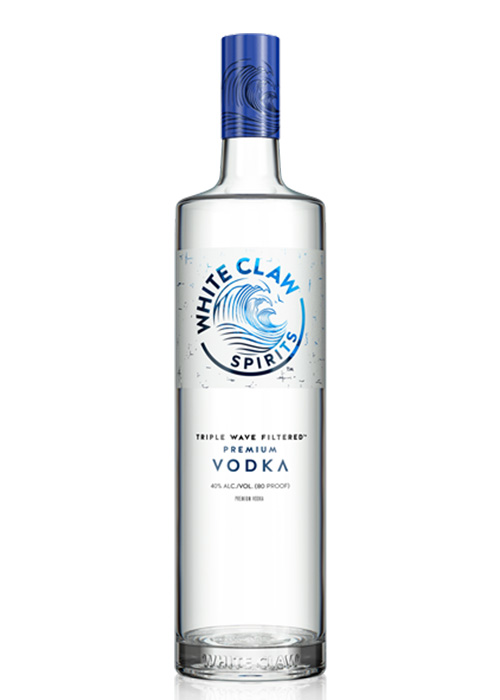 A smooth taste and finish are key to this proprietary filtration, per the brand.
"Most people might think of hard seltzer when they think of White Claw. But not anymore. We've broadened our horizons with our biggest innovation yet — vodka. In typical White Claw fashion, we didn't just create a typical vodka. We invented the world's first Triple Wave Filtered vodka," a brand representative tells VinePair via email.
Starting in March 2023, the 40 percent ABV original vodka and 30 percent ABV flavored versions will be available nationwide. They're set to be offered in 1-liter ($24.99 MSRP), 750-milliliter ($19.99 MSRP), and 50-milliliter ($1.99 MSRP) bottles.
White Claw is aiming to make waves in the vodka market this spring.