The Fountain of Youth may not exist, but the Mediterranean island of Sardinia comes close.
Its rocky landscape juts from gemstone-blue waters like a movie set, so visually stunning you don't quite believe it's real. It's sunny almost year-round. Dense forests on the interior of the island give way to beaches on the fringe, and the entire place is dotted with quaint towns and nonnas in the kitchen. There are more sheep than humans.
That fantastical vibe extends to pretty much everything about Sardinian culture: the slow-paced lifestyle, the fresh ingredients from the garden on the dinner table, and, of course, the aromatic, food-friendly wines like those from Sella & Mosca.
"The word stress does not appear in the Sardinian dictionary," explains Alfonso Gagliano, the U.S. brand ambassador for Sella & Mosca and author of a forthcoming book on the island. "It's a calm and peaceful life. Many would say 'boring," but it's more appropriate to call it 'essential.'"
Sardinia is part of the "blue zone," a term coined by the Belgian demographer Dr. Michael Poulain to describe five parts of the world where residents typically live past 100 years of age. Research with the National Geographic Foundation has helped us understand why certain communities exist without the health problems that much of the world faces. If there's a key to living for a century, it's hidden in places like Sardinia, where residents are 10 times more likely than the average Italian to reach the century mark.
In fact, Sardinian's nonagenarian population survives with only scant cases of cancer, cardiovascular disease, dementia, and other age-related ailments. In other words, they are really, really healthy people who live a really, really long time. It's a combination of the pastoral landscape along with a focus on wellness, walking, gardening, and socializing that keep Sardinians feeling good much longer than the rest of us.
Sardinia is the second-largest island in the Mediterranean by land size, but it's total population is far fewer. Sardinia has just 1.3 million inhabitants, while nearby Sicily has a population four times the size. The rural nature of the island has led to a culture that emphasizes social relationships over long dinners with wine — very in tune with its Italian heritage — but also something entirely unique. They have had to rely on their own land for much of their history, with their food and lifestyle almost entirely farm to table. There's an emphasis on beans, barley, seasonal vegetables, and Mediterranean herbs, with meats and fish reserved for special religious occasions and celebrations. It's a tradition that never stopped, despite modernization and the growth of cities, like Cagliari and Sassari, on the island.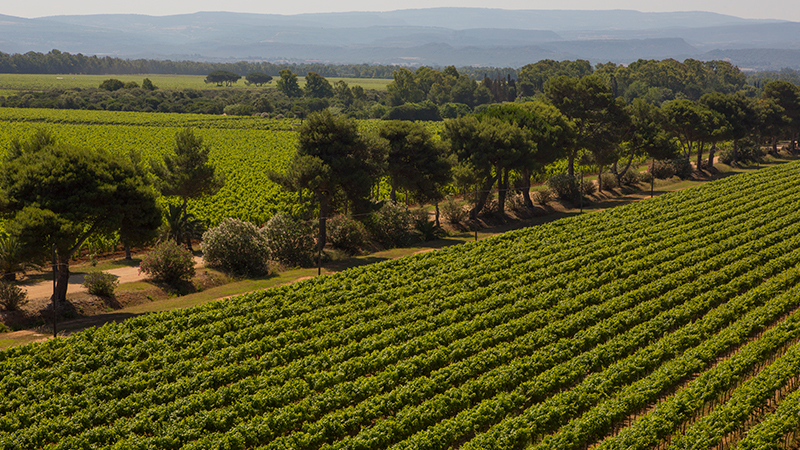 Gagliano explained that Sardinia has undergone several long-lasting periods of poverty and scarcity, which built the sense of community that all Sardinians have. Out of empathy, Sardinians would share meals with one another to ensure everyone had something to eat. Over time, the approach has saved many Sardinians from dying of starvation. Though hunger is no longer a real concern, sharing food has remained a sign of friendship, hospitality, and pride for the Sardinian people. This social and family engagement is closely connected to the pillars of the "blue zone" research.
No meal with friends is ever complete without a glass of wine, and Sardinia has a lengthy winemaking history too. Moreover, moderate alcohol intake is actually one of the lifestyle lessons of people living in "blue zones" as well.
The flagship wines include Vermentino and Cannonau, the latter of which has traced its origins on the island back some 3,000 years. The climate is hot and dry but the mountainside vineyards see cool Mistral breezes from the sea that helps create balanced and approachable red, white, and sparkling wines.
Gagliano feels that the Sella & Mosca Vermentino La Cala is the wine that "exemplifies all-things Sardinia," featuring citrus and floral aromas combined with briny, mineral notes on the finish. Perfect, he adds, with a dish of spaghetti and bottarga (cured fish roe).
Cannonau is the go-to red, a power-packed, full-bodied wine with kirsch and violet aromas paired with berry fruit and wild herb notes on the palate. The riserva bottlings are aged an additional two years in oak. It's an enchanting accompaniment to the traditional spit-roasted wild game meats, like boar and suckling pig, that Sardinians will fire up for special occasions. It's also the best bottle to pour with the local cattle breed, bue rosso, which has been saved from extinction thanks to the local slow-food-minded farmers. Plus, the red wines are generally high in antioxidant-rich compounds.
Sella & Mosca also makes a fresh sparkling wine from a lesser known grape, Torbato, which the brand actually resurrected. It is the only producer of the ancient variety, which it crafts into a charmat-method sparkling, Torbato Brut. Grown on chalky soils like the grapes of Champagne, it offers similar acidity combined with fresh fruit flavors. It's often served with bread and sheep's milk cheese in the afternoon — today termed an aperitif, but for Sardinia's times of poverty, bread and local cheese was the snack to hold one over until the single meal of the day, dinner.
The winery also has a strong history with Cabernet Sauvignon, and remains the only winery to cultivate and produce this varietal in a systematic way in Sardinia. For more than 100 years, Sella & Mosca has worked with this famous vine, perhaps most notably during its time as a nursery, when the team produced rootstocks to replant the phylloxera-plagued vineyards of Southern Europe. Today the grape is used to produce the Marchese di Villamarina Cabernet Riserva, which shows bold black fruit, tobacco, and spice flavors with a silky finish.
Thanks to the popularity of the book "The Blue Zones"by Dan Buettner, Gagliano says that more American consumers have picked up wines from Sardinia, learned about the island, and "catapulted Sardinians to unexpected world fame." The island's approach to life, family, food, and wine is something we should all consider when determining purpose in our own journeys.
"In remoteness and in need, Sardinians learned to be self-reliant, independent, and tough," Gagliano says. "As such, they came to disdain the pursuit of material acquisition, choose to live simply, and give little importance to the tendencies and fashions of the times."
"[This past] generated a ritualistic attitude toward food," he continues. "When you are invited to a Sardinian home for a meal, be prepared to have a memorable experience."
This article is sponsored by Sella & Mosca.