The stereotype of bulk wine is the kind that comes in a box, the cardboard containers sitting on the bottom shelf of the grocery store. It's correlated with inexpensive drinking, a wine product for college students on a budget and beverage novices that a serious wine person wouldn't deign to ever pick up.
In reality, bulk wine — defined as wine shipped in large containers and bottled at its destination — is found in plenty of consumer products. Major retailers like Costco, Target, and Trader Joe's use bulk wine to fill their 750-milliliter glass bottles to sell under their house brands. That goes for companies with private labels too. Brands source in bulk for canned wine and wine-based products, like hard seltzers and sangrias. And, wine producers may use it to top off supply for any number of reasons, not least of which is a bad year of weather.
Proponents of bulk wine believe it's the future, thanks to the sustainability of the process, the broad range of consumer products it can serve, and the ease of production, all major reasons why the industry has grown in recent years. In 2020, the United States imported 383 million liters of bulk wine, up 62 percent in the past decade, and the U.S. production of bulk wine accounts for 65 percent of exported wine by volume.
Don't Miss A Drop
Get the latest in beer, wine, and cocktail culture sent straight to your inbox.
"Bulk wine is a huge part of the global wine business," explains Cyril Penn, editor of Wine Business Monthly. "Bulk wine comes in a lot of flavors and ranges of quality, but is always going to be commercially acceptable. You're not going to find wines that truly connote terroir, but there is an ocean of wine out there."
The idea of terroir is likely what has turned off many in the wine industry to bulk wine. When we set out to report this story, we quickly found that wine industry professionals, from sommeliers to company spokespeople, didn't want to talk about bulk wine. Companies balked at the suggestion they may use bulk wine in their subscription service offerings or canned wine. One even went so far as to tell me they import only 20-liter kegs of their natural wine from France. To be considered bulk, they said, it would need to be a 60-liter keg. A master sommelier replied that they only work in "quality wine," implying that bulk wine couldn't possibly be quality.
"Some people think wine is only OK if there's just one or two barrels made and don't really understand how the wine business works," Penn says. He explained that most people don't realize that wineries make wines for other wineries on a contract basis too—up to tens of millions of cases altogether.
"Bulk wine plays a role in most mass-market brands," Penn continues. "The top 50 U.S. [wine] producers make 90 percent of the domestic branded wine sold by volume but you've got 11,000 wineries in the U.S." In other words, the large producers are selling and packaging that wine under their own labels but also selling off wine in bulk for other uses. In both cases, a consumer is drinking it.
Brushing off bulk wine is a disservice to the wine industry as a whole because, quite simply, it is a significant chunk of the global wine-business pie. It represents 38 percent of international wine exports, according to the World Bulk Wine Exhibition (WBWE), the leading trade show dedicated to all things bulk wine, in a global wine market worth more than $360 billion. Bulk wine satisfies a very real demand from consumers for a variety of wine products at an attractive price point, and producers are raking in the cash. Plus, there is a massive middle market of brokers and negociants all vying to buy and sell wine in bulk from countries like Spain, South Africa, Argentina, and New Zealand. You can even avoid the broker and source directly online on platforms like Alibaba.com.
Otilia Romera de Condés, chief executive officer of WBWE, says that the boom in private labels, alternative packaging methods such as cans, and the development of design-focused wine brands have all contributed to the growth of the bulk wine industry in recent years.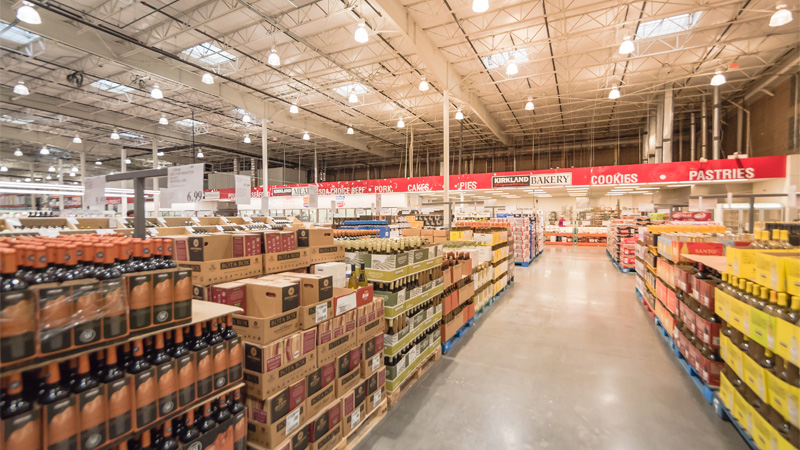 Not all, but some, subscription services and direct-to-consumer brands source wine in bulk, package with various labels, and sell to thirsty shoppers. It's not inherently a bad strategy, since they often still include regions and countries on the labels. Romera de Condés noted that this wine "can be considered 'premium.'"
In fact, the quality of bulk wine has improved so much since WBWE started in 2009 that Romera de Condés launched the International Bulk Wine Competition in 2011, the world's first-ever awards for best wines in bulk.The wines are judged by a panel of experts just like a bottle of Bordeaux's Mouton-Rothschild. He says tasters are routinely blown away by the quality.
"What is truly complicated nowadays is to make a bad wine, so it's important to find the right type of wine that is tailored to what a buyer needs," Romera de Condés says, referring to technological and scientific advances in winemaking. "Producers have all sorts of requirements and bulk wine often provides a solution for all of them."
One major solution is sustainability. As consumers look for products that support the environment, bulk wine is tough to outcompete. Shipping by large container and bottling at the destination has a much smaller carbon footprint than shipping physical bottles from one country to another. Plus, Romera de Condés noted that many bulk wine producers farm organically or sustainably, adding to the value prop for the consumer.
Guillermo Teschendorff of Luxium Wines S.L., a bulk wine service provider based in Valencia, Spain, says that specialization has "evolved drastically since the time of my grandfather," who began sourcing Spanish bulk wine for export in the early 1900s. Teschendorff says that today, companies like his tout a plethora of offerings including organic, biodynamic, vegan, and even de-alcoholized wines.
Spain is a strategic place for a company like Luxium. Thanks to the country's use of European Union development funds to restructure its vineyards and the production capacity of the wineries, Spain has emerged as a serious player in the bulk wine industry. Today, it's the largest bulk wine producer in the world, according to WBWE. Exports account for more than 50 percent of the overall revenue for Spanish wine. Much of it goes to other European Union countries, like France and Germany, but also to China and Russia.
Part of what makes Spain such a great source is that production is less expensive than in many other wine regions. Being able to create large volumes at a lower cost keeps the final price — after shipping, bottling, marketing, and distributing — low too. Romera de Condés says that the average export prices for bulk wine are just $0.91 per liter. On Alibaba.com, you can find Spanish bulk wine advertised for even less, at $0.30 to $0.49 per liter. That's a huge win for the consumer looking for a sub-$20 bottle. (Turrentine Brokerage, which releases regular market updates, notes that most of the volume of bulk wine goes to bottlings ranging from $10 to $20 for the consumer.)
The bulk wine industry is also helpful to other wine producers. Winemakers may rely on bulk wine purchases to top off bottles due to any number of variables that affect supply, such as poor weather, an increased demand from consumers, or to add another skew to their portfolios. By sourcing locally, they can still claim the same appellation in many cases. Similarly, winemakers who end up with extra inventory may sell off wine in bulk for added revenue.
More high-quality bulk wine is for sale this year, says Penn, because of the lack of on-premise orders during the pandemic. A quick glance at Wine Business Monthly's listings, and a buyer will see current vintage offerings for top-notch California appellations like Russian River Valley Pinot Noir and Spring Mountain District Cabernet Sauvignon.
This is also how many private labels work, whether it's an amateur winemaker renting a space in a collective, an entrepreneur looking to create a canned wine brand, or a restaurant offering its own house wine. An individual can purchase wine to their specifications in bulk then bottle and label as they see fit. Simply sort by price, country, region, and style.
It has, and will continue to, open possibilities for offerings and innovations in the wine industry.
"Bulk wine is any wine before packaging; the question is where should we package it?" Romero de Condés says. "New consumer trends — and this is very important—a higher environmental awareness has turned bulk wine into the best alternative for the future."
This story is a part of VP Pro, our free platform and newsletter for drinks industry professionals, covering wine, beer, liquor, and beyond. Sign up for VP Pro now!