Crushing bottles of our favorite whites and rosés is definitely our preferred springtime activity. But repurposing those bottles into cute crafts is a close second. With the weather warming up, we can't wait to start pimping out our gardens. While flowers, herbs, and shrubs are the obvious choices, why not dress up your digs with a festive, wine-bottle craft? These nine ideas are simple to make, adorable to look at, and can transform any garden from drab to fab. Best of all? Getting those bottles empty is half the fun!
Light up your garden area with these adorable hanging candles. The copper grapes addition gives it the perfect wine-lover's touch.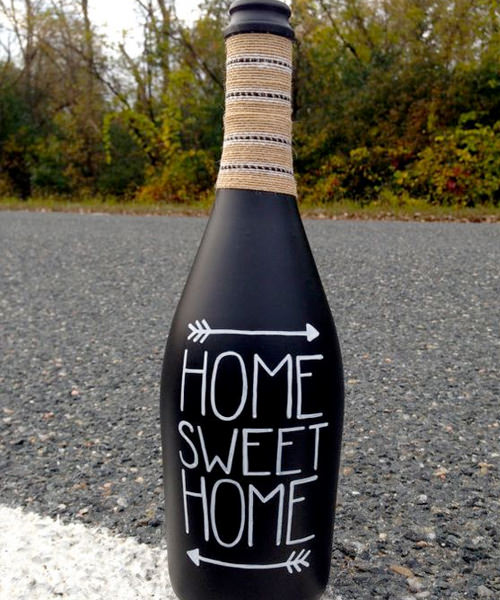 Be the most welcoming wine lover on the block with this wine bottle chalkboard sign.
Don't Miss A Drop
Get the latest in beer, wine, and cocktail culture sent straight to your inbox.
Why house the birds when you can feed them? Throw some birdseed into this bottle and watch the fruits of your drinking help your mini-ecosystem!
These repurposed bottles look especially gorgeous with an array of plant shapes and colors. Check out how gorgeous the long, leafy plant looks!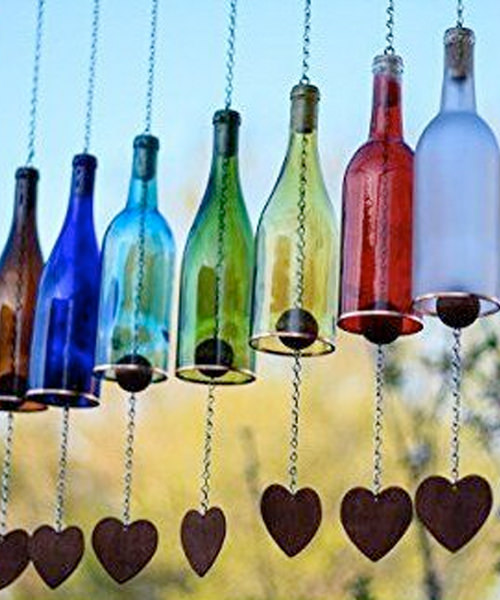 This simple yet beautiful set of wind chimes adds a peaceful zen to any home garden.
Keep the bugs at bay with these adorable wine-bottle citronella candles! So much cuter than the usual potter bases they come in.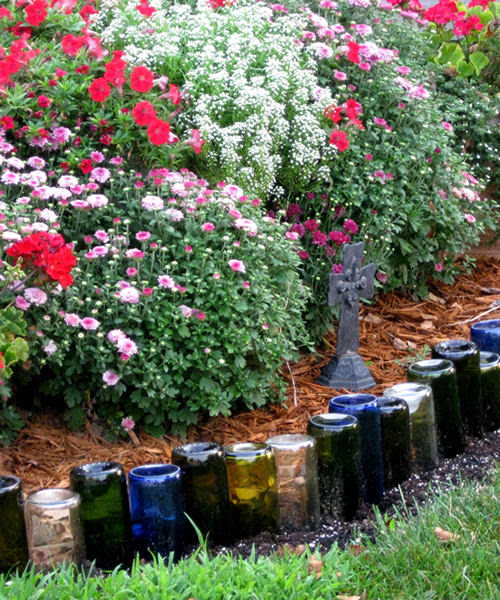 Crafting with bottles doesn't get any simpler than this! Simply flip upside down, bury into some dirt, and voila. Vary up the bottle colors for a fun, festive edging.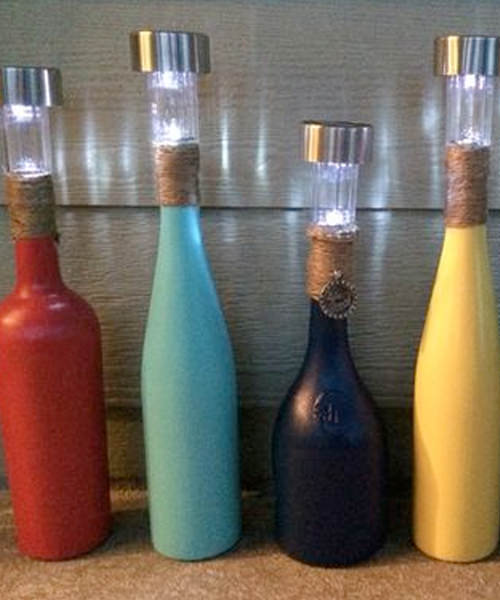 These adorable solar lanterns are super easy to make. Simply paint, string some twine, and pop the lantern on top! As with the bottle edging, vary the colors to make your lanterns pop.
These bottle trees are a fun, festive addition to any garden or patio. Using bright-colored bottles will add a super springy touch. Bonus points for adding gems to the base like this example here!