Getting into beer is easier than ever these days. It seems like everywhere you look there are new breweries popping up and new craft beer lovers proclaiming their love of beer culture.
Perhaps you are closely acquainted with one of these burgeoning craft beer lovers. Or maybe you are one yourself. Regardless, with the holidays just around the corner, it's time you find something to make the most of our new national obsession.
Here are 10 gift ideas for the person who is just getting into craft beer.
Don't Miss A Drop
Get the latest in beer, wine, and cocktail culture sent straight to your inbox.
The Ultimate Crystal Craft Beer Glasses Set
People making their way through the world of craft don't always know what new type of beer they're going to stumble on next. That means they need to be ready for every beer style and occasion. Having a classy universal beer glass that highlights every style is a necessity.
Railroad Spike Bottle Opener
Most bottle openers are a dime a dozen. This railroad spike bottle opener is handmade by artisan ironworkers in North Carolina and is not like most bottle openers. It's got some weight to it and perfectly pops the top off of all your favorite brews in style.
I Only Drink IPA
Look at any draft list and you'll see IPAs, IPAs, and more IPAs. And why not? IPAs are delicious. Buy this IPA shirt for that new beer lover and let them show off that they, too, understand how and why IPAs are so ubiquitous.
Beer Chemistry Pint Glass Set
Did you know that there are eight molecules in beer that make it so delicious? Most importantly, does the new beer lover you're buying gifts for know? These chemistry pint glasses help everyone learn while drinking.
Mountain Peak Pint Glass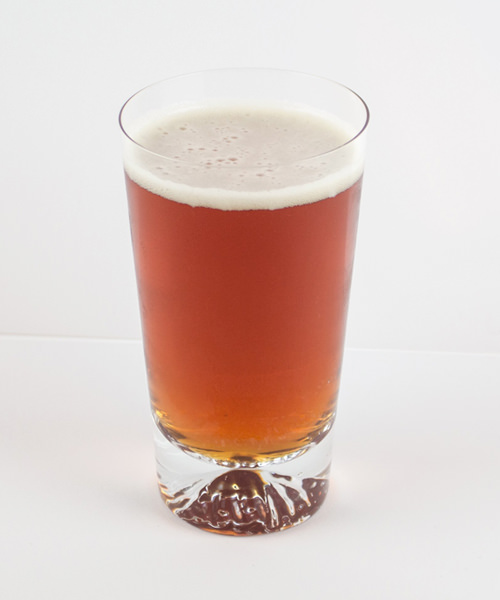 Buy the gift that truly lets a beer drinker reach new heights. This mountain peak pint glass is just the right fit for any athletic drinker who likes to climb and/or hit the slopes.
Bring Me Beer Socks
Is there anything better than sitting cozy on the couch drinking beer? No, except being cozy while wearing these "bring me a beer" socks.
VinePair Wineskins
Technically, this travel packaging is for wine bottles. But as any beer fan (or new beer fan) knows, some of the best beers come in wine-sized bottles. Make sure the people you love most never have to deal with a broken bottle from their favorite brewery with the VinePair wineskin.
Best Beers Book
Loving beer means knowing beer. While the exact beer that got everyone obsessed with the sudsy beverage varies, there are a few standouts that everyone should know. This book has them all.
Beer Types Poster
Hang this poster up in any room and prepare to get lost in the complexities of beer. This informational work of art is the easiest way for people to learn all the ins and outs of beer styles.
12-Ounce Can Cooler
Temperature is the most important part of proper beer drinking. If the beer isn't at the right temperature, then the drinker isn't tasting exactly what the brewer intended. This insulator is far better than your typical koozie and comes in nine different colors.