This article is part of a series, highlighting the importance of additive-free and authentic tequila, partnered by PATRÓN. Discover more at The World of PATRÓN.
The Margarita is undoubtedly one of the most popular cocktails ever conceived. Throughout the 20th century, this simple preparation of tequila, orange liqueur, and lime juice swept the globe, becoming as recognizable on a bar top in Budapest as it was poolside in Acapulco. But as its success soared, the quality of its underlying ingredients came under attack.
By the late '80s, inferior spirits, sour mixes, and artificial sweeteners were all too commonly incorporated into its specs. For one San Francisco bar, at least, this was never on the menu. And today its name is synonymous with an authentic, additive-free take on the tipple. If you're ready for the same, and beginning to explore clean cocktails, it's time for a taste of Tommy's Margarita.
Julio Bermejo is the celebrated architect of this enduring variation. As co-owner of his family-run establishment (named after his father), he has overseen the business's evolution from humble eatery into one of the premier tequila bars on the planet. In 1990 he helped cement this status with the help of a secret sauce — or secret syrup, to be more precise: agave nectar. Although ubiquitous today, thanks to a relatively low glycemic index, at the time it was still a fairly obscure sweetener.
"Bermejo was introduced to this novelty product and he thought it would be logical to use it in a classic Margarita recipe instead of typical orange liqueur," explains Egor Polonskiy, manager of education and mixology for PATRÓN Tequila. "Agave fructose was very expensive — but still cheaper than premium triple sec. So he decided to mix it with a little bit of simple syrup and that's how Tommy's Margarita was born."
The rest, as they say, is history. And although the cocktail was not even originally named by Bermejo, he had soon forged such a massive mark on the bartending community that they honored him by coining the modern classic after his family's bar. In fact, less than a decade later, Bermejo was such an influential personality that the restaurateur was tapped by then-Mexican President Vicente Fox to be part of a special delegation to Europe. Their primary objective: to guarantee tequila's denomination of origin within the EU.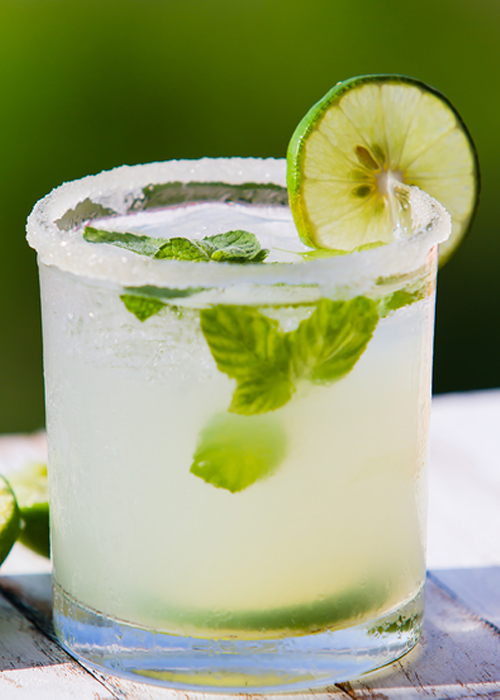 "One of his responsibilities on the trip was to be the liaison with European bartenders and he made great friendships with many of them," according to Polonskiy. "Bar communities around the world started gaining more and more interest in the tequila category and began copying the Tommy's Margarita in their own establishments."
Now that you can buy agave nectar at any corner store, the simple formula of Tommy's Margarita consists of just 100 percent agave tequila, agave nectar, and fresh lime juice. Of course, even when you're talking about 100 percent agave tequila, not all are created equal. And there's ample reason why PATRÓN is the recommended base spirit in any Tommy's Margarita, whether you're ordering one in San Francisco or Shanghai.
Like the clean cocktail it forms the backbone of, PATRÓN is an ingredient-minded liquid. The artisanal distillery crafts all its bottlings exclusively from the finest quality Blue Weber agave that the Jaliscan Highlands have to offer. The hearts of the plant are slow-roasted according to time-honored techniques that result in flavors as deep and complex as they are smooth and satisfying.
The prototypical example of ultra-premium tequila, PATRÓN has remained additive-free since the day it hit shelves more than 30 years ago. And in a preparation as elementary as Tommy's Margarita, the significance of each component is sacrosanct. In other words, you can't afford to involve brands that work with dyes, colors, and artificial flavorings. Chemicals such as glycerin might be hiding in certain bottles, since they're not legally required to be listed on the label. But with PATRÓN, what you see is what you get: a well-balanced liquid you can count on.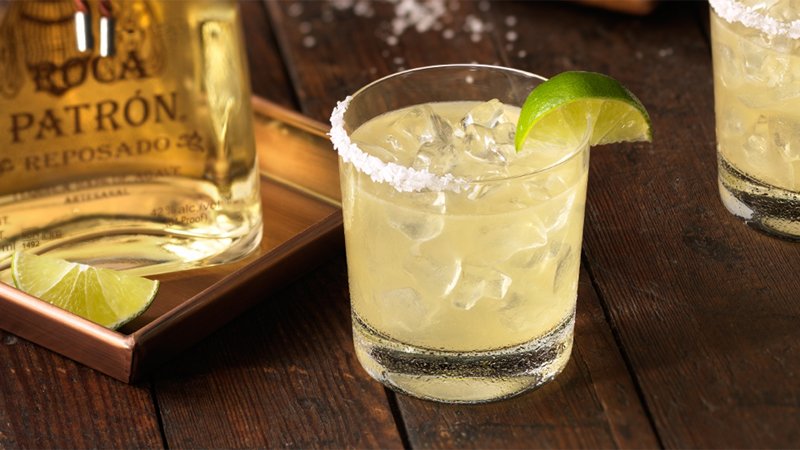 "Quality and flavor of tequila really shine and comes through in this drink," promises Polonskiy. "I've had a Tommy's Margarita made with almost all our marks: from versatile and great-for-any-occasion PATRÓN Silver to exclusive and rare Gran PATRÓN Burdeos as a base. It is really remarkable that even such complex tequilas showcase all their nuances through the lens of this cocktail."
Equally as astounding is how easy it is to arrange a spectacular Tommy's Margarita at home. Once you've got your PATRÓN, agave nectar, and fresh limes in hand, the rest is a squeeze. Quite literally, as you'll want to pulverize your green citrus directly into a cocktail shaker — or whatever you're mixing your drinks in. "Lime oxidizes very fast and it is important to capture its flavor before full oxidation happens," warns Polosnky. "I know Julio Bermejo pays a lot of attention to what kind of limes he actually buys. One time we were shaking PATRÓN Tommy's Margaritas at a cocktail festival in Arizona and he flew in with a case of his own limes. I thought he was crazy. He's not."
He's also not cutting any corners. Bermejo made his Margarita world-famous simply by daring to care about each and every ingredient that went into its construction. It's precisely the same formula that vaulted PATRÓN into pole position as the world's top-selling premium tequila. Clearly it's a winning philosophy. No surprises then, that when it's time to sip the ultimate Tommy's Margarita — in Bermejo's home bar or your own — there's only one tequila worth its salt.
This article is sponsored by PATRÓN.