Cold beverages are extremely refreshing, however ice-cold beverages can mask the flavors of your favorite wine, beer, and spirits. That's why when keeping drinks cool, it's all about finding the right balance of thirst-quenching and depth of flavor.
While keeping your eyes on the clock as your drinks are chilling in the fridge or playing the "can I sip faster than this ice will melt" game are viable options, we prefer something a little more foolproof. Here are six of our favorite gifts to keep your drinks perfectly chilled throughout the evening.
Cooler Than Cool Wine Glass (Set of 2) – $28 (originally $33)

We love these Cooler Than Cool Wine Tumblers because all you do is throw them in the freezer and a few hours later they're ready to cool down your favorite white or rosé wine. The secret is the proprietary gel inside the tumbler walls which keeps your white wine at the perfect temperature throughout its stay in your glass, no matter if you drink fast or a bit slow. And they're not just for white wine either. Chill the glass in your refrigerator to keep your favorite, lighter reds at cellar temperature too.
See The Tumblers Now!
Geometric Drink Rocks (Set of 4) – $34 (originally $41)

At first glance, these are a really cool set of drinks rocks, but these Geometric Drink Rocks are actually extremely functional. They're made from soapstone and marble which are materials that are naturally cooling, so once they're frozen, they really go the extra mile to keep your drink cold. They are a must have for whiskey lovers who want to enjoy a chilled dram but are looking to avoid their drink being watered down by ice.
See The Rocks Now!
Heart Wine Stones (Set of 2) – $17 (originally $21)

A lot of the drinks rocks on the market are extremely heavy and bulky, meaning attempting to drop one in a fragile wine glass can be extremely anxiety inducing. Thankfully these Heart Wine Stones are a bit smaller and leaner in weight, making them our go-to pick when looking to quickly chill a glass of Sauvignon Blanc or Rosé.
See The Stones Now!
Handmade Leather Koozie – $35 (originally $39)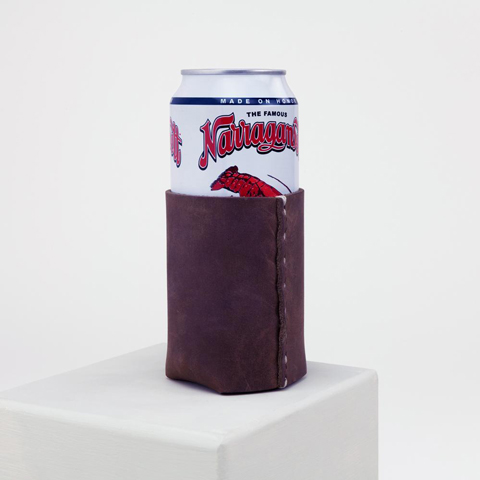 Nobody likes taking a sip from their can of beer or wine to find that their hands have completely warmed up the drink to an unpleasant level. Koozies are an easy way to prevent this, but we've found that the plastic ones we collected in college simply don't do the trick. This handmade leather koozie is durable and keeps your beer cold throughout the tailgate.
See The Koozie Now!
Dauville Bucket – $105

The only wine we always want to be ice cold is sparkling wine. To do this effectively, you need a good and sturdy ice bucket, such as this Dauville Champagne Bucket. Simply place the bottle in the bucket, cover with ice and some cold water, and in about 30 minutes you'll be ready to sip cold bubbly all night long.
See The Bucket Now!
Cooler Than Cool Pint Glass (Set of 2) – $32 (originally $38)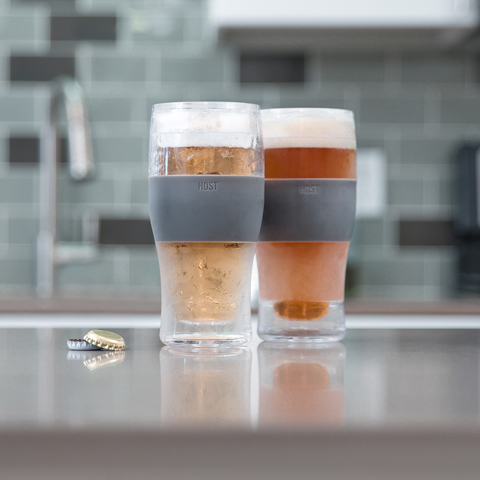 Using the same proprietary gel as the wine tumblers, these Cooler Than Cool Pint Glasses keeps 16 oz. of your favorite brew perfectly chilled without masking the aromas. Plus the dual-purpose silicone band on the glass is comfortable to hold and prevents the heat from your hands warming up your craft beer.
See The Glasses Now!