Considering how historically unfussy beer has been seen as, it's funny how. . . well. . . fussy some beer lovers can be. In lieu of road-tripping to Vermont to pick them up some real fresh brews, these gifts are perfect for the beer lover in your life, no matter how particular they may be.
The Expert's Beer Log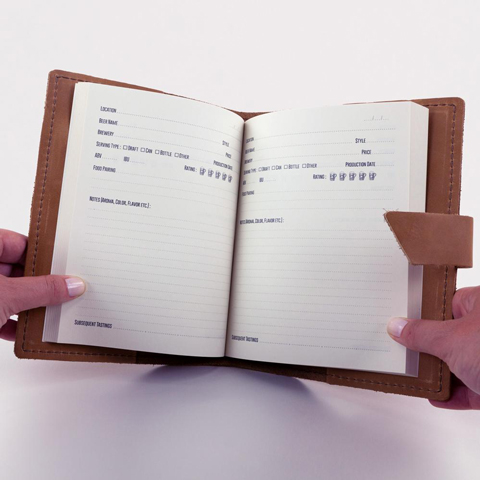 Our Senior Staff Writer and Chief Beer Enjoyer Cat Wolinski has tried many a beer log in her day, and this Expert's Beer Log is her favorite. With its handmade leather cover, and attention to technical details like a beer's production date and how it was served, it will soon become your favorite as well!
Spiegelau Universal Tulip Beer Glasses (Set of 4)
We're not saying you need fancy glassware to be a beer nerd. What we are saying is that this set of Universal Tulip Beer Glasses was designed by a panel of master brewers to enhance the flavor and aroma of whichever beer you pour into it. It's perfect for anyone who loves beer, whether they're a Cicerone or couldn't tell you what hops are. Bonus—it's dishwasher safe!
Bring Me Beer Socks
These comfy Bring Me Beer Socks are a beer-lover's dream. They'll keep your feet warm while you're enjoying a sip of something special, and gently remind anyone around you to come refill your glass. Funny, cozy, AND practical.
The Gentleman's Leather Koozie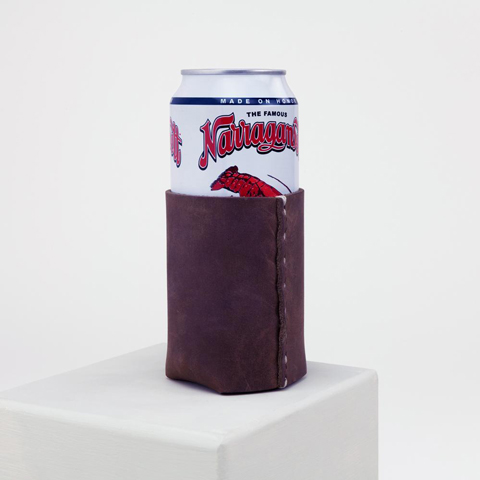 If you're the type of person who has conversations about hop varietals, but is drinking beer from free koozies you got in college, it may be time for an upgrade. This Gentleman's Leather Koozie is made of top-grain cowhide and evolves beautifully with age. Any of the three gorgeous colors will keep your brew of choice cold while saying "I like well-made beer and use well-made accessories to enjoy it."
Numbskulls Pint Glasses
These kooky, Numbskulls pint glasses are adorned with cheerful skulls, each with a slightly different hat and personality. You'll be smiling right along with the skulls as you drink your favorite IPA out of these dishwasher-safe glasses!
Dropcatch Bottle Opener
With the Drop Catch Bottle Opener, simply mount it to the wall or stick it to the fridge, and every time you open a bottle of brew, the powerful magnet inside the wood grabs hold of the cap and catches it before it can fall to the ground, causing it to stick to the opener.
Spanish Beer Tapas Glasses
These refined and lightweight Spanish Tapas Glasses will take you right back to those late nights in Barcelona—whether you choose the "water," "beer," or "wine" size, their minimal elegance will up your at-home beverage game (or ice cream serving game, no judgment). Plus, they're stackable, handmade, AND safe for the dishwasher. Most importantly, this is the only time of the year this collection goes on sale, so grab them before they're gone.
US Country & State Beer Cap Maps
These Beer Cap Maps are the perfect way to keep track of your favorite beers from around the country—or even any given state! Hang it on your wall, and pop in any standard-sized cap that you've enjoyed. Voila, you have art (which doubles as subtle bragging rights for how many in-demand beers you've found!).