When entertaining at home, we believe the best way to make a lasting impression is rooted in making things look effortless. And contrary to popular belief, making things look effortless shouldn't actually require a TON of effort (tbh, we've got other things to worry about).
That's why we love a good bar cart. Instead of shoving random bottles of gin and amaro in a cabinet, showcase your collection on a beautiful, and functional bar cart that is guaranteed to spark joy every time you whip up a batch of Manhattans for your guests.
We love this bar cart because it's the perfect blend of fashion meets function — and above all it sells for a reasonable price compared to basically anything you can find for similar quality and style. The gold plated, stainless steel construction is very sturdy, but can easily be moved around with a convenient set of wheels.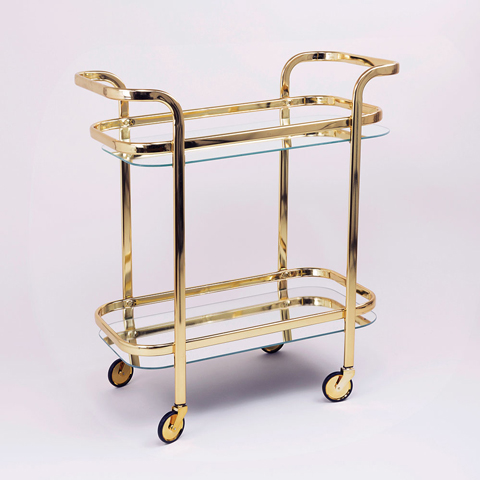 As an extra bonus, the mirrored shelves stylishly highlight your prized bottles and bar tools, creating a focal piece in your living room that looks great even when you're not entertaining the masses.
Now all you need is a reason to host (Oscar Party anyone?).