Gifting for people who love fine food and drink can be complicated because usually they already have a bar cart or cellar full of fine whiskeys and wine. Which is why we prefer to avoid all risk of them unwrapping a bottle they already have and giving gifts that amplify the everyday food and drink experiences the person already has.
After years of testing, here are our best gift recommendations for people who love whiskey, wine, beer, and cocktails, and even cheese.
BEST WHISKEY GIFTS
THE SPEAKEASY ROCKS GLASS (SET OF 4) – $54.60 (ORIGINALLY $78)
We love breaking out glasses that have a little more flair when sipping straight whiskey. The subtle, diamond wheel cut art deco inspired pattern on this set of rocks glasses feels luxurious in your hands and is subtle to the touch. Most importantly, they're dishwasher safe.
LIQUID BODY FLASK – $49.70 (ORIGINALLY $71)
Everyone needs a solid flask and what better flask than an award-winning flask? This unique piece took home the 2014 best product design award at the New York Now design festival. Designed by The Principals, each one is slightly different, thanks to a process called hydroforming (think steel + welding + water pressure). It's incredibly sleek, pocket-friendly, and you'll look uber cool pulling it out for a swig. Get it in black, white, or chrome.
THE HERO/REBEL DOUBLE ROCKS GLASS SET – $49 (ORIGINALLY $59)
Perfect for the history nerd in your life, these Hero/Rebel Double Rocks Glasses each represent an iconic figure from America's Revolutionary period. Hero = George Washington, Rebel = Thomas Jefferson, Philosopher = Benjamin Franklin, Diplomat = John Adams. Bonus: they were manufactured and sand-etched in the US of A and made in partnership with the Colonial Williamsburg Foundation. Also, they're dishwasher safe!
GEOMETRIC CRYSTAL SPIRITS DECANTER – $33.60 (ORIGINALLY $48)
Decanters are a great way to show off your house blend when entertaining. This eye-catching Geometric Crystal Decanter has twenty triangular sides, meaning it's a low-tech light show in a bottle. Rest it upright or on its side and let it show off the hue of your favorite spirits.
SPIEGELAU BOURBON TASTING GLASS (SET OF 4) – $38.50 (ORIGINALLY $55)
If you're a Bourbon lover, you need these Bourbon Tasting Glasses. Period. These are larger than traditional snifter glasses to open up the bourbon in your glass fully. We were skeptical at first, but just to make sure we tried the same bourbon side by side in one of these glasses, next to a standard rocks glass and traditional snifters. These won, no contest.
CRYSTAL SCOTCH GLASS (SET OF 2) – $20.30 (ORIGINALLY $29)
Ready to take your Scotch seriously? These Crystal Scotch Glasses were designed to amplify those the layered aromas of any bottle you pick up, completely taking your sipping experience to the next level. These glasses are also great for appreciating a well-crafted aged tequila.
VINTAGE INSPIRED CRYSTAL SPIRITS DECANTER – $33.60 (ORIGINALLY $48)
A decanter says a lot about your personal style. If you're more of an "I want my decanter to look like I took a time machine to the 1800s and stole it from Rockefellers," this Vintage Crystal Spirits Decanter is calling your name. Instantly elevate the whiskey of your choosing with its refined splendor.
YARAI DOUBLE ROCKS GLASS (SET OF 6) – $22.40 (ORIGINALLY $32)
Used in the top craft cocktail bars across the globe, the glass's design harkens back to a bygone era when cocktails and jazz ruled the day. Since these glasses were designed for professional bars, they are extremely durable, so you can put them in your dishwasher at the end of the night.
THE FOUR HORSEMEN T-SHIRT – $19.20 (ORIGINALLY $28.50)
Can you brave a Four Horsemen shot? It traditionally contains Tennessee Whiskey, Bourbon, Scotch, and Irish Whiskey, is named for the four horsemen of the apocalypse and has always contained the four most famous spirits that begin with the letter J. This shirt makes it look like you can (hangover not included).
MID CENTURY MODERN BAR CART – $161.00 (ORIGINALLY $230)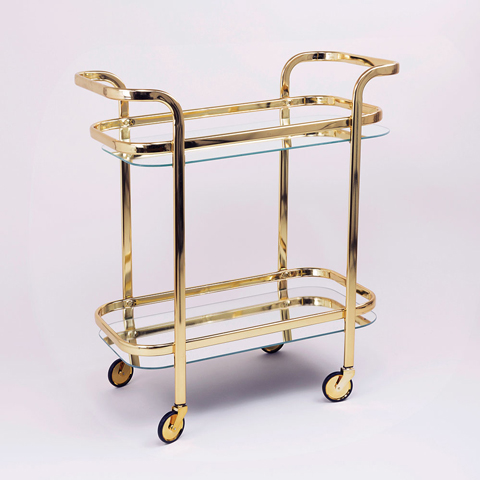 We've never met a whiskey drinker who didn't have an issue storing their collection of bottles. This sleek bar cart has gold plated, stainless steel construction which is very sturdy (but still lightweight to move around if needed) and the mirrored shelves properly accentuate your prized bottles and bar tools, creating a focal piece in your living or dining room that's a real showstopper.
BEST WINE GIFTS
THE AFICIONADO'S WINE THERMOMETER – $9.80 (ORIGINALLY $14)

To experience the nuances of a bottle of wine, it's extremely important to drink it at the right temperature. There are plenty of wine thermometers on the market, but this thermometer is the most reliable we've ever used. It's not a massive gadget so it doesn't take up storage space, it doesn't use batteries so it's never dead when you need it, and it has reference markers on it showing what temperature the most common varietals should be served at.
THE EXPERT'S LEATHER WINE LOG – $40.60 (ORIGINALLY $58)
Sure, you can find wine journals in many places. This Expert's Wine Log, though, has beautiful raw construction, a handcrafted leather cover, and fields to document all the important information, including the label. The perfect gift for those hoping to do a deeper dive into wine, and possibly start a wine career.
WINE BREATHER DECANTER – $59.97 (ORIGINALLY $86)

Much like we need a hot coffee to fully be awake, wine needs a steady hit of oxygen to fully release its flavors and aromas. If you're short on time, this Wine Breather Decanter is the most beautiful and efficient way to present your wine at its peak in under two minutes.
ITALESSE UNIVERSAL RED WINE GLASS (SET OF 6) – $67.20 (ORIGINALLY $96)

We discovered these Italesse Red Wine Glasses on a trip to Italy and were immediately smitten. We were even more smitten when we realized how durable—and dishwasher-safe!—they were. We guarantee that you will be just as smitten when you enjoy your favorite red wine from them.
CHAMPAGNE SABER – $66.50 (ORIGINALLY $95)

Life is full of milestones like graduations, weddings, the birth of your first child, and of course sabering a bottle of Champagne. To put it simply, you're not a wine geek until you saber a bottle of bubbly. This beautiful saber features a polished wood handle, so you can hold it with pride as you pour glasses from your favorite (now sabered) bottle. As Napoleon once said, "Champagne, in victory, one deserves it, in defeat one needs it." Can't fight that logic.
HANDMADE CERAMIC WINE BOTTLE COASTER – $33.97 (ORIGINALLY $49)

These Ceramic Wine Bottle Coasters—which can hold the base of a standard Bordeaux-style, Burgundy-style or sparkling wine bottle—are a chic way to avoid stains on your table. They come in five gorgeous colors and are hand thrown in New York by one of our favorite potters.
SPIEGELAU UNIVERSAL CRYSTAL WINE GLASS (SET OF 4) -$31.50 (ORIGINALLY $45)

It's nice to match your glasses to whichever wine you happen to be drinking, but do you know what's even nicer? Having a timeless, crystal, dishwasher-safe set of glasses that will beautifully showcase every wine.
STAINLESS STEEL BOTTLE CHILLER – $32.20 (ORIGINALLY $46)

Don't let your Champagne or white wine get warm! Every host needs to own a bottle chiller, and this stainless steel number doesn't just do a great job, it also looks great out on the table.
BRING ME WINE SOCKS – $11.20 (ORIGINALLY $16)

Meet the gift that's going to help you survive all of those office parties and gift exchanges. These Bring Me Wine Socks are cozy, cheeky, and practical. Good for a laugh, and for an occasional glass of wine being brought to you without you having to ask (because the socks asked for you).
COOLER THAN COOL CHILLED WINE GLASSES (SET OF 2) – $23.10 (ORIGINALLY $33)

There's nothing worse than drinking warm wine. Look out for yourself/your wine-loving friends by grabbing a set or two of these chilled glasses, which feature a proprietary gel blend to keep the wine cold, and a silicone band so your hands aren't chilled along with your wine.
BEST BEER GIFTS
SPIEGELAU UNIVERSAL TULIP BEER GLASSES (SET OF 4) – $32.90 (ORIGINALLY $47)
When your fridge is full of hazy NEIPAs and borderline ridiculous pastry stouts, you need some glasses that are ready for anything. This set of Universal Tulip Beer Glasses was designed by a panel of master brewers to enhance the flavor and aroma of whichever beer you pour into it. It's perfect for anyone who is looking to experience the nuances of those highly sought after brews. Bonus—they're dishwasher safe!
THE EXPERT'S BEER LOG – $40.60 (ORIGINALLY $58)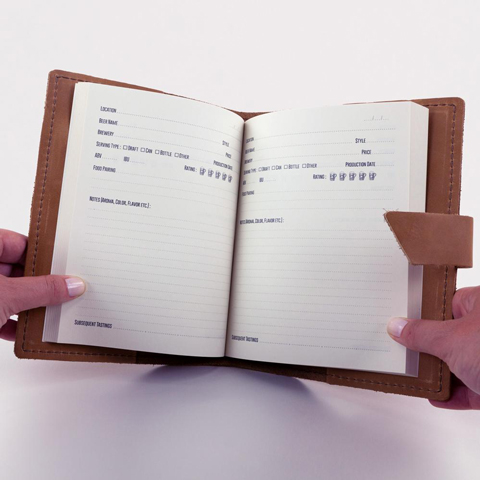 VinePair Associate Editor and Chief Beer Enjoyer Cat Wolinski has used many beer logs during her craft beer journey, and this Expert's Beer Log is her favorite. With its handmade leather cover and consideration of technical details like a beer's production date and how it was served, it will soon become your favorite as well!
TOP HOPS POSTER – $19.20 (ORIGINALLY $24)

We used statistics from the United States Department of Agriculture (USDA) to plot the top varieties harvested in the three major hops-growing states. This museum-quality poster shows where those Simcoe, Cascade, and Chinook hops in your favorite beers come from. A must for all beer geeks.
US COUNTRY & STATE BEER CAP MAPS – FROM $31.50 (ORIGINALLY $59)
These Beer Cap Maps are the perfect way to keep track of your favorite beers from around the country—or even any given state! Hang it on your wall, and pop in any standard-sized cap that you've enjoyed. Voila, you have art (which doubles as subtle bragging rights for how many in-demand beers you've found!).
REINHEITSGEBOT BEER PURITY LAW T-SHIRT – $19.20 (ORIGINALLY $24)

Reinheitsgebot, the German Beer Purity Law of 1516, is extremely simple, stating that beer can only be made of barley, hops, and water. This soft and lightweight shirt is a must-have for the ultimate beer geek.
DROPCATCH BOTTLE OPENER – $37.10 (ORIGINALLY $53)
With the Drop Catch Bottle Opener, simply mount it to the wall or stick it to the fridge, and every time you open a bottle of brew, the powerful magnet inside the wood grabs hold of the cap and catches it before it can fall to the ground, causing it to stick to the opener.
THE GENTLEMAN'S LEATHER KOOZIE – $27.30 (ORIGINALLY $39)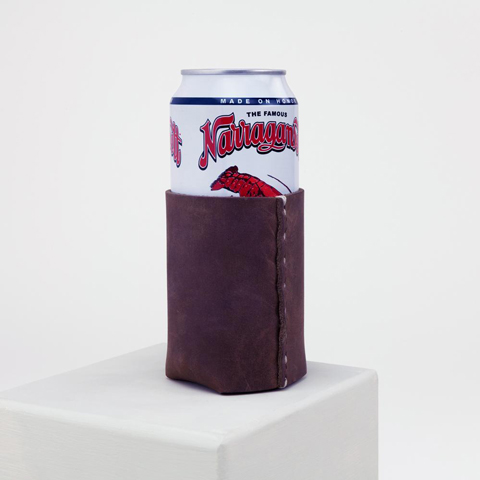 If you're the type of person who has conversations about hop varietals but is drinking beer from free koozies you got in college, it may be time for an upgrade. This Gentleman's Leather Koozie is made of top-grain cowhide and evolves beautifully with age. Any of the three gorgeous colors will keep your brew of choice cold while saying "I like well-made beer and use well-made accessories to enjoy it."
NUMBSKULLS PINT GLASSES – $36.40 (ORIGINALLY $52)
These kooky, Numbskulls pint glasses are adorned with cheerful skulls, each with a slightly different hat and personality. You'll be smiling right along with the skulls as you drink your favorite IPA out of these dishwasher-safe glasses!
COOLER THAN COOL PINT GLASSES (SET OF 2) – $26.60 (ORIGINALLY $38)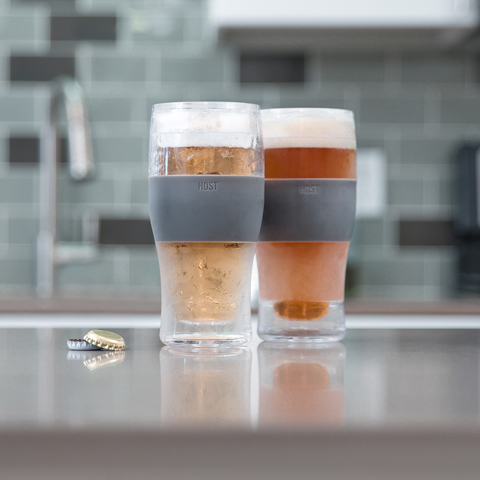 These Cooler Than Cool Pint Glasses keep 16 oz. of your favorite brew perfectly chilled without masking the aromas. The secret is in the proprietary gel and double-walled construction, which after freezing for around four hours are ready to go. Most importantly, the dual-purpose silicone band on the glass is comfortable to hold and prevents your hands from further warming up your craft beer.
THE FLAVOR & AROMA PROFILES OF POPULAR HOPS PRINT – $17.60 (ORIGINALLY $22)
This poster maps the most popular American, Australian, New Zealand, English, and German Noble Hops by flavor profile and aroma. These are the hops you are most likely to encounter in craft beer, so you can sip and savor your next brew with newfound expertise.
BEST COCKTAIL GIFTS
FACETED GIN & TONIC GLASSES (SET OF 2) – $23.10 (ORIGINALLY $33)
Outside of the U.S. the gin and tonic is more than a standard drink. It's a classic cocktail that has endless possibilities and crafting one is a refined art. These luxuriously thin, crystal goblets were designed to bring the aromatics of your G&T to life. Trust us, you'll never use a boring highball again.
HEAVYWEIGHT GUNMETAL COCKTAIL SHAKER – $30.80 (ORIGINALLY $44)
Inspired by flair bartenders who needed heavier shakers to perform their routines, this heavyweight shaker is one of our favorite cobbler shakers. The durable, heavier design gives you more control for shaking the hell out of your cocktails. Plus, it's easier to hold in one hand and mutes the sound of the ice. "Shaken, not stirred" has never been so simple!
THE SPARKLING DIAMOND HIGHBALL SET – $53.90 (ORIGINALLY $77)
Everyone needs a good set of highball glasses as they're the most common cocktails you'll be making at home. This stunning, art deco-inspired set of Sparkling Diamond Highball Glasses is just the thing to give your cocktails a bit more flair. Made of imported German glass, which was manufactured, polished and cut in Pennsylvania, these dishwasher safe beauties will class up anything you serve in them.
COCKTAIL TOWELS – $18.90 (ORIGINALLY $27)
We love bringing products into our home bar that visually pleasing and functional. These towels are sleek and feature martini, Bloody Mary, and old fashioned recipes, making them perfect for your bar, or anywhere that needs a bit of booze-inspired adornment. Bonus: if you're supposed to be making one of these and your mind goes blank, just pick up your towel and you're in business again!
TIKI COCKTAIL PICKS – $14.70 (ORIGINALLY $21)
Fact: it's not a tiki cocktail without an insane garnish. These delightful and practical Tiki Cocktail Picks are inspired by Tiki torches, reimagined to be a fun and practical way to garnish your Tiki cocktail with some serious tropical deliciousness. We love that they're copper-plated, and love even more how perfect they look in a Painkiller, with pineapple spear and an orchid.
THE ESSENTIAL COCKTAIL SET – $70 (Originally $100)
The key to setting up a bar worth its salt(ed rim) is proper bar tools. This set designed by Cocktail Kingdom is the perfect entry into taking your cocktails seriously, with everything you need to mix up the most classic shaken and stirred drinks. Mixologists swear by these pieces, so you can rest easy knowing that they're sturdy enough to last you a long time.
LEOPOLD GOLD-RIMMED COUPE GLASS (SET OF 6) – $29.40 (ORIGINALLY $42)
While many may have left the martini glass in the 90s, the coupe glass is everlasting and an immediate way to upgrade your drink. Add a gold rim on top, and suddenly you're The Great Gatsby. These Leopold Gold-Rimmed Coupe Glasses were designed for professional bartenders, which means their delicate appearance is anything but. Gorgeous glasses, which will last for years!
THE COCKTAIL CODEX POSTER – $16 (ORIGINALLY $20+)
To be an expert bartender you only need to know six classic cocktails. That's the premise of "Cocktail Codex," the James Beard Award-winning book by Death & Co.'s Alex Day, Nick Fauchald, David Kaplan, and Devon Tarby. This museum-quality poster illustrates the essential components of Cocktail Codex's six root cocktails, plus three variations on each. It's a beautiful addition to any home bar or lounge.
DIAMONDS ARE FOREVER ICE CUBE TRAY – $17.50 (ORIGINALLY $25)
Serving a Negroni with a large ice cube? Good. Serving a Negroni with a large ice cube in the shape of a diamond? Best. This ice cube tray will give you the ultimate conversation starter when mixing cocktails at home.
FACETED HURRICANE GLASS (SET OF 2) – $23.10 (ORIGINALLY $33)
This New Orleans staple just got a contemporary upgrade. Serve Hurricanes—and any other of your favorite fun cocktails in these elegant, Faceted Hurricane Glasses which take their shape from vintage hurricane lamps.
BEST CHEESE GIFTS
The Best Go-To Cheese Knives – $31.50 (ORIGINALLY $45)

Laguiole makes some of the finest knives in the world, and these cheese knives are no exception. This set includes a cleaver for those extra hard cheeses, a spreader for ridiculously creamy brie, and a spear-tip knife that can create oh-so-gorgeous shards of parmesan and easily serve to your guests.
The Best Modern Acacia Wood Cheese Board – $25.20 (ORIGINALLY $36)

When whipping up a quick snack for aperitivo hour we break out this acacia wood cheese board. The simple construction is actually visually complex through the acacia's beautiful grain, which is then elevated by the stainless steel handles. It's the perfect modern touch for a late-night cheese course.
The Best Tapas Serveware – FROM $38.40 (ORIGINALLY $100)

When going for a huge, dare we say grazeboard spread, you'll want multiple dishes, trays, and bowls to showcase your mountains of jamón, ocean of marinated olives, and as much manchego as the eye can see. This collection of hand painted serveware is up to the task with specialty plates and bowls for the most delectable displays.
The Best Way To Keep Cheese Fresh – $240 (ORIGINALLY $300)

When our CEO started using the Cheese Grotto, he soon realized that his life would never be the same. Drawing from both ancient cheese wisdom and contemporary technology, the Cheese Grotto allows you to create an optimal cheese storage climate right in your own kitchen. When storing unwrapped cheeses in the refrigerated Cheese Grotto Fresco, they stay fresh up to three times as long as stored regularly. This not only cuts down on food waste, but ensures your favorite triple crème will be fresh for weeks to come.
The Best Way To Keep Cheese Fresh (On A Budget) – $72 (ORIGINALLY $90)

We love the Cheese Grotto line but understand that's it's a steep step for those just looking to upgrade their usual grocery store find to cheesemonger gem. That's where the Cheese Grotto Piatto comes in. This model doesn't have as many bells and whistles but utilizes the same cheese-cave-inspired tech to keep your cheese fresher than ever and has what some call a more comfortable entry price point. Most importantly, this model breaks down when not in use with its magnetic construction, making it perfect for those of us with teeny-tiny kitchens.
See The Cheese Grotto Piatto Now!
Thirsty for more? See more Cyber Monday deals for people who love wine, beer, spirits, and cocktails here!