It can be hard to remember who prefers which type of beer, and even harder to get a hold of those special releases while they're fresh. For that reason, when gifting for the beer lover we always steer towards gifts that make cracking open a beer more enjoyable. Here are some of our staff picks.
DROPCATCH BOTTLE OPENER – $37.10 (ORIGINALLY $53)
With the Drop Catch Bottle Opener, simply mount it to the wall or stick it to the fridge, and every time you open a bottle of brew, the powerful magnet inside the wood grabs hold of the cap and catches it before it can fall to the ground, causing it to stick to the opener.
THE GENTLEMAN'S LEATHER KOOZIE – $27.30 (ORIGINALLY $39)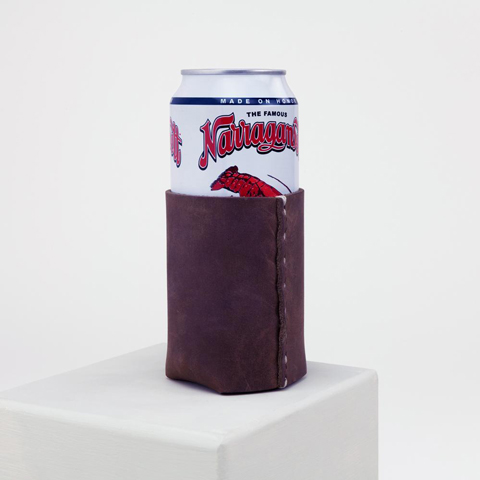 If you're the type of person who has conversations about hop varietals but is drinking beer from free koozies you got in college, it may be time for an upgrade. This Gentleman's Leather Koozie is made of top-grain cowhide and evolves beautifully with age. Any of the three gorgeous colors will keep your brew of choice cold while saying "I like well-made beer and use well-made accessories to enjoy it."
NUMBSKULLS PINT GLASSES – $36.40 (ORIGINALLY $52)
These kooky, Numbskulls pint glasses are adorned with cheerful skulls, each with a slightly different hat and personality. You'll be smiling right along with the skulls as you drink your favorite IPA out of these dishwasher-safe glasses!
COOLER THAN COOL PINT GLASSES (SET OF 2) – $26.60 (ORIGINALLY $38)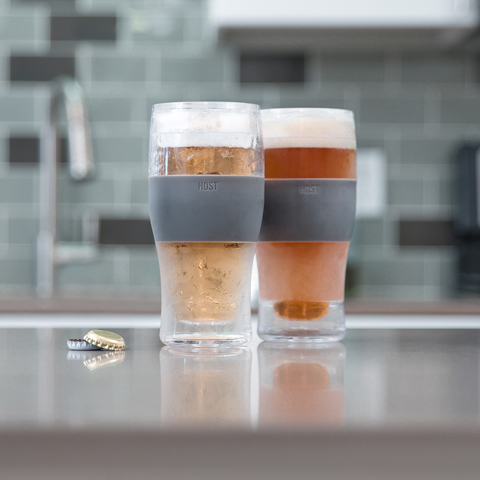 These Cooler Than Cool Pint Glasses keep 16 oz. of your favorite brew perfectly chilled without masking the aromas. The secret is in the proprietary gel and double-walled construction, which after freezing for around four hours are ready to go. Most importantly, the dual-purpose silicone band on the glass is comfortable to hold and prevents your hands from further warming up your craft beer.
THE FLAVOR & AROMA PROFILES OF POPULAR HOPS PRINT – $17.60 (ORIGINALLY $22)
This poster maps the most popular American, Australian, New Zealand, English, and German Noble Hops by flavor profile and aroma. These are the hops you are most likely to encounter in craft beer, so you can sip and savor your next brew with newfound expertise.