The Best Beer Gifts For Father's Day
Maybe Dad's a hop head who can easily rattle off his favorite bittering and aromatic hops. Or, maybe he's more of a lager man, never to be seen at the dinner table without his cold brewski. No matter where he is on the beer-loving spectrum, here are the best beer gifts to get him for Father's Day.
Beer Cap Maps

Keep track of Dad's favorite brews with the mountable US Country And State Beer Cap Maps. Available in either the shape of the USA or of Dad's favorite state, these handmade maps are cut to fit most standard beer caps and will commemorate great times spent enjoying great beer.
Spiegelau IPA Glasses

If Dad's an IPA lover, get him these beautiful, Crystal IPA Glasses. They were designed with help from master craft brewers to amplify the aromas of his favorite beers and will look stunning on his home bar.
The Expert's Beer Log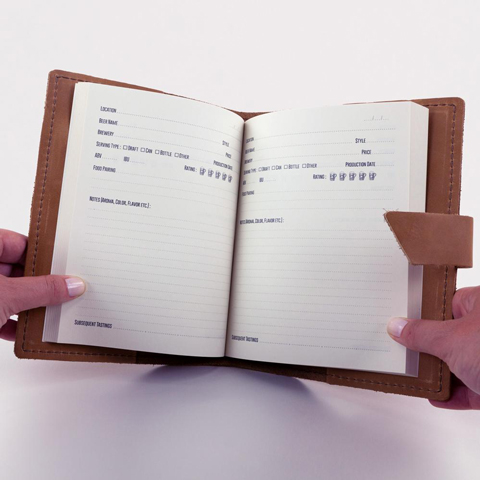 If Dad's a burgeoning beer expert, help him keep track of his tasting notes with this gorgeous Expert's Leather Beer Log, made to order from top-grain cowhide in a range of elegant shades.
A favorite of our beer expert, Associate Editor Cat Wolinski, this sturdy log is stunning, yes, but also breaks down the tasting experience into an easy-to-chart format, even prompting for technical details like the production date and how the beer was served. With room for 192 logs, Dad can chronicle his tasting experiences for many brews to come.
Glacier Beer Glass

Dad doesn't have to be a beer geek to know that warm beer is a bummer. Ensure that Dad's pint is always frosty with this Glacier Beer Glass, which can be thrown in the freezer until Dad's ready to drink from it. Thanks to its double-walled design with built-in cooling gel, this clear 16-oz glass will keep Dad's beer chilly in all seasons. Cheers to cold beer!
Wall Mounted Bottle Opener

This Wall Mounted Bottle Opener, made from sturdy wrought iron, is easily mounted to any wall for whenever Dad needs to crack a cold one. The cast iron construction makes it feel like an opener appropriate for John Wayne, and it's easy open design makes opening Dad's favorite brew simple.