What gift do you give the drinks lover who has everything? At first glance, the easy answer is a six pack of a new special release beer, or maybe a bottle of their favorite wine or scotch.
But when that drinks lover already a bar cart full of whiskeys or a cellar full of collectable wines, gifting can get tricky. As the drinks experts, we've found that the most memorable gifts are the ones that amplify the everyday experiences the person already has. Here are our recommendations for whiskey, wine, beer, and cocktail lovers.
WHISKEY
The Speakeasy Rocks Glass (Set of 4) – $54.97 (originally $78)
It's not that we want to be Don Draper (let's face it, he was kind of a messed-up guy), but feeling like Don Draper, especially while polishing off an Old- Fashioned, is pretty cool. This art deco inspired Speakeasy Rocks Glass Set is just the way to do it—sip your beverage of choice with some Mad Men gravitas.
Liquid Body Flask – $49.97 (originally $71)
It's not that the flask that you already have is wrong, but did your flask win the 2014 best product design award at the New York Now design festival? No? Well, give this Liquid Body Flask a shot then. Designed by The Principals, each one is slightly different, thanks to a process called hydroforming (think steel + welding + water pressure). You'll look uber cool pulling it out for a swig.
The Hero/Rebel Double Rocks Glass Set – $40.97 (originally $59)
Perfect for the history nerd in your life, these Hero/Rebel Double Rocks Glasses each represent an iconic figure from America's Revolutionary period. Hero = George Washington, Rebel = Thomas Jefferson, Philosopher = Benjamin Franklin, Diplomat = John Adams. Bonus: they were manufactured and sand-etched in the US of A and made in partnership with the Colonial Williamsburg Foundation. Also, they're dishwasher safe!
Geometric Crystal Spirits Decanter – $31.97 (originally $46)
This eye-catching Geometric Crystal Decanter has twenty triangular sides, meaning it's a low-tech light show in a bottle. Rest it upright or on its side and let it show off the hue of your favorite spirits.
Spiegelau Bourbon Tasting Glass (Set of 4) – $38.97 (originally $55)
If you're a Bourbon lover, you need these Bourbon Tasting Glasses. Period. They were specifically designed to enhance Bourbon's signature flavors, and just to make sure, we tried the same bourbon side by side in one of these glasses, next to a standard rocks glass. These won, no contest.
Crystal Scotch Glass (Set of 2) – $19.97 (originally $29)
We get it, you take your Scotch seriously. You sip slowly, contemplating its aromas. Well, these Crystal Scotch Glasses were designed to amplify those aromas—the angled sides and curved bottom gently lift those volatile aromatics straight to your sniffer. These glasses are also great for appreciating a well-crafted aged tequila.
Vintage Crystal Spirits Decanter – $33.97 (originally $48)
If you're more of a "I want my decanter to look like I took a time machine to the 1800s and stole it from Rockefellers," this Vintage Crystal Spirits Decanter is the one for you. Instantly elevate the whiskey of your choosing with its refined splendor.
Silver Trim Danuta Double Rocks Glass (Set of 4) – $21.97 (originally $32)
These elegant and durable Silver Trim Danuta Double Rocks Glasses bring an extra spark of elegance to whatever you'd like to drink in them. These are another one whose beauty could fool you—while they're simple, gorgeous, and look like they'd be delicate, they were designed for top cocktail bars and will grace your bar for years.
WINE
The Somm Watch Collection – $96.97 (originally $120)
Wine is all about craftsmanship, timeless elegance, and a bit of show-off-able beauty. So are these sleek, wine-inspired watches – the bands are made from cork and stained with wine. A gorgeous and unexpected gift for anyone who loves wine, or who just likes looking like they appreciate the finer things. We only discount this item on Black Friday, so now is the time to grab yours.
Handmade Ceramic Wine Bottle Coaster – $33.97 (originally $49)
These Ceramic Wine Bottle Coasters—which can hold the base of a standard Bordeaux-style, Burgundy-style or sparkling wine bottle—are a chic way to avoid stains on your table. They come in five gorgeous colors and are hand thrown in New York by one of our favorite potters.
Spiegelau Universal Crystal Wine Glass (Set of 4) -$31.97 (originally $45)
It's nice to match your glasses to whichever wine you happen to be drinking, but do you know what's even nicer? Having a timeless, crystal, dishwasher-safe set of glasses that will beautifully showcase every wine.
Dauville Ice & Champagne Bucket – $73.97 (originally $105)
While we don't think wine needs to be saved for special occasions, we do think this Champagne and ice bucket will make any wine-drinking experience feel even more like a special occasion with its sleek white, and gold accents. We only discount this bucket on Black Friday, so now is your chance!
Bring Me Wine Socks – $10.97 (originally $16)
These Bring Me Wine Socks are cozy, cheeky, and practical. Good for a laugh, and for an occasional glass of wine being brought to you without you having to ask (because the socks asked for you).
The Expert's Leather Wine Log – $36.97 (originally $53)
Sure, you can find wine journals many places. This Expert's Wine Journal, though, has beautiful raw construction, a handcrafted leather cover, and fields to document all the important information, including the label. The perfect gift for those hoping to do a deeper dive into wine, and possibly start a wine career.
Wine Breather Decanter – $59.97 (originally $85)
Much like we need a hot coffee to fully be awake, wine needs a steady hit of oxygen in order to fully release its flavors and aromas. If you're short on time, this Wine Breather Decanter is the most beautiful and efficient way to present your wine at its peak in under two minutes.
Cooler Than Cool Chilled Wine Glasses (Set of 2) – $22.97 (originally $33)
There's nothing worse than drinking warm wine. Look out for yourself/your wine-loving friends by grabbing a set or two of these chilled glasses, which feature a proprietary gel blend to keep the wine cold, and a silicone band so your hands aren't chilled along with your wine.
Italesse Universal Red Wine Glass (Set of 6)  – $66.97 (originally $96)
We discovered these Italesse Red Wine Glasses on a trip to Italy and were immediately smitten. We were even more smitten when we realized how durable—and dishwasher-safe!—they were. We guarantee that you will be just as smitten when you enjoy your favorite red wine from them.
BEER
The Expert's Beer Log – $40.97 (originally $58)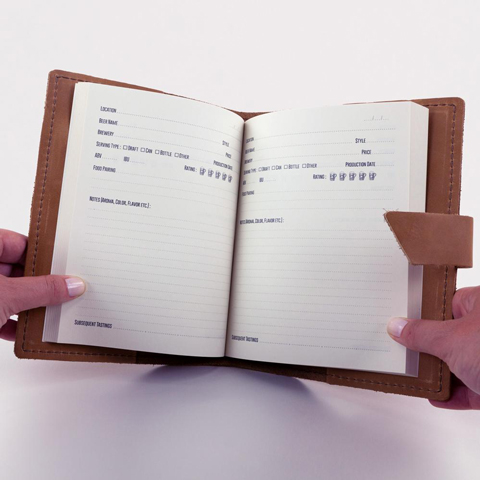 Our Senior Staff Writer and Chief Beer Enjoyer Cat Wolinski has tried many a beer log in her day, and this Expert's Beer Log is her favorite. With its handmade leather cover, and attention to technical details like a beer's production date and how it was served, it will soon become your favorite as well!
Spiegelau Universal Tulip Beer Glasses (Set of 4) – $32.97 (originally $47)
We're not saying you need fancy glassware to be a beer nerd. What we are saying is that this set of Universal Tulip Beer Glasses was designed by a panel of master brewers to enhance the flavor and aroma of whichever beer you pour into it. It's perfect for anyone who loves beer, whether they're a Cicerone or couldn't tell you what hops are. Bonus—it's dishwasher safe!
Bring Me Beer Socks – $10.97 (originally $16)
These comfy Bring Me Beer Socks are a beer-lover's dream. They'll keep your feet warm while you're enjoying a sip of something special, and gently remind anyone around you to come refill your glass. Funny, cozy, AND practical.
The Gentleman's Leather Koozie – $26.97 (originally $39)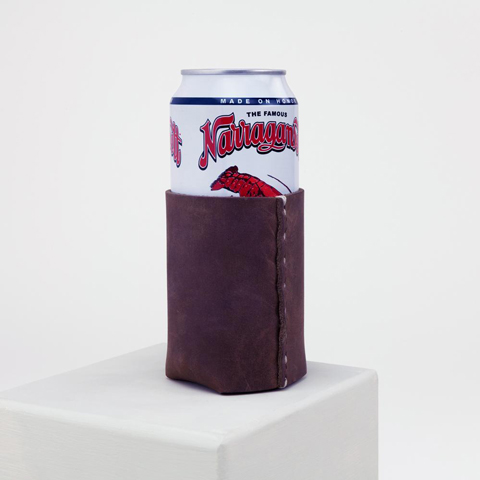 If you're the type of person who has conversations about hop varietals, but is drinking beer from free koozies you got in college, it may be time for an upgrade. This Gentleman's Leather Koozie is made of top-grain cowhide and evolves beautifully with age. Any of the three gorgeous colors will keep your brew of choice cold while saying "I like well-made beer and use well-made accessories to enjoy it."
Numbskulls Pint Glasses – $35.97 (originally $52)
These kooky, Numbskulls pint glasses are adorned with cheerful skulls, each with a slightly different hat and personality. You'll be smiling right along with the skulls as you drink your favorite IPA out of these dishwasher-safe glasses!
Drop Catch Bottle Opener – $31.97 (originally $46)
With the Drop Catch Bottle Opener, simply mount it to the wall or stick it to the fridge, and every time you open a bottle of brew, the powerful magnet inside the wood grabs hold of the cap and catches it before it can fall to the ground, causing it to stick to the opener.
Spanish Beer Tapas Glasses – $41.97 (originally $60)
These refined and lightweight Spanish Tapas Glasses will take you right back to those late nights in Barcelona—whether you choose the "water," "beer," or "wine" size, their minimal elegance will up your at-home beverage game (or ice cream serving game, no judgment). Plus, they're stackable, handmade, AND safe for the dishwasher. Most importantly, this is the only time of the year this collection goes on sale, so grab them before they're gone.
US Country & State Beer Cap Maps – from $31.97 (originally $59)
These Beer Cap Maps are the perfect way to keep track of your favorite beers from around the country—or even any given state! Hang it on your wall, and pop in any standard-sized cap that you've enjoyed. Voila, you have art (which doubles as subtle bragging rights for how many in-demand beers you've found!).
COCKTAILS
Heavyweight Gunmetal Cocktail Shaker – $30.97 (originally $44)

Whether you have a cocktail shaker already or not, this Heavyweight Gunmetal Cocktail Shaker will seriously up your bar game. Its durable, heavier design gives you more control for shaking the hell out of your cocktails with some flair. Plus, it's easier to hold in one hand and mutes the sound of the ice. "Shaken, not stirred" has never been so simple!
The Sparkling Diamond Highball Set – $53.97 (originally $77)
This stunning, art deco inspired set of Sparkling Diamond Highball Glasses is just the thing to give your cocktails a bit more flair. Made of imported German glass, which was manufactured, polished and cut in Pennsylvania, these dishwasher safe beauties will class up anything you serve in them.
Cocktail Towels – $18.96 (originally $27)
These are a great way to say, "I love drinking, and you will love drinking whatever I make for you." Featuring martini, Bloody Mary, and old fashioned recipes, the muted and clean design of these Cocktail Towels make them perfect for your bar, or really anywhere that needs a bit of booze-inspired adornment. Bonus: if you're supposed to be making one of these and your mind goes blank, just pick up your towel and you're in business again!
Tiki Cocktail Picks – $14.97 (originally $21)
These delightful and practical Tiki Cocktail Picks are inspired by Tiki torches, reimagined to be a fun and practical way to garnish your Tiki cocktail with some serious tropical deliciousness. We love that they're copper plated, and love even more how perfect they look in a Painkiller, with pineapple spear and an orchid.
Modern Punch Glasses (Set of 2) – $17.97 (originally $25)
These smart and stackable crystal Modern Punch Glasses provide clarity, elegance, and an unparalleled drinking experience for even the simplest of cocktails. You'll love them, especially with their matching punch bowl. Also, even if you rushed your cocktail making and had to use store-bought soda instead of homemade simple syrups in sparkling mineral water, these glasses are so elegant that everyone will think you were at your bar for hours, slaving over your punch.
Modern Punch Bowl – $41.97 (originally $60)
You crafted a delicious cocktail—now let it be the centerpiece of the party. Elegantly angled glass of this Modern Punchbowl elevates whatever you're serving, especially when you're serving your marvelous creation in its matching Modern Punch Glasses.
Leopold Gold-Rimmed Coupe Glass (Set of 6) – $28.97 (originally $42)
There's nothing that says "I am a very classy drinker of classy cocktails" like a coupe glass. Add a gold rim on top, and you're basically The Great Gatsby. Plus, these Leopold Gold-Rimmed Coupe Glasses were designed for professional bartenders, which means their delicate appearance is anything but. Gorgeous glasses, which will last for years!