The Western frontier is equal parts geographical destination, era, and myth for most Americans. Notions of the so-called Wild West conjure evocative hyphenates; we envision hard-scrabble folks carving out lives in punishing conditions, rife with dust-filled saloons and hard-drinking cowboys. This folklore inspires odes by Willie Nelson and Will Smith, and decades of films, television, and fashion.
The actual timeframe starts with the 1803 Louisiana Purchase, a massive expansion in which the fledgling United States doubled its size, and ends circa 1912, when Arizona joined the union as its 48th contiguous state. All continental American territories west of the Mississippi River were part of the frontier.
Thanks to a wealth of photographic archives, we don't have to imagine what bars were like during this time. Saloons in the Old West included everything from a California watering hole bedecked with stars and stripes, to a Utah establishment with a horse casually standing alongside other patrons inside.
Don't Miss A Drop
Get the latest in beer, wine, and cocktail culture sent straight to your inbox.
Saloon, Anaheim, California, Date Unknown
Dogs were permitted inside and apparently atop tables in this Californian saloon, possibly called the Rust Winery.
Sweetwater Saloon, Fort Worth, Texas, Date Unknown
Beer cost a nickel at this saloon in Fort Worth where dogs were permitted (at least on the porch).
Behling Bros. Pool Room, Concord, Michigan, Estimated 1890-1910
Svacina Saloon, Manitowoc, Wisconsin, Estimated 1890-1898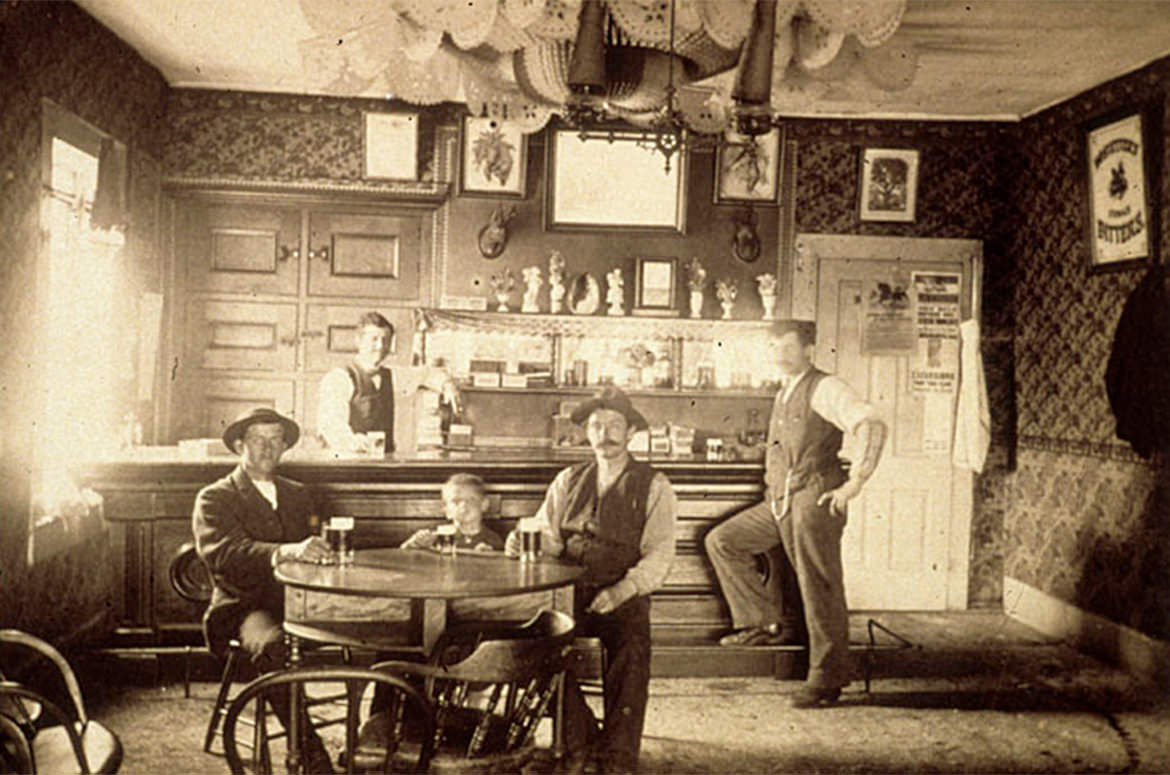 Whether Wisconsin falls within the realm of America's Western frontier is up for debate, but this child drinking a child-size beer is remarkable in any context.
Saloon, Missoula, Montana, Date Unknown
This Montana saloon was fully stocked with liquor, Budweiser, and no shortage of decorative wall art.
Mueller Saloon, Ripon, Wisconsin, 1894
Unknown Bar, Castle Dale, Utah, Date Unknown
The exact date and location of this photograph are unknown, but there absolutely is a horse inside this Utah bar.
Park Saloon, Tripp and Melloy, Gardiner, Montana, 1900
John Powell's Saloon, Plainfield, Illinois, Estimated 1900-1920
Bearded pet owner Chris Shafer and his dog, Peggie, are among the patrons of this Illinois saloon.
Mares Saloon, Taylor, Texas, Date Unknown
Dewar's Saloon, Zortman, Montana, 1905
U.P. Saloon, Murray City, Utah, 1906
The U.P. Saloon was a men's-only establishment, but a separate "family entrance" on the eastern side lead to a room where women were permitted.
Beckwith Saloon, Beckwourth, California, 1908
Saloon in Yreka, California, 1915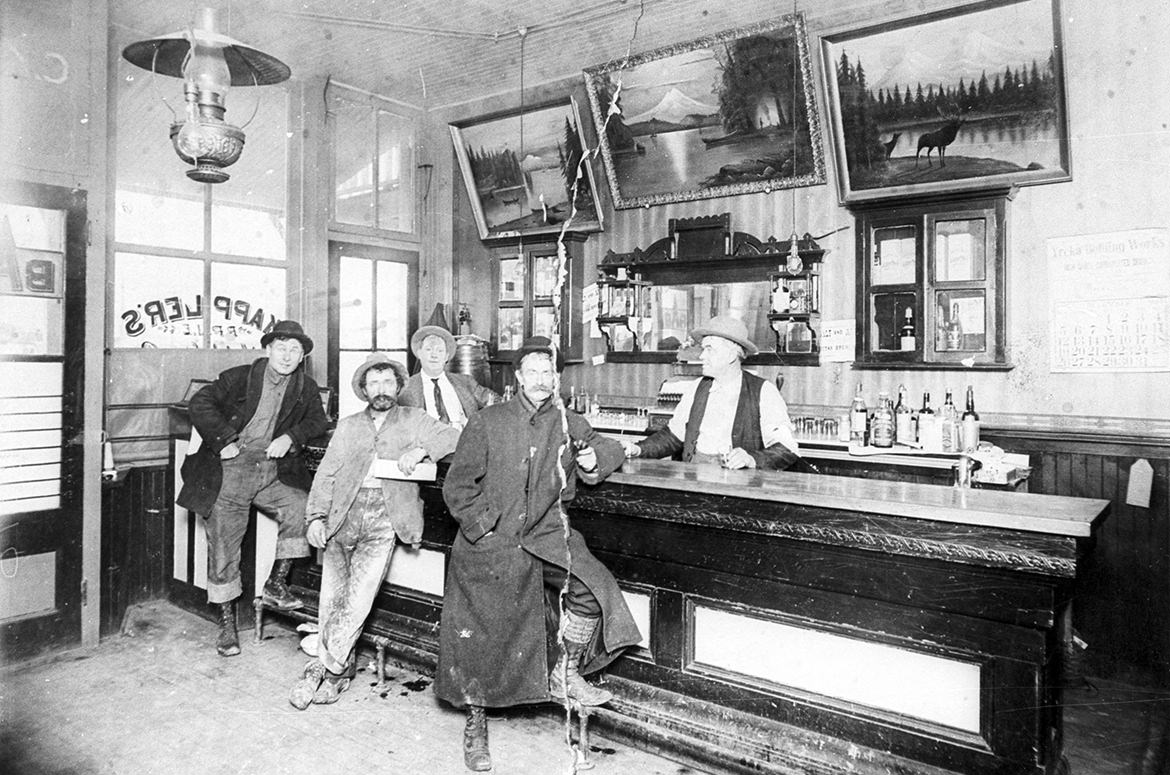 This building was constructed in 1887 and the owner of the saloon, Charles F. Kapper, is behind the bar closest to the window.
J.A. Bunch Saloon, Grand, Oklahoma. Estimated 1890-1916