Whether you genuinely love it or love to hate it, vodka is a mainstay of any well-stocked bar. And while it may have come in and out of vogue in the past 30 years, it remains the best-selling spirit in America by volume. It's also a key ingredient in some of the world's most popular cocktails.
So unearth that old bottle of Smirnoff from your freezer (or maybe opt for something a little better), and check out these essential vodka cocktails that just might make you remember why it was the most beloved liquor of the '90s.
The Vodka Martini Recipe

Two ingredients are all you'll need to make this cocktail. While a gin Martini is arguably more classic, the vodka Martini was a hit in the '90s and early 2000s, when the spirit was at the top of its game. To make this version (also known as a Kangaroo cocktail), simply stir five parts vodka and one part vermouth together in a mixing glass with ice, strain into a Martini glass, and garnish with a lemon twist.
Don't Miss A Drop
Get the latest in beer, wine, and cocktail culture sent straight to your inbox.
Bloody Mary

Brunch simply isn't brunch without the presence of a Bloody Mary. The hearty drink is said to be the ultimate hangover cure, and can be topped with everything from a simple celery stick to mini burgers, crab legs, and everything in between. To make one, combine vodka, tomato juice, lemon juice, Worcestershire sauce, pepper, and celery salt in a Highball glass. Top with your garnish of choice, and sip to start the day off right.
Screwdriver

A simple cocktail ideal for rough mornings, the Screwdriver is made by combining vodka and orange juice in a Highball glass with ice. This drink is best served with an orange slice garnish and a side of fried eggs.
Cosmopolitan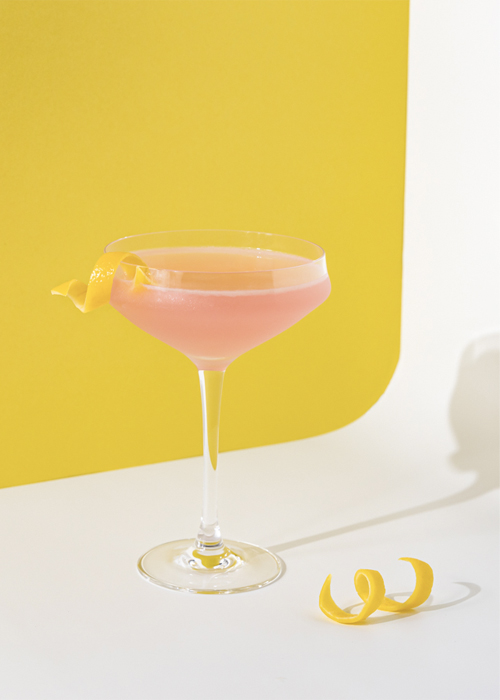 When compiling this list, we couldn't help but wonder, does anyone still drink Cosmopolitans? This pink-hued drink, made with vodka, cranberry juice, lime, and Triple Sec, was a late '80s and '90s staple that has all but fallen off the map. But if you haven't drunk a Cosmo since a Bush was in the White House, it may be time to give the drink another try (ideally while watching "Sex and the City" reruns).
The Espresso Martini Recipe

This Martini riff is served shaken, not stirred. Invented in 1983 by London bartender Dick Bradsell, the Espresso Martini was originally created for a model who asked for a cocktail that would "wake her up and f*ck her up." If you have a similar goal, try out this drink, which is a combination of vodka, coffee liqueur, fresh espresso, and simple syrup. Shake all ingredients together, strain into a Martini or coupe glass, and top with coffee beans for presentation.
The Moscow Mule

Invented in NYC in 1941, the Moscow Mule is said to have been one bartender's clever way of ridding his bar of excess ginger beer. To build this classic, add vodka, ginger beer, and lime juice to a copper mug with crushed ice, and garnish with a lime wedge. Yes, it's really that easy.
White Russian

Created in Belgium in the 1940s and popularized by "The Big Lebowski" in the late '90s, the White Russian is a simple combination of half and half (or milk), vodka, and coffee liqueur. Looking to go dairy-free? Omit the milk, and you've made yet another essential vodka cocktail: the Black Russian.
Harvey Wallbanger

This '60s-era cocktail will take you back to the days of disco balls and peace signs. A slightly more complex Screwdriver, this cocktail is made with vodka, OJ, and Galliano — a yellow herbal liqueur used in the Harvey Wallbanger… and not much else.

With its bold color and flavors, this Caribbean-inspired cocktail is sure to rid you of the blues. To make it, combine vodka, Blue Curaçao, simple syrup, and lemon juice in a shaker with ice. Strain into a couple glass, and garnish with a slice of lemon for extra brightness.
The Pornstar Martini
This British mainstay is as "extra" as its name suggests. To make one, shake together vanilla vodka, passion fruit liqueur, vanilla sugar, and passion fruit puree. Garnish with half a fresh passion fruit, and serve with a sidecar of sparkling wine for added pizzazz.
Lemon Drop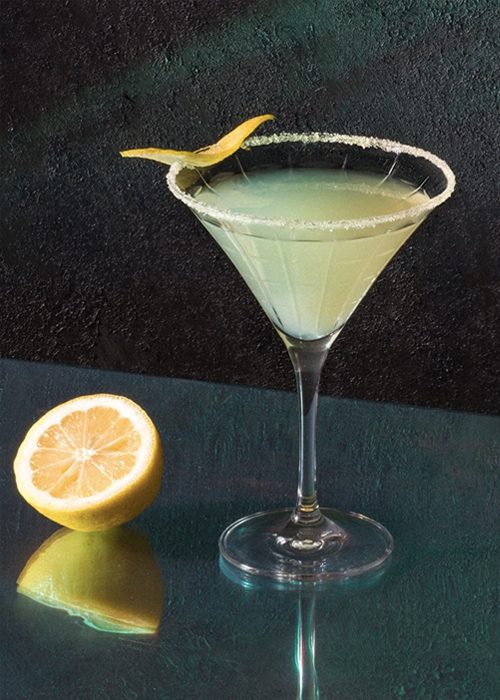 A delicate dance between sweet and sour flavors, the Lemon Drop has captivated drinkers from the moment it was introduced in the 1970s. Made with vodka, orange liqueur, fresh lemon juice, and simple syrup, the Lemon Drop is a refreshingly balanced cocktail with a citrusy sweet edge. With its sugared rim and zippy yellow hue, the Lemon Drop is just as delicious as the hard candies that inspired it.
Sex on the Beach
The Sex on the Beach took the world by storm in the '80s and '90s thanks to its punchy name and easy to drink, over-the-top sweetness. Meant to transport you to sun-drenched spring breaks, the Sex on the Beach is made with vodka, peach schnapps, fresh orange juice, and cranberry juice garnished with an orange and a cherry.
Mudslide
Perhaps better known today as a frozen resort cocktail, the Mudslide is traditionally made on the rocks and allegedly evolved from The Dude's favorite tipple. When a customer at Wreck Bar in the Cayman Islands ordered a White Russian, bartender Old Judd added Baileys Irish Cream to the mix, and dubbed it the Mudslide. To make your own, combine vodka, Kahlua, Baileys and heavy cream to a cocktail shaker and shake vigorously. Strain into a rocks glass filled with fresh ice and enjoy.