In early May, trade publication Drinks International (DI) released its list of the past year's most popular cocktails around the globe. To create the annual ranking, DI surveys the world's top bars and asks each to name its best-selling drinks for the year. The responses are then weighted and ranked. This year, the publication surveyed 100 bars from 33 countries to create a roundup of the year's most in-demand libations.
The shoo-in classics like Martinis, Manhattans, and Old Fashioneds are all still present, but this year's list saw a staggering number of cocktail debuts, particularly those in the gin and mezcal categories. Stagnation is boring, so it's always nice to see some new talent.
This year's roundup also saw a fair amount of representation from the tiki world, proving that the global love affair with tropical drinks is far from fading. Meanwhile, a few more recent trends made their presence known — cough, Espresso Martini, cough — and some cocktails vanished off the list altogether. To the Irish Coffee and Long Island Iced Tea, you will be missed.
Don't Miss A Drop
Get the latest in beer, wine, and cocktail culture sent straight to your inbox.
This year's top spot may surprise you, but we can't deny that we saw it coming. Gather 'round as we dive into the 50 most popular cocktails of the year.
50. Air Mail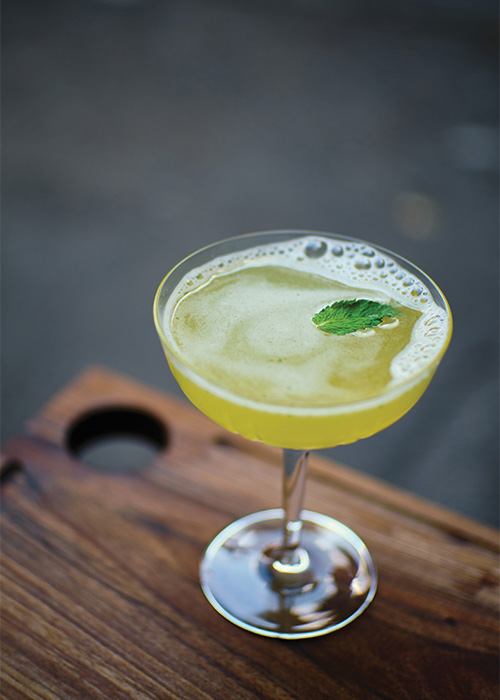 Making its first-ever appearance on this list is the Air Mail, a Champagne-topped Daiquiri variant that Bacardi promoted in the 1930s. The drink has a lot in common with fellow list-maker the French 75, and while there's some debate on what glassware to use, a highball glass best accommodates the cocktail's build.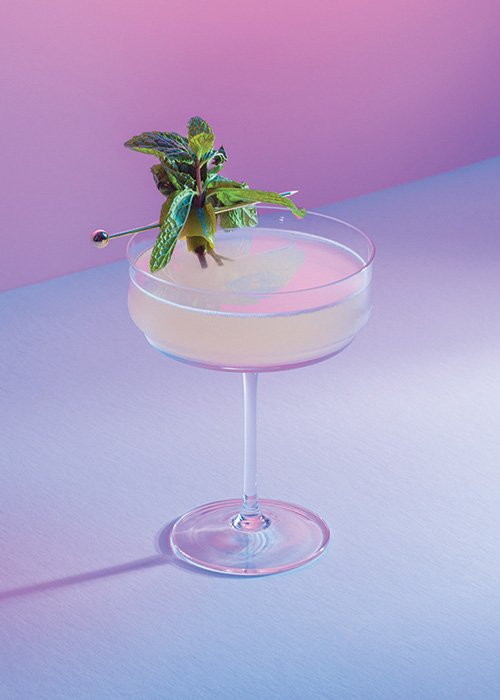 The Southside's origins are as hazy as the opaque cocktail itself. Even its flavor profile — while absolutely delicious — is tough to pinpoint. Is it a gin Mojito? A Gimlet with mint? However you want to make sense of it, the Southside has reentered this list after a brief respite, and we couldn't be happier to see its return.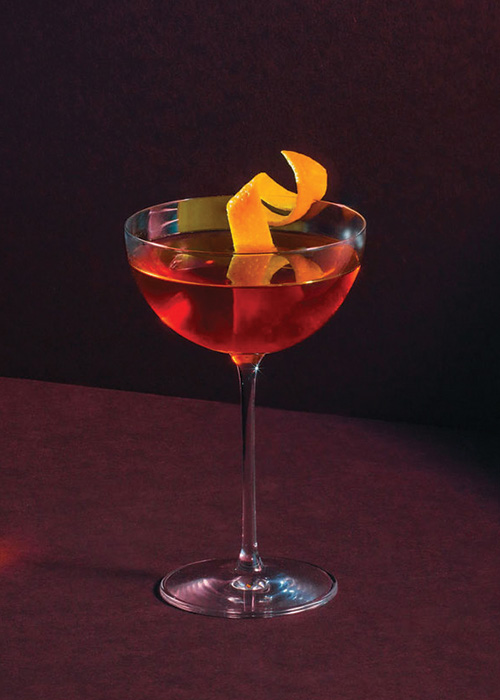 Bartenders around the world are increasingly showing their love for amaro, pushing the category into the mainstream. This cocktail is a simple combination of gin, sweet vermouth, and a few dashes of Fernet-Branca.
47. Rum Old Fashioned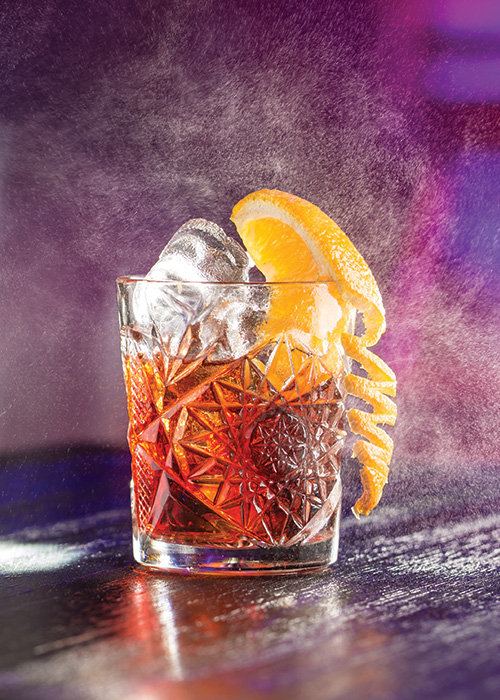 The Rum Old Fashioned is the perfect vehicle for showcasing an aged rum's distinct barrel character. The addition of allspice dram, Demerara syrup, and bitters play up the rum's inherent spice and vanilla notes, much like how simple syrup and bitters work together in a traditional Old Fashioned.
46. Army & Navy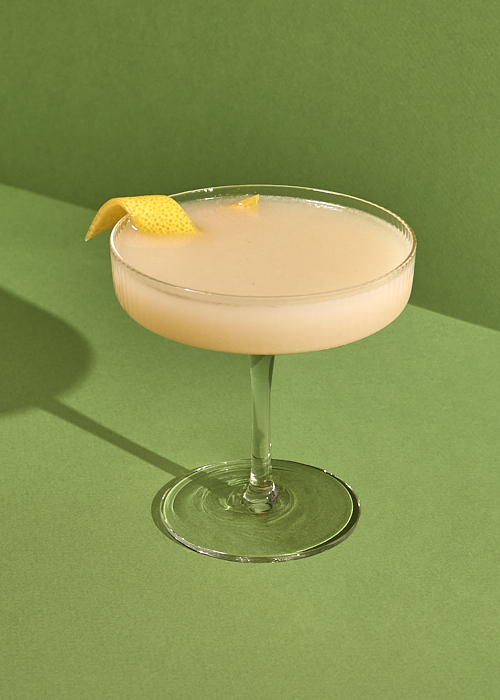 The Army & Navy is a classic gin cocktail with a tiki twist, courtesy of a splash of orgeat and a dash of Angostura bitters. The drink's exact origins are unknown, though the two running plausible theories are that it was either created in honor of an annual football match between members of the U.S. military branches or that the drink was first introduced on the menu of Washington D.C.'s Army & Navy Club. Regardless, it's getting some recognition this year.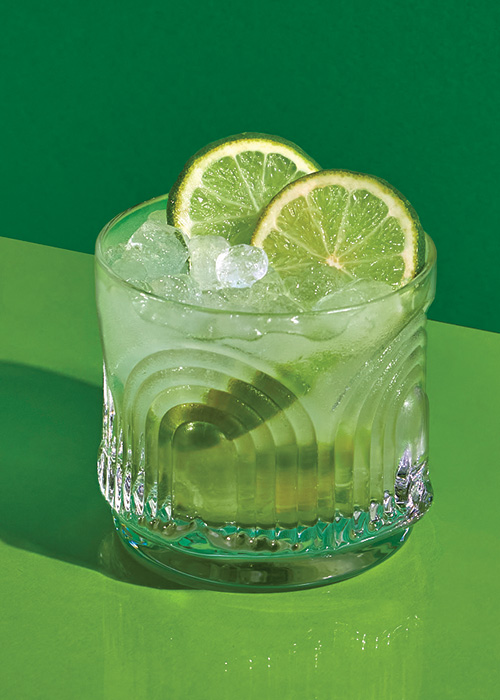 ​​As Brazil's national cocktail, the Caipirinha had a moment in the spotlight during the 2016 Olympics in Rio. The cocktail is made with Brazil's national spirit, cachaça, along with sugar and lime — kind of like a South American Ti' Punch with ice.
Famed bartender Audrey Saunders created the Old Cuban in 2001, and debuted it on the menu at New York's Bemelmans Bar the following year. A take on the classic Mojito, the drink combines aged rum, mint leaves, simple syrup, lime juice, Angostura bitters, and a Champagne floater. The result is a more celebratory version of the Cuban classic.
After acquainting yourself with Tom Collins, meet an Aviation: Served up in a Martini glass, the gorgeous lavender-colored cocktail is made with crème de violette or crème Yvette, Maraschino liqueur, gin, and lemon juice. The Aviation has had a bumpy flight these past few years, descending nine spots since last year.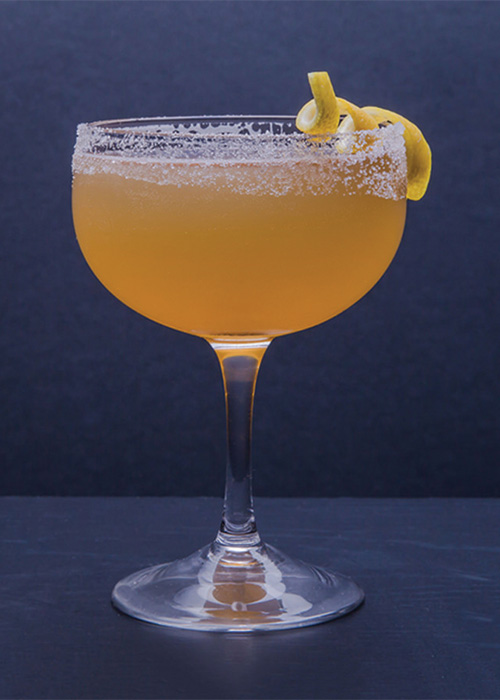 Brandy, a tragically underrepresented spirit on this list, earns a well-deserved moment in the spotlight in one of the world's most ordered cocktails. The Sidecar is a good place to start for those not familiar with the distilled wine: The drink mixes brandy, lemon, and triple sec, making for a tart and refreshing sipper.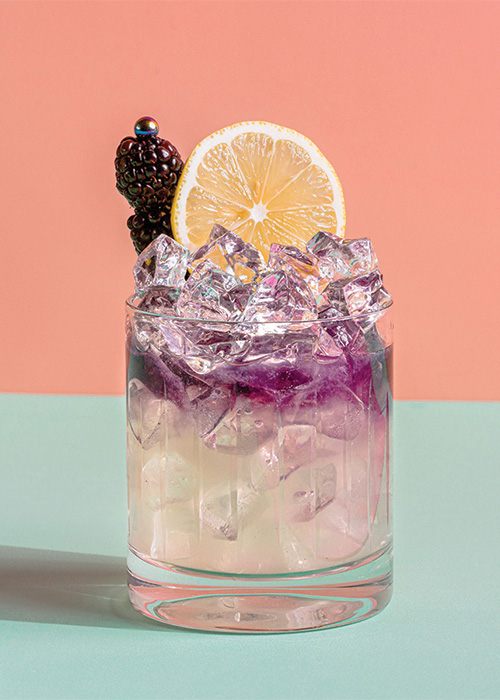 Developed by the late Dick Bradsell at London's Fred's Club in 1984, the Bramble was designed to be a quintessentially British cocktail, evoking memories of the fresh blackberries Bradsell used to enjoy on the Isle of Wight off England's southern coast. The cocktail boasts a straightforward build of gin, lemon juice, simple syrup, and blackberry liqueur, all mingling within a mountain of crushed ice.
The days of the Cosmo as the bartender's piñata are over. You may even see crafted spins on this drink, but mostly, there's indifference. If you need reminding, it's built with vodka, triple sec, cranberry, and lime. Regardless of its reputation, the Cosmo has remained relevant, meaning it might be time to give the pink drink a second chance.
The Vieux Carré is an American cocktail invented in New Orleans' French Quarter. Similar to the Manhattan, it's made with brandy, whiskey, sweet vermouth, Benedictine, Angostura, and Peychaud's Bitters.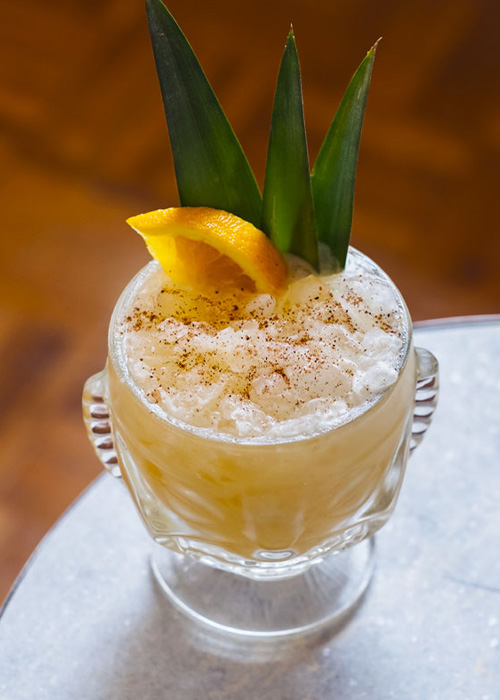 A 1970s staple, the Painkiller was first mixed up in the British Virgin Islands with Pusser's Navy Rum. Add pineapple and orange juices, plus a dollop of coconut cream, and you're instantly transported to the tropics.
When James Bond wasn't drinking terrible Martinis, he often ordered a Vesper, a drink invented by Bond author Ian Fleming. The cocktail first popped up in Fleming's "Casino Royale" in 1953 and is made with gin, vodka, and Lillet.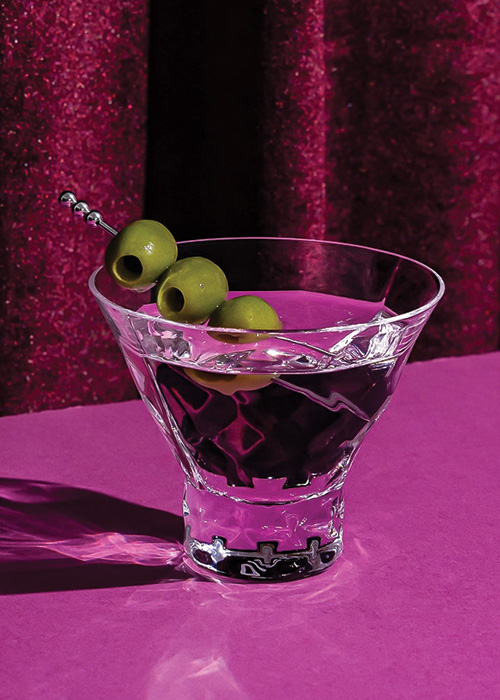 The Vodka Martini dipped in popularity slightly this year, slipping down five spots since last year. It's pretty basic — a shot of chilled vodka mixed with a little dry vermouth — but is still in demand at the world's best cocktail bars.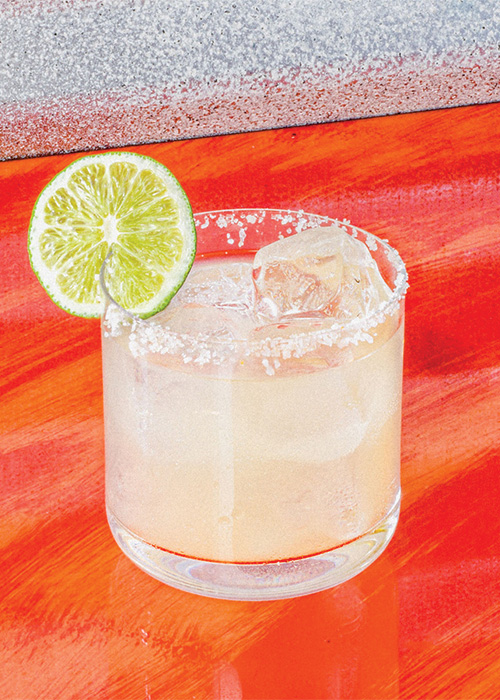 A smoky spin on the original Margarita, the Mezcal Marg employs the popular Oaxacan spirit in place of tequila. Mezcal has been enjoying quite a bit of fame recently, and what better vehicle to enjoy the spirit than a tart, refreshing Margarita?
Making its debut on the list, the Naked & Famous is "the bastard love child of the Last Word and the Paper Plane conceived in the mountains of Oaxaca," as described by its creator, Joaquín Simó. Mezcal and lime juice harmonize with equal parts yellow Chartreuse and Aperol in this refreshing, multi-national masterpiece.
33. Gin Basil Smash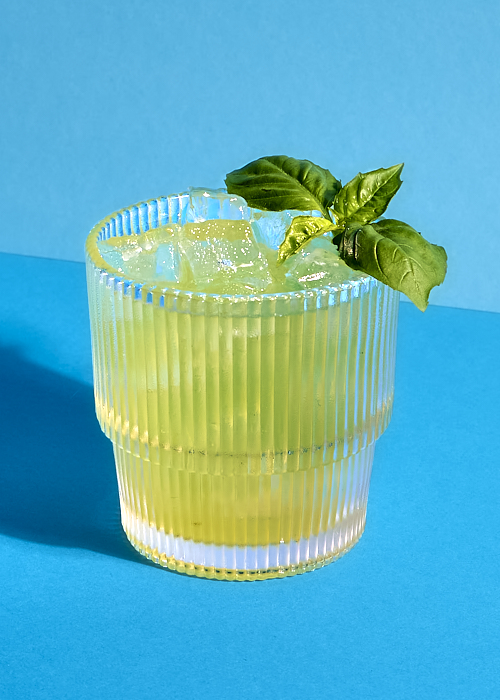 A riff on the beloved Whiskey Smash, the Gin Basil Smash was invented in 2008 by German bartender Jörg Meyer. The herbaceous qualities of the gin and muddled basil couple to create an aromatic bouquet reminiscent of summer flowers and fresh Caprese salad.
The Pornstar Martini reenters the list at 32. This lighthearted, fruit-forward cocktail is served alongside a shot of sparkling wine — usually Champagne or Prosecco — that can be dumped in the cocktail or sipped separately. The wine's dry acidity provides a level of restraint to the cocktail's velvety vanilla sweetness.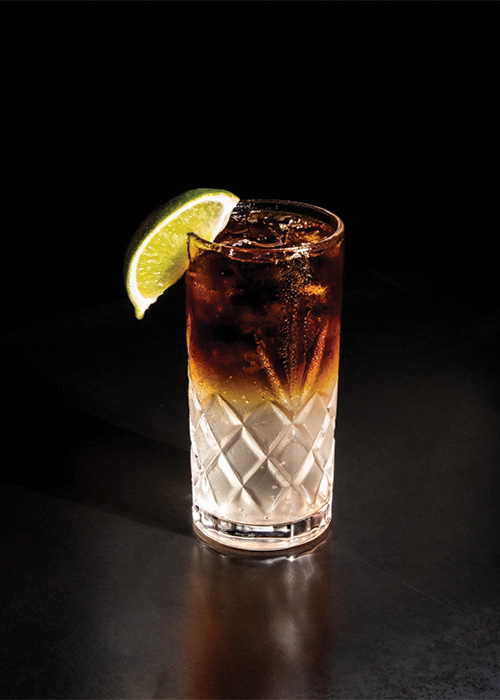 The Dark 'n' Stormy contains a mix of Goslings rum (and only Goslings rum, according to purists) and ginger beer. Sometimes, simple is best.
Honey is the star of this simple and delicious Prohibition-era cocktail. Its combination of gin, lemon juice, and honey syrup is balanced and quaffable. Plus, it's easy to make and perfect for batching at parties.
Fruity, bright, and crushable, this tiki cocktail was first invented in Hollywood by bartender "Don the Beachcomber" in 1934. The cocktail consists of lime, lemon, and pineapple juices, passion fruit syrup, Angostura bitters, brown sugar, and three different types of rum (light, dark, and 151-proof). Infamous for its "maximum two per customer" limit implemented by Don himself, the drink is as potent as it is refreshing.
Leaping from No. 48 to 28 this year, the Corpse Reviver #2 is making a comeback — perhaps due to its interesting twist: It's the second of two versions. While the Corpse Reviver #1 calls for Cognac, Calvados, brandy, and vermouth, Corpse Reviver #2 uses equal parts gin, lemon juice, Cointreau, Lillet Blanc, and a dash of absinthe.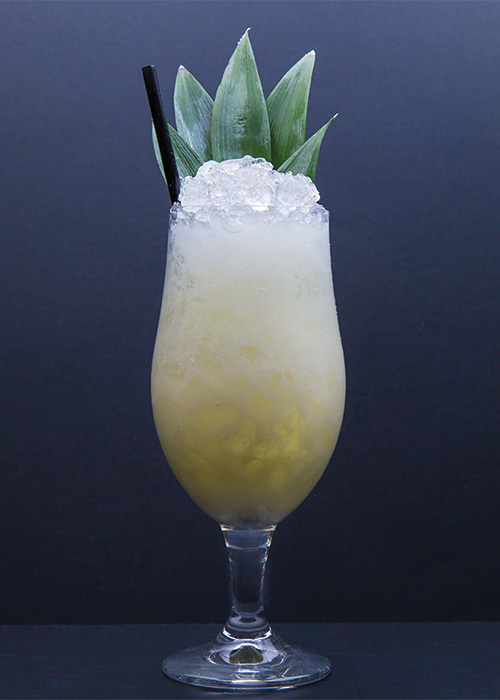 Another nod to the tropical cocktail resurgence, this 1970s-era Puerto Rican slushie is made with white rum, coconut cream, and pineapple juice. This decadent classic is best enjoyed with your toes in the sand.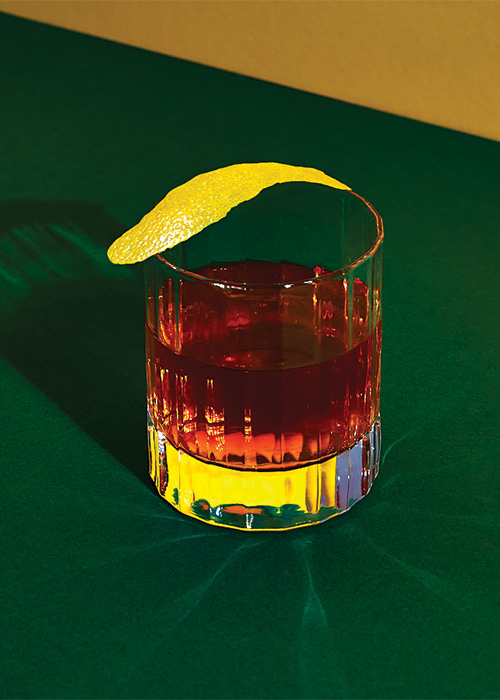 The Sazerac has jumped a few notches since last year, proving its staying power. The drink originated in the 1850s in New Orleans, and remains deeply entwined with Crescent City culture. It can be made with rye or brandy, along with Demerara syrup, Peychaud's Bitters, a lemon twist, and absinthe as needed.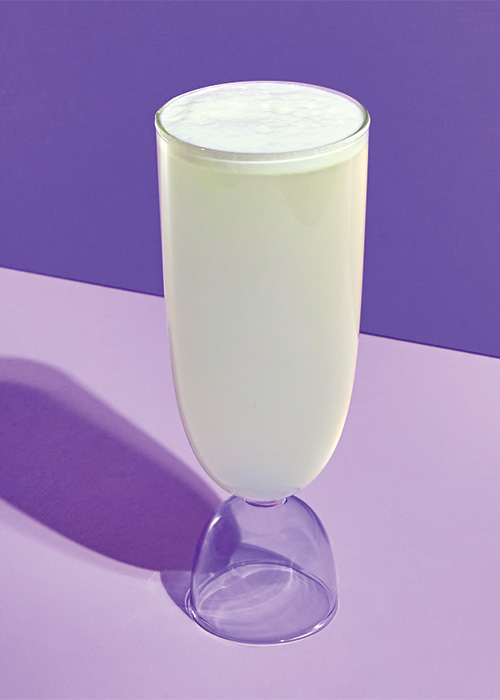 A delicious craft gin can make the Gin Fizz shine. The simple drink — holding it down in the top 25 this year — is a mix of gin, lemon, sugar, egg, and soda.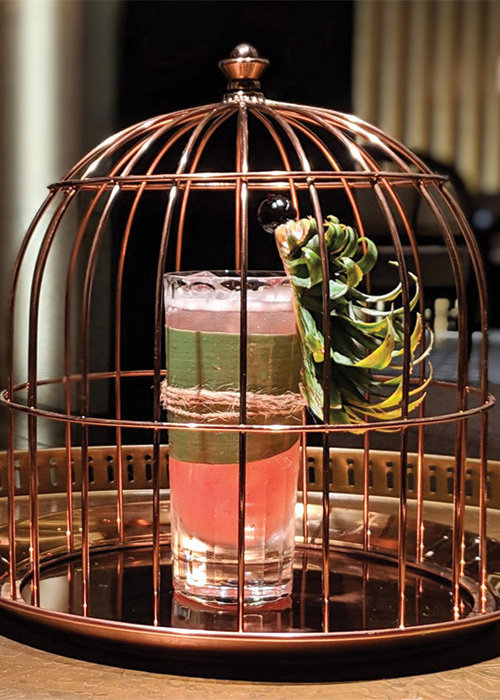 Hailing from Malaysia, the Jungle Bird is a tiki drink that mixes dark rum, pineapple juice, and the trending Italian apéretif Campari. While it was first served in a ceramic bird-shaped vessel, modern interpretations perpetuate the bird theme with a trio of pineapple fronds emerging from the glass, mimicking the appearance of a few vibrant feathers.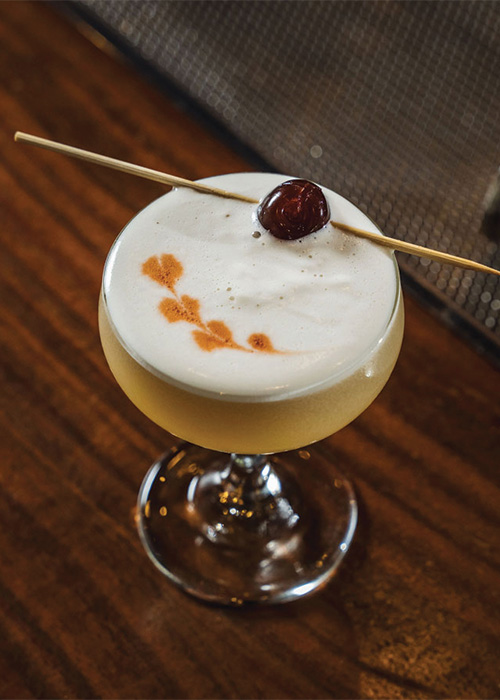 The Amaretto Sour is both a staple at the world's best bars, and a drink we've compared to a liquid Sour Patch Kid. It's both sweet from the nutty amaretto and sour from lemon juice, while egg white smooths out the tang.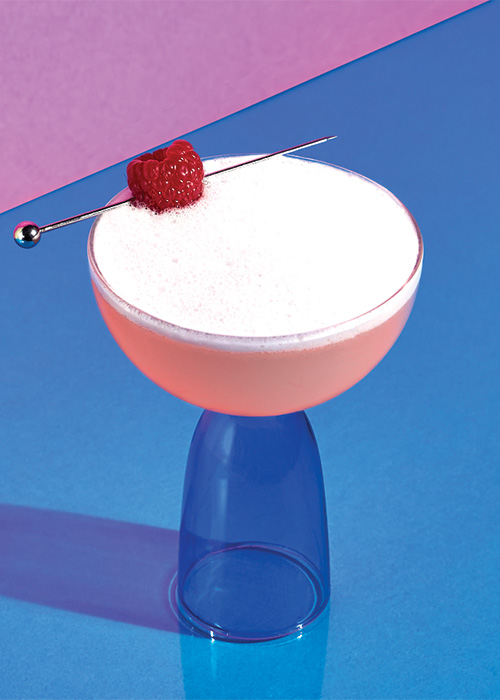 The Clover Club is, originally, a cocktail named after a men's club in Philadelphia, but for us is synonymous with the eponymous premiere cocktail club in Brooklyn. The bright pink drink contains gin, lemon juice, raspberry syrup, and an egg white.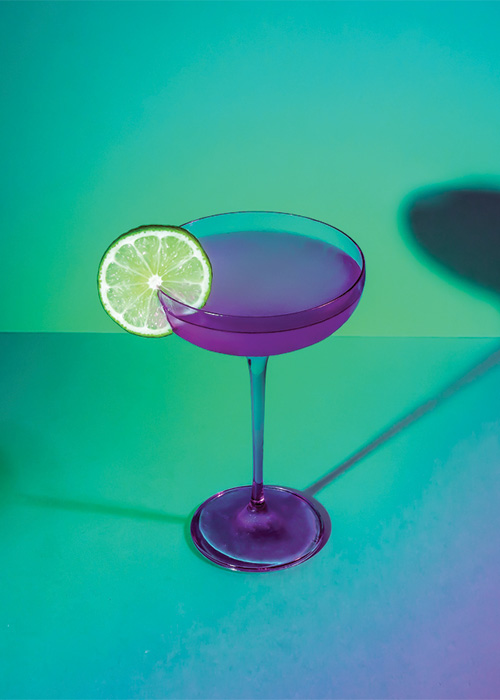 Two parts gin, one part lime juice, and one-half part sweetener, the Gimlet is an easy sipper that inspired many iterations. It's no wonder that it's maintained its place in the top 25 for the fourth year in a row.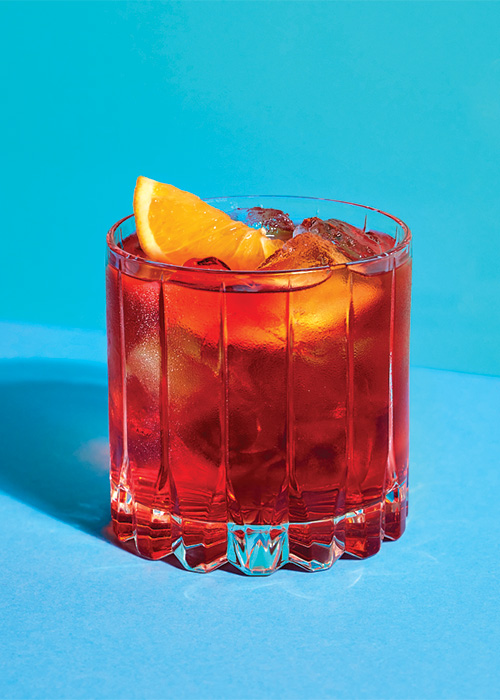 Not to be confused with the espresso drink — in fact, it has nothing to do with coffee at all — this Italian cocktail was created by Gaspare Campari, who served it in his bar Caffè Campari in the 1860s. This Campari, vermouth, and soda water drink is quickly rising in popularity.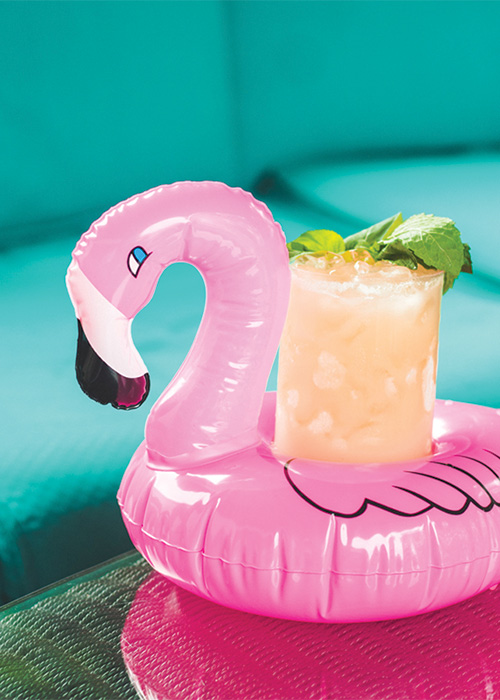 Perhaps the tiki-est of tiki cocktails, the Mai Tai was hard to resist among the world's drinkers last year. Its recipe typically includes different varieties of rum, orange juice, triple sec, and several sweeteners.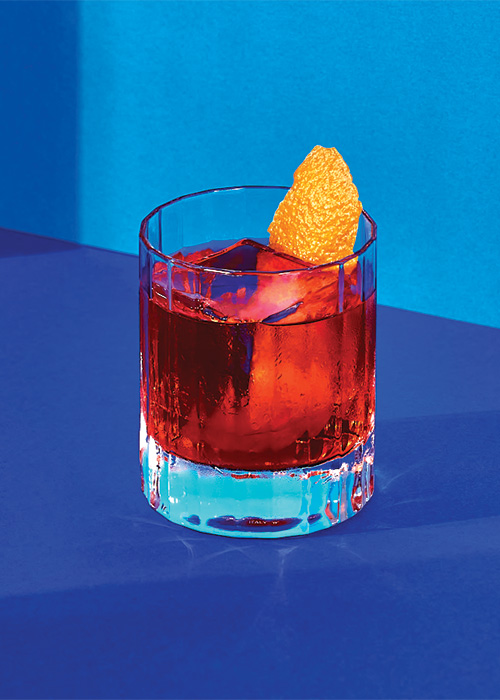 The Boulevardier can be considered the Negroni's fraternal twin, and utilizes whiskey instead of gin. It's equal parts rye, amaro, and sweet vermouth. Garnish with an orange twist, and you've got yourself an afternoon.
A drink from the days of Prohibition, this revival of the Last Word — which combines gin, green Chartreuse, Maraschino liqueur, and lime juice — has been credited to bartender Murray Stenson, who came across the drink in an old bar manual while working at Seattle's Zig Zag Café in 2004.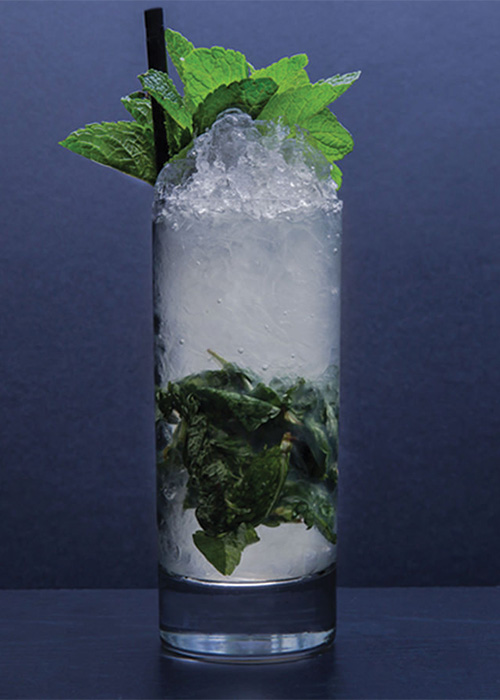 The Mojito might be Cuba's most popular contribution to cocktail culture. The mix of white rum, lime juice, cane sugar, and soda (with muddled mint, please) is fresh and tropical, and it's a classic that we don't expect to disappear any time soon.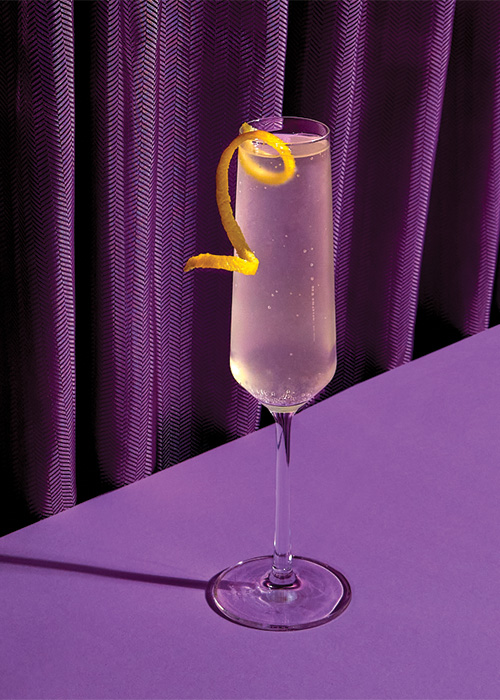 The French 75 calls for gin, lemon juice, sugar, and Champagne. It's a classy affair, and works just as well for celebrations as it does for your Friday night cocktail. The drink climbed two spots since last year.
The Bloody Mary is as much an experience as it is a drink. The brunch-time staple is best enjoyed with a house mix of tomato juice, vodka, and spices. And, if it's your thing, an array of garnishes — from celery and olives to bacon to entire cheeseburgers — are known to make appearances.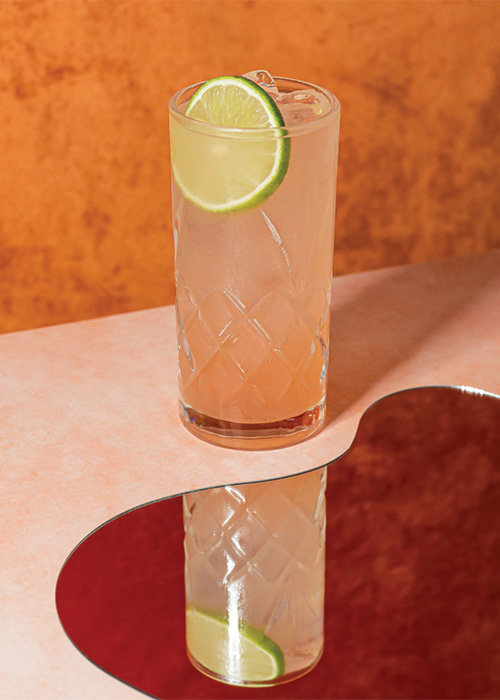 The Paloma is among the most loved tequila drinks at VinePair. It entered this cocktail list for the first time in 2017, and it has not only stuck around, but risen in rank. The Paloma mixes tequila and grapefruit — we think Avion, Spindrift grapefruit soda, and a squeeze of fresh lime work well — or you can switch it up with seasonal ingredients, or substitute tequila or slightly smoky mezcal.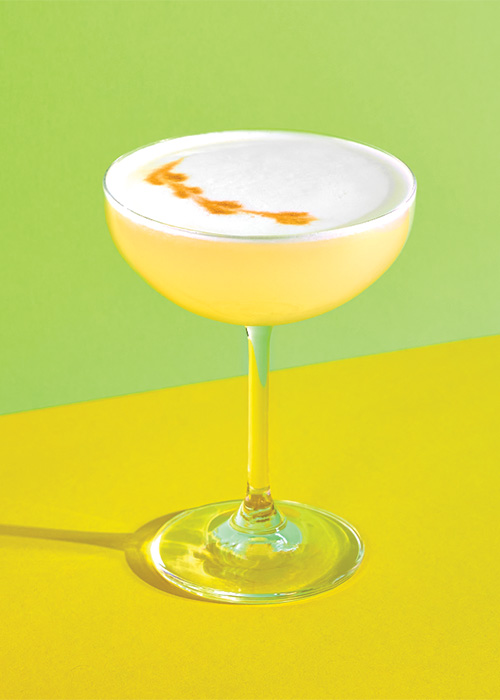 The Pisco Sour, starring the Peruvian and Chilean national spirit along with lime, syrup, and an optional egg white is appropriate for any occasion.
This famous mug-dwelling drink contains ginger, vodka, lime, and soda. It's famously served in a copper mug, which we venture to guess is much of its slushy appeal.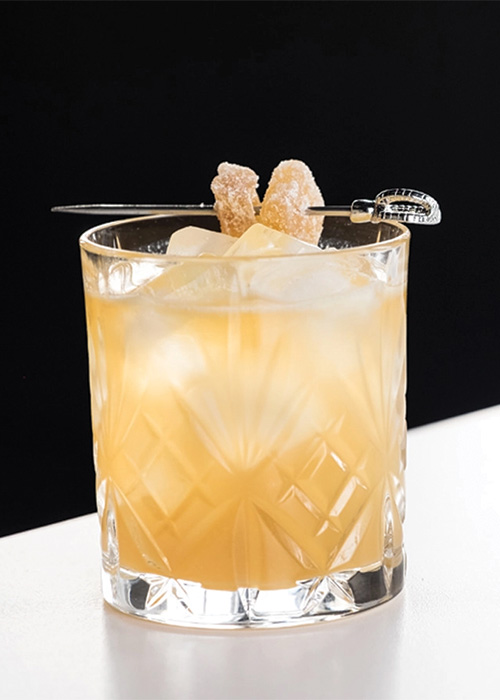 Nothing cures the weary winter drinker like a Penicillin, made with blended Scotch, smoky Islay Scotch, lemon juice, and honey ginger simple syrup. Created by Sam Ross, co-owner of New York's Attaboy, it'll bring you back to life like a Z-Pack.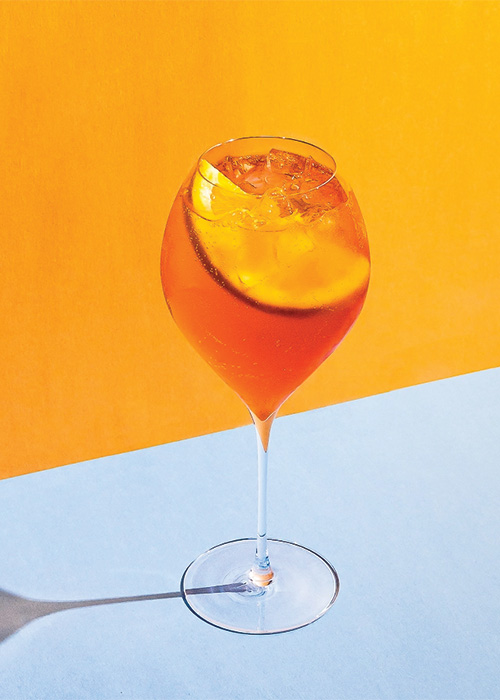 If you haven't noticed the Aperol Spritz, you haven't been drinking (or scrolling on Instagram). This popular aperitif is as visually pleasing as it is tasty and easy to make: a three-two-one ratio of Prosecco, Aperol, and soda.
It's hard to stray from the Manhattan, and the ascent of rye whiskey makes it even more difficult. Rye, sweet vermouth, and two dashes of Angostura are simply stirred, strained, and garnished with a brandied cherry for a drink that can make you feel like a true class act.
This dependable drink is an easy fit for whiskey lovers, as well as those wary of the brown spirit: Its lemony lift and slight sweetness make it appealing for citrus lovers, too. The simple recipe calls for whiskey, lemon juice, and sugar.
A well-made dry Martini is essentially elegance in a glass. Garnish the classic mix of gin and dry vermouth with a lemon twist or a few olives to make it your own.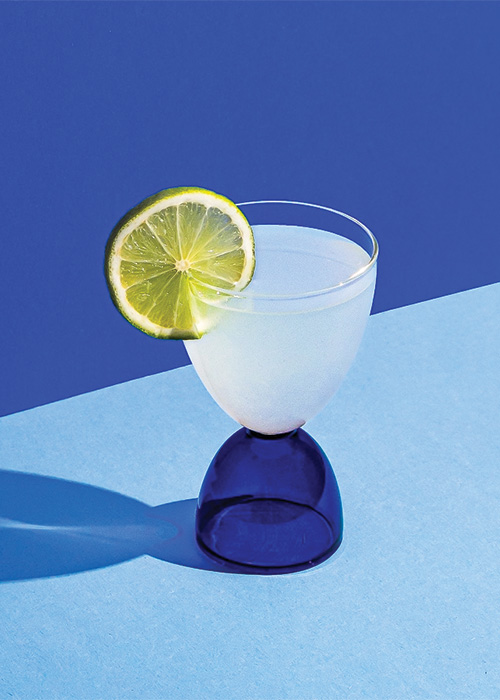 ​​The Daiquiri is often misunderstood. While many associate the drink with fruit and blenders, a true Daiquiri is simply made with white rum, lime juice, and simple syrup. It's a tart and refreshing drink for any occasion.
Like a refined Red Bull and vodka for coffee lovers, the Espresso Martini promises a pick-me-up and calm-me-down effect. The after-dinner drink is ideal for keeping a buzz going, and is also known as a Vodka Espresso or a Pharmaceutical Stimulant, a name coined by the late Dick Bradsell.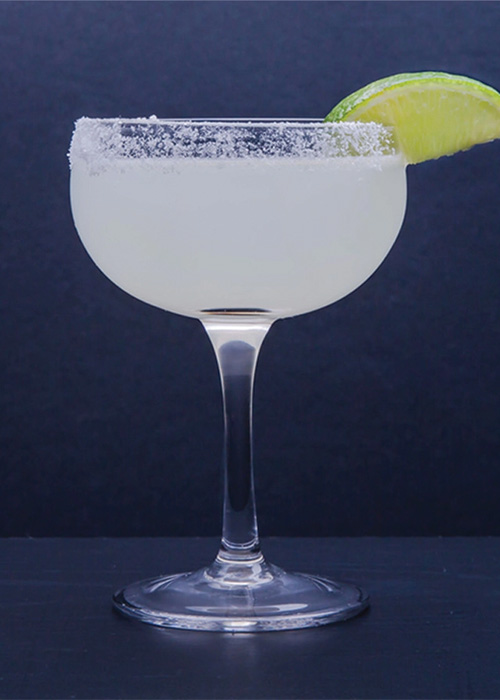 The Margarita, in its tart, tangy simplicity, is probably the most well-known tequila cocktail in the world. It's also one of the most recognizable cocktail names in America. It keeps its spot as the world's top tequila-based classic in 2023.
The Old Fashioned is timeless. Reigning as the most popular cocktail in the world for eight years running, this cocktail was finally beat out by the Negroni last year. This simple classic, which is made with rye or bourbon, a sugar cube, Angostura bitters, a thick cube of ice, and an orange twist delivers every time.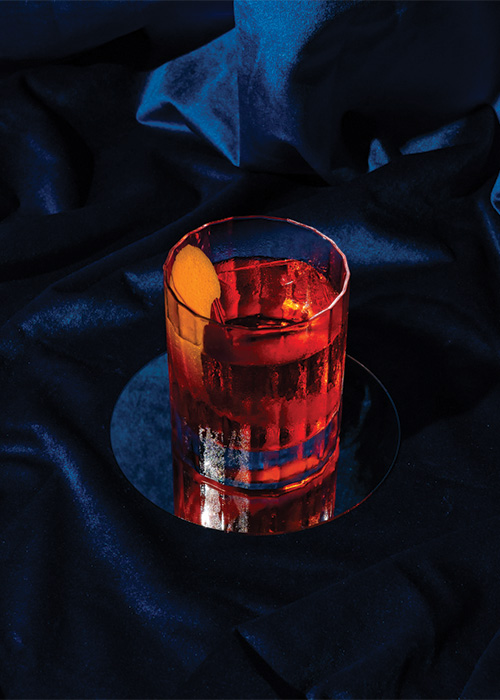 We love Negronis at VinePair, and we're sorely disappointed when a bartender doesn't know how to make one. Thankfully, that shouldn't happen much longer, as the Negroni has claimed the No. 1 spot on this list for the second year in a row. Gin, Campari, and vermouth come together in this equal-parts build for a boozy yet refined cocktail.
Published: November 7, 2017